Garten of Banban Roblox is an unofficial game of Garten of Banban, approved by the Euphoric Brothers. This article will list all the news about this cooperation for players.
How to Download Roblox Mod APK
Click the link to download: Roblox Mod APK Download
If you want to experience Garten of Banban directly, then you can also click the link below to download the full series.
Garten of Banban Mod APK Download
Garten of Banban 2 Mod APK Download
Garten of Banban 3 Mod APK Download
Garten of Banban 4 Mod APK Download
Roblox X Garten of Banban
The Euphoric Brothers wanted to bring their game to Roblox, but due to their lack of knowledge about Roblox Studio, they decided to hire a Roblox studio called Jule Games to create and publish their game on the Roblox platform. There are many small differences between the original and the Roblox version. The most notable difference is graphics. The original game runs on Unreal Engine 5, while the Roblox version runs on Roblox Studio. Monster models and textures have also been optimized to improve performance on low-end devices.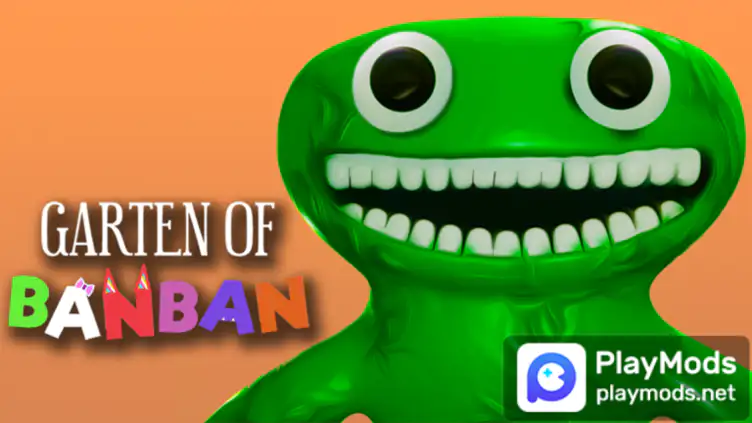 Features that were removed, such as the physics of objects like chairs and tables, are now anchor objects. Another feature introduced is stamina. It is no longer possible to run infinitely but to restore limited stamina after stopping running. Other removed features include missing diaries, playground egg puzzles, and barriers in the orange room. A number of microtransactions have also been introduced, including drone customization and resurrection in the menu. These all cost Robux, Roblox's currency.
Differences
1. In the Roblox version, there are no tapes, notes and boarding passes.
2. You can't turn on the camera monitor in the purple room.
3. For the open purple room, if you haven't found the 7th egg, you need to defeat the Opira bird and return to the room where you got the drone. Somewhere in the box, you'll find the purple key card.
4. In the Roblox version, like other Roblox games, you can play with 1-4 friends.
5. There are no free drone hats in the Roblox version because each hat costs 25 Robux. Or for every 20 games won,6 you can get a random hat for free.
6. In the Roblox version, the drone hat has more unique variants: Opila, Egg, Drone Controller, Nest, etc.
7. Drones are white instead of green.
8. If you die, you need 29 Robux to revive, if multiple people die, you can use 59 Robux to revive them or use 499 Robux to get unlimited resurrection.
Search playmods for more mod games: www.playmods.net