Gacha Life Mod Apk is a game with powerful customization features, players can create various characters in the game and make them unique with different attribute options. The appearance of these characters is very personal, and whether players want these characters to look cool, gorgeous, elegant, dark, sexy or cute, there are always accessories and colors to achieve their ideas.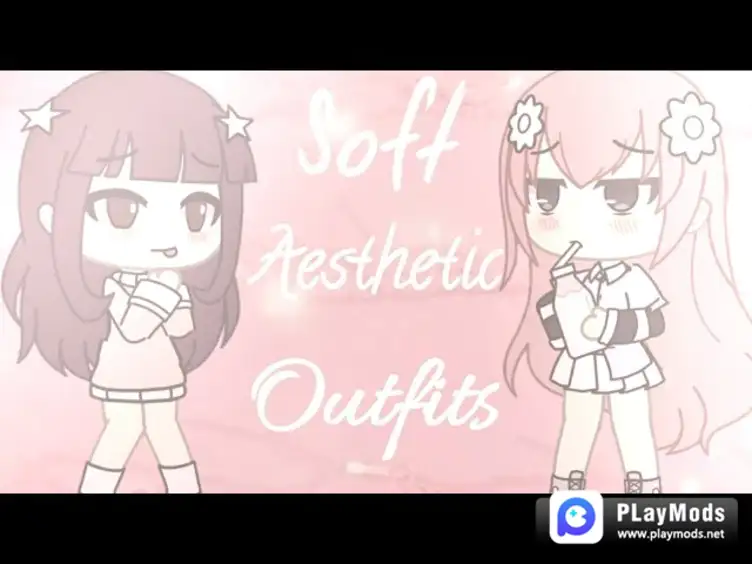 So, many players want to make cute Gacha Life character modeling, but maybe you don't have the creativity and inspiration, maybe you don't know how to design... It's okay, it's not a problem, because we will give you some ideas about making Tips for cute Gacha Life characters, I believe after reading these, you will design your own cute Gacha Life Mod Apk image successfully.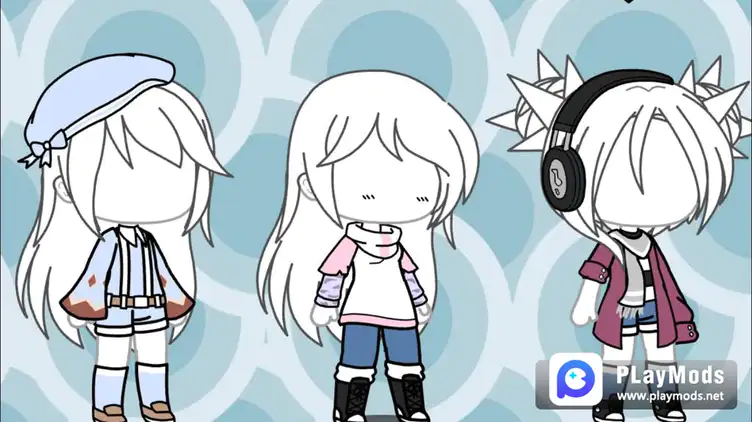 What is cute?
Before learning how to make cute Gacha Life characters, we can think about what cuteness is and what it looks like. It's all about figuring out what the public thinks cute and what you think cute looks like.
Cute means to be liked. It often means that something is particularly fascinating. When it comes to cuteness, we tend to think of petite, immature, fragile, tender. So, what styling elements would give you that feeling? Now we will move on to the next question.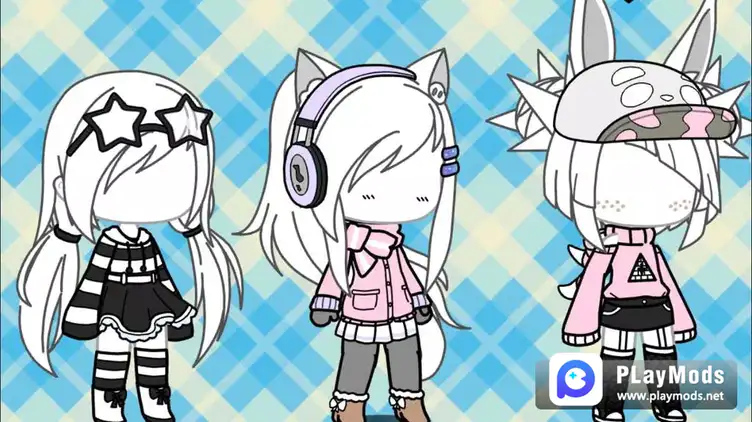 Cute elements in Gacha Life
The key to making cute Gacha Life characters is to use cute elements. Gacha Life's character DIY feature gives us the freedom to choose from various options to compose a character. As long as every part of the character is cute and the overall match is coordinated, you can easily create a cute Gacha Life character.
Below, I will recommend some cute elements for you that you can use in your Gacha Life characters to make them even cuter.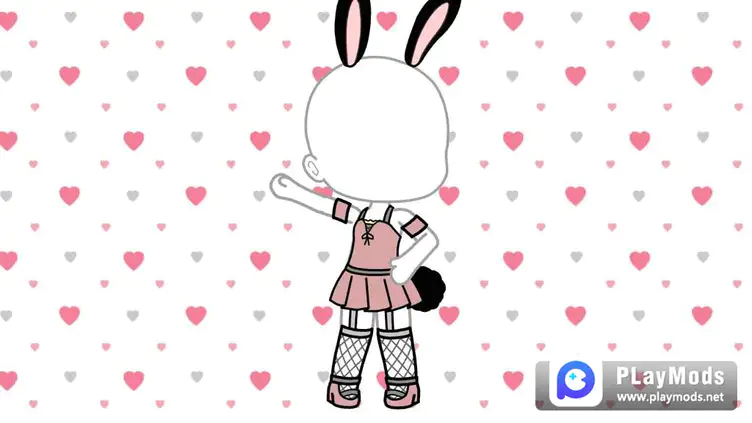 1.Colors: There are a lot of colors that are associated with cuteness, and if your Gacha Life character has these colors on him, he will likely appear cuter. Sweet pale pinks, for example, are often associated with cuteness, pure whites can also be associated with innocence, and bright yellows, oranges, and browns conjure up images of cute little ducks or bears. However, you can't rely solely on color to create a cute character, and sometimes the mismatch may make your image look bad.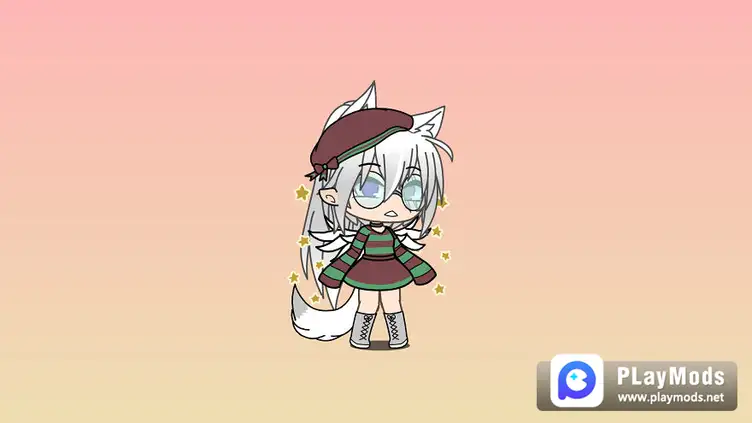 2. Headgear: There are many headgear to choose from in Gacha Life. You can try cute animal elements such as cat ears, rabbit ears, and bear ears. You can also use some feminine hats or head flowers to show your cuteness.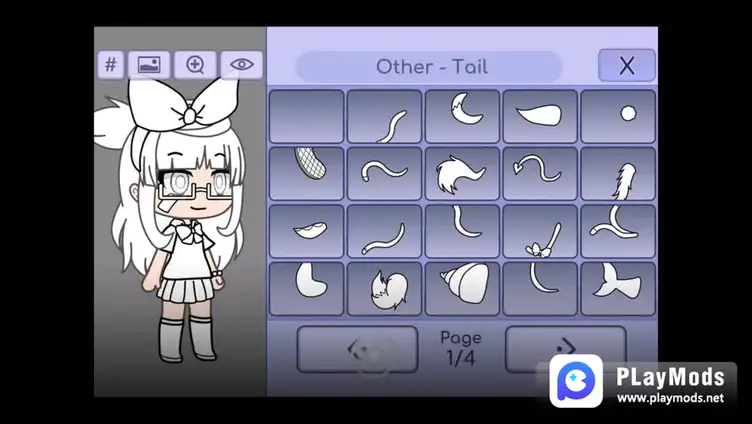 3. Clothing: It is recommended to choose skirts for bottoms, especially short skirts that look young. If it is a top, you can choose puff sleeves or a halter top, which many sweet and lovely girls like to wear. You can also find some clothing elements with beautiful pleats or lace, which can also make your Gacha Life more cute.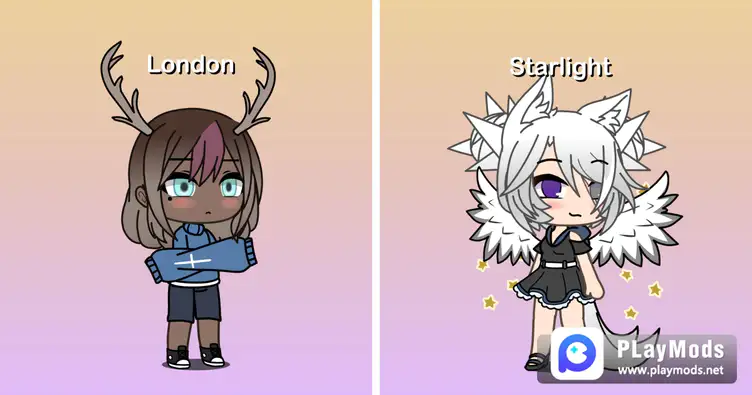 4. Gloves: Choose ordinary gloves with lovely colors to create a cute effect. Or choose cat paws, bracelets.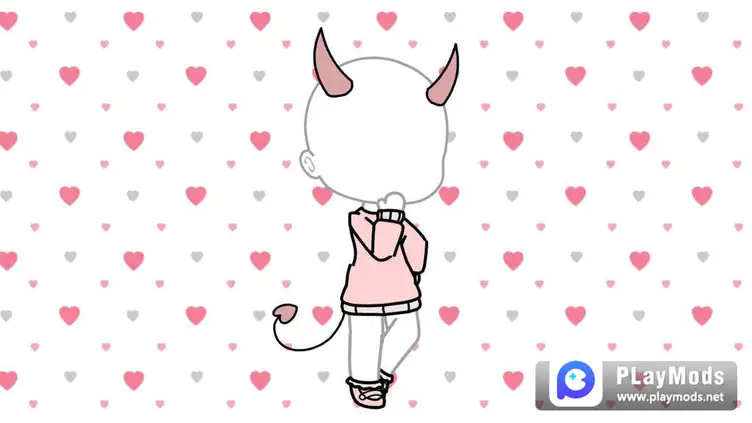 5. Hand-held object: It is more free to choose the hand-held object, as long as your overall shape is cute, no matter what you choose, it will not affect the cute effect. Even some cool swords can create a contrasting effect. But it is generally recommended that your character take something like a lollipop, magic wand, milk tea, etc.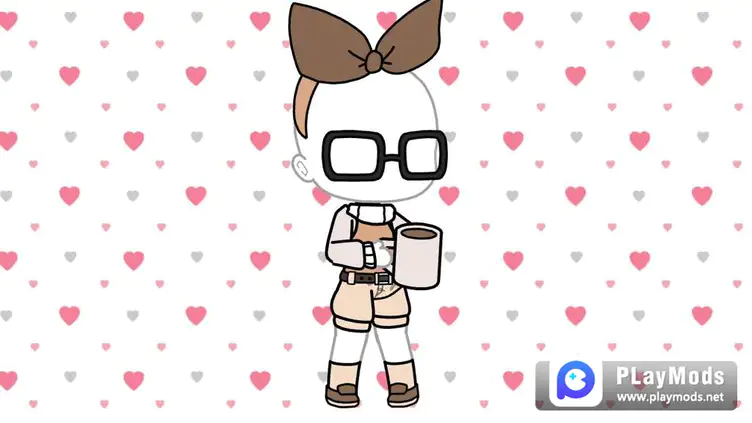 6. Expressions: There is a lot of freedom in choosing expressions. Because cute people may have a variety of expressions, it depends on what kind of effect you want to show.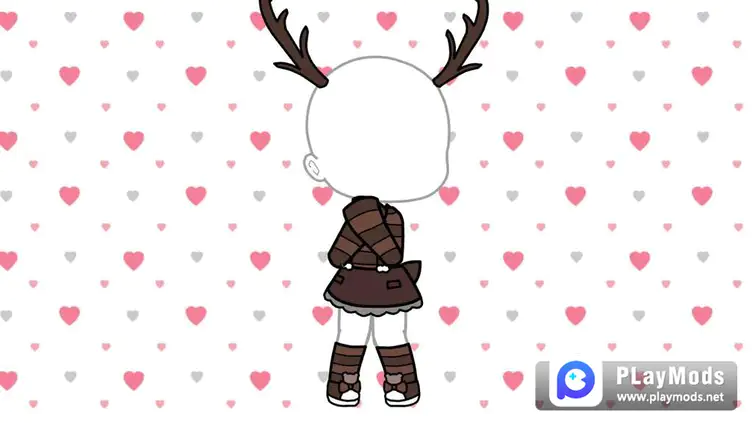 7. Facial decoration: Cute characters don't always have scars on their faces, right? So don't opt for that scary, cool decor. Choose some blushes, freckles, teardrops, flowers and more, so your Gacha Life character will be even cuter.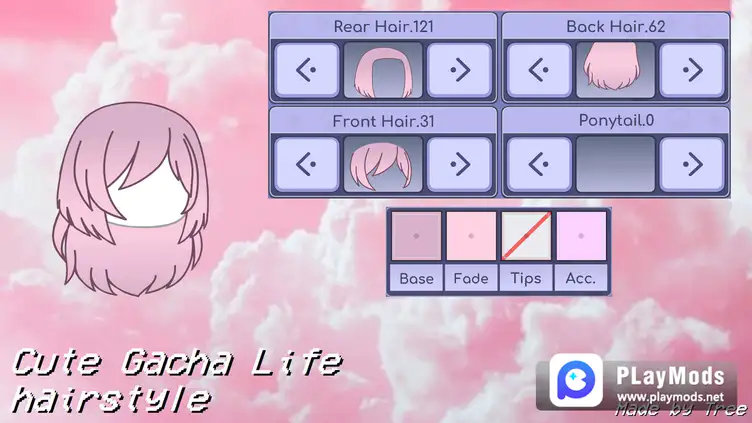 Now, let's take a look at an example of creating a cute Gacha Life character:
Download Gacha Life Mod Apk
Do you still want to play more interesting games, you will find more fun in these websites below, click to for more details: