What is Stumble Guys: Multiplayer Battle Royale?
Stumble Guys Mod Apk is a multiplayer online battle royale game where up to 32 people gather in one map to compete. So how does this game work? Is the so-called battle royale of the Stumble Guys Mod Apk a traditional battle royale?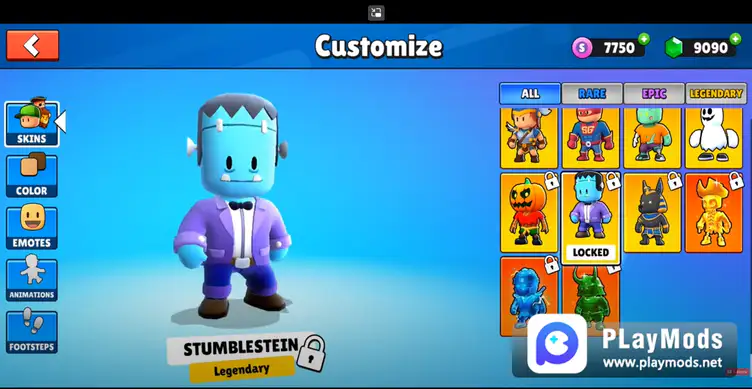 The battle royale in Stumble Guys Mod Apk is only equivalent to the battle royale in the traditional sense in the elimination mode, but in terms of specific gameplay, it is different from the traditional battle royale where the winner is determined by gunfights in the safe area. The game does not have any battle scenes. It's purely a competition for a group of players to break through the levels. There are various obstacles and traps in the game, players need to pass these challenges safely, otherwise they will go back to the starting point and start running again. In addition to this obstacle game of comparing who gets to the end first, there is also a map competition requirement to compare who can survive longer.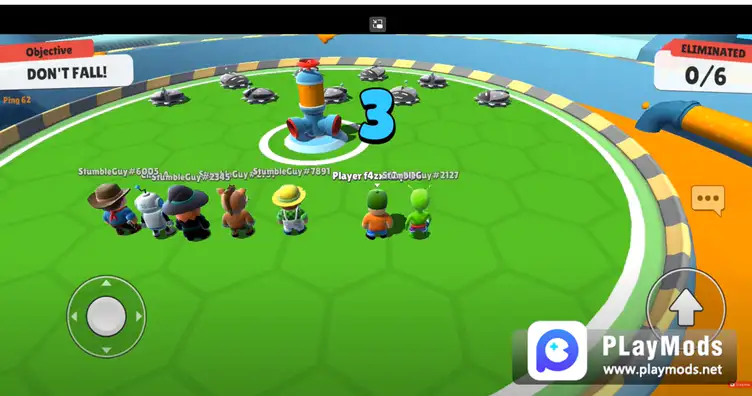 Stumble Guys: How to play multiplayer battle royale?
The gameplay of Stumble Guys Mod Apk is not difficult. Just do your best to win in the randomly drawn map. However, confronting many powerful opponents and various complex obstacles and challenges, to win is not an easy task. But here are some tips to help you get familiar to the game and get good results.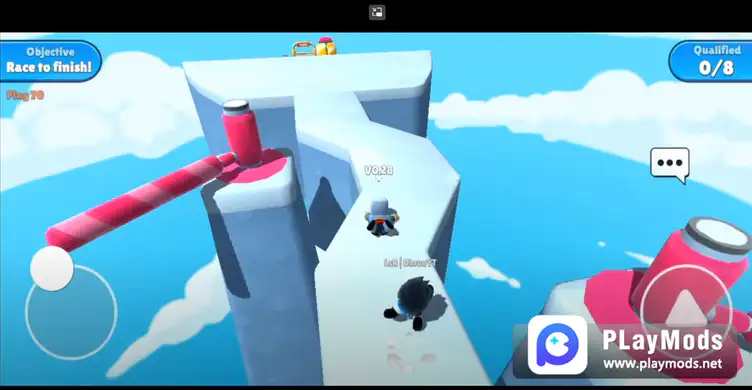 First of all, if you are a novice, you can observe how other players play in an obstacle course, you will get a lot of information based on the success and failure of others, and summarize the experience of passing an obstacle. Generally speaking, it is safer to stop in front of obstacles to find the right moment to dash through, so that you can pass the obstacles in one go instead of being knocked back or knocked down by them. Second, in a survival game, you need to be wary of things that can kill you, like disappearing platforms, flying bombs, and flames on the field. In short, you need to keep yourself moving and nimbly dodge these dangers.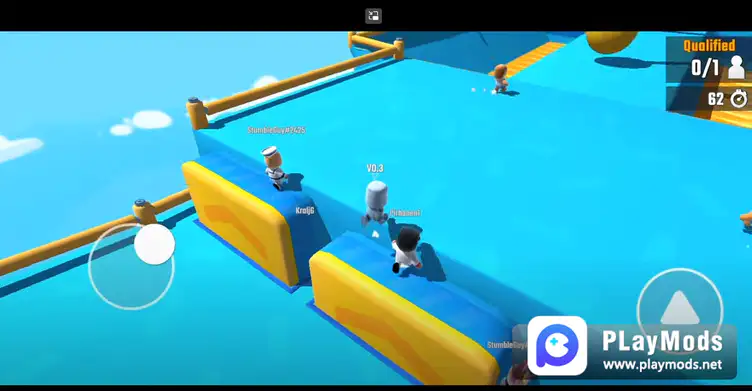 The information above is some tips for playing Stumble Guys Mod Apk, I hope they will help you. Now, let's take a look at how Stumble Guys Mod Apk, the multiplayer battle royale game is been played.
Do you still want to play more interesting games, you will find more fun in these websites below, click to for more details: