Five Nights at Freddy's: Security Breach MOD APK is an entry in the Five Nights at Freddy's survival horror game series. The background of the story is that a little boy broke into the toy city at midnight, he wants to leave here, but does not want to be found by the security. With the help of Freddy the teddy bear, he will escape from Toy town. However, the Midnight Toy town is very dangerous. The terrain here is not only complicated, but also there are robots patrolling around. But the most dangerous are the robot dolls like FREDDY: crocodile, chicken, wolf and rabbit. How will the boy overcome them and avoid their pursuit?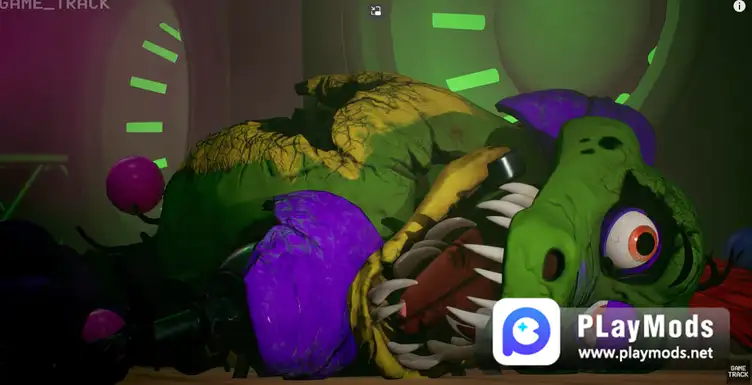 Let's take a look at the video below. What method did the smart boy use to defeat these bosses and pass these levels.
Crocodile
To avoid the crocodile's pursuit, the crocodile must be defeated. Players need to use the complex terrain of the iron bridge to avoid the crocodile, and then launch the plastic ball into a basket on the door by toy guns. Finally, lead the crocodile under the basket, and then press the button to let the falling basket kill the crocodile.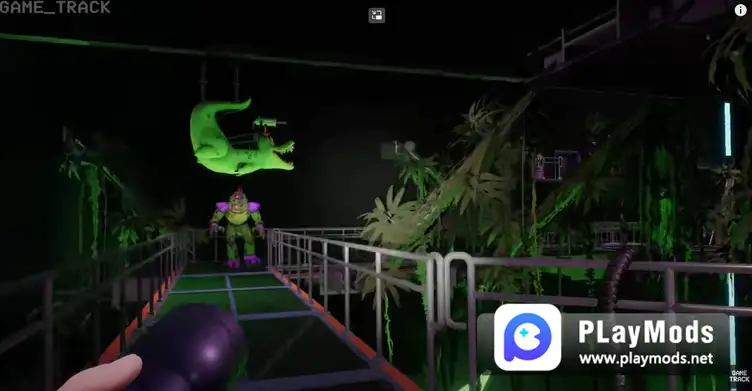 Wolf
To pass Sister Wolf's level, players must first use a toy car to smash Sister Wolf, and then take away her mechanical eyes while she is not awake. Afterwards, Sister Wolf will continue chasing you with the sound. You can use her to knock open the door blocked by wooden bars. Finally, you will escape from Sister Wolf through a ventilation duct.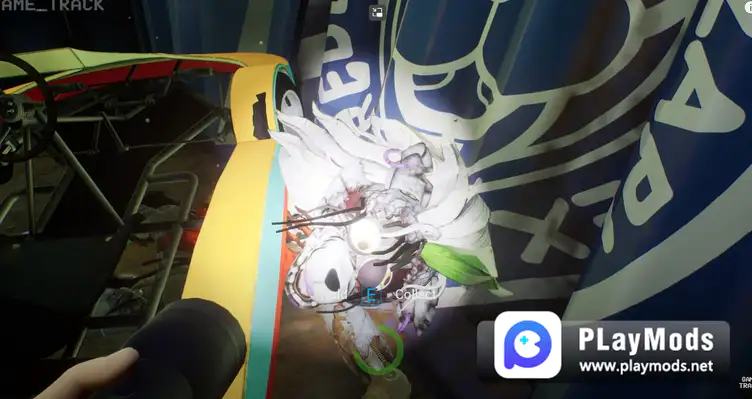 So, you absolutely have learned how to beat the bosses in FNAF:security breach MOD APK. Do you have cofidence to challenge these levels? I think you must be ok.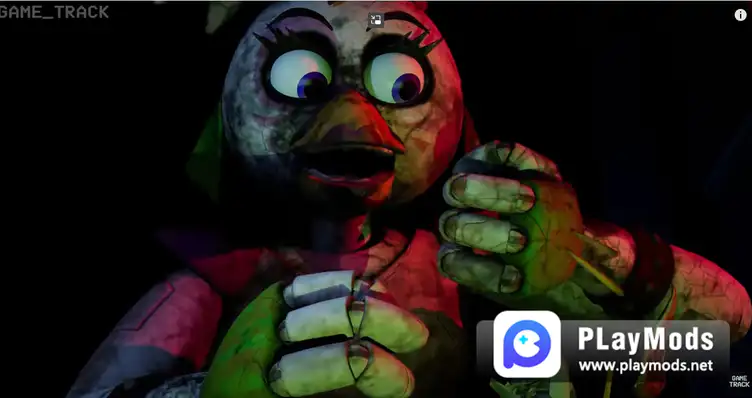 More details are in www.playmods.net