[Trick or treat] is coming, are you ready for this holiday? Dress up as a ghost or a clown this year? What is the best way to dress for Halloween? How to decorate your home to give it a Halloween vibe?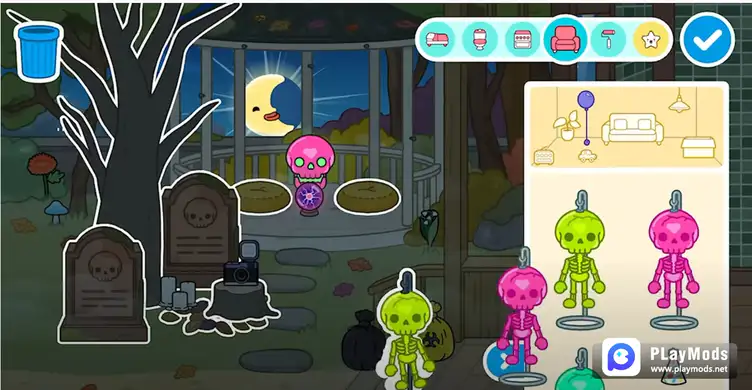 Let's come to Toca Life World mod apk and see how people in this small world spend their Halloween.
First of all, to build a Halloween-themed house, you need to pay a certain amount, buy the house-themed pack of [Halloween creepy], and then you can build a Halloween-style villa. However, don't forget that you downloaded the toca life world mod apk from playmods, all the game content has been unlocked for you, which means you can enjoy this Halloween-themed content for free!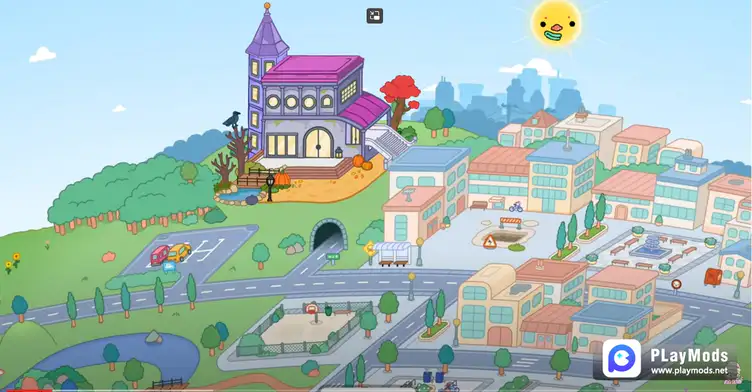 After the villa is built, you can enter the interior of the house for decoration. You will find that the furniture is basically magic purple or pumpkin yellow. You can cleverly use these pieces of furniture to create different effects indoors. Decorate empty walls with scary dolls and ghost and cobweb stickers on the walls to create a sense of layering. There's also mud and wood slats that can give your house an old, rundown feel. In short, the Halloween house theme package covers all the Halloween-themed home decorations, and you can make good use of them to create the Halloween atmosphere you want.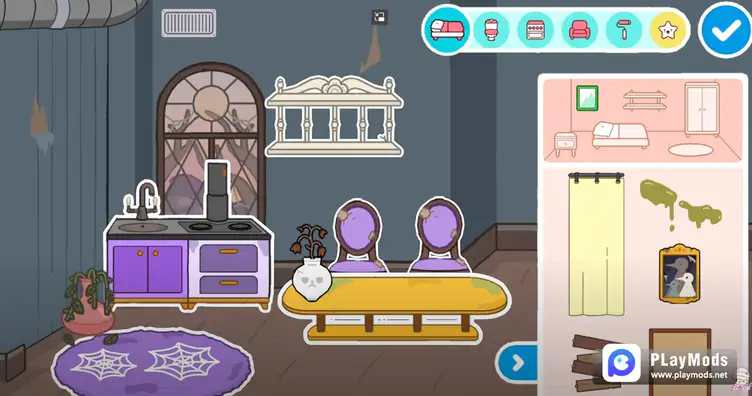 Second, even if you don't dress up as a ghost or a vampire, you can still dress up in a Halloween-themed costume. Halloween-themed costume packs [Halloween pack] originally cost money to buy, but we also provide toca life mod apk for you to enjoy these costumes for free. So now, you can dress yourself up with whatever clothes you want inside. This time, the Halloween-themed costumes mainly add special Halloween elements to the patterns of the costumes. Get creative and choose spooky colors with cute or scary Halloween patterns. I believe you will be the prettiest guys in the crowd.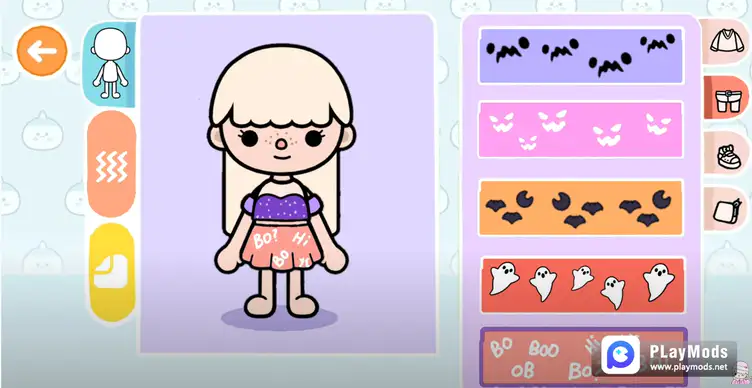 download link: Toca Life World v1.52
More details are in www.playmods.net