Stray is a cyberpunk third-person adventure game featuring cats that won a ton of awards this year. In Stray, players take on the role of a spindly ginger tabby living in an abandoned industrial area, finding unorthodox routes along the sides of buildings, or jumping on furniture in search of objects to manipulate. Stray is more than an adventure RPG, it's a game for cat lovers. Players need to watch cute animals bravely face dangerous environments.
Background
Divided into 12 chapters, Stray's story is simple and tells the story of a lonely stray cat lost in a forgotten cyber city who must solve an ancient mystery to escape and find a way back home. road. It's also about a long-forgotten city wall and its robot inhabitants. With its stand-alone story and some memorable characters along the way, it's a game that can't be missed this year.
Playing as a feline is a unique experience in itself, but if the level design isn't up to par, it's certainly superficial. Thankfully, it is. The way Stray breaks up more linear and tense chapters with its city-style open-world is masterful.
The developers say they want their unique dystopian flavor, but that's hard to do fully when Western cyberpunk relies on a fixed set of uniquely East Asian visuals. That's not to say Stray can't create an evocative, familiar world—BlueTwelve's homage to Hong Kong is well-executed and full of detail. But it does make me wonder when the games industry will give the same Annapurna-level attention to projects made by real Hong Kongers that evoke Hong Kong's identity in a deeper, more personal way.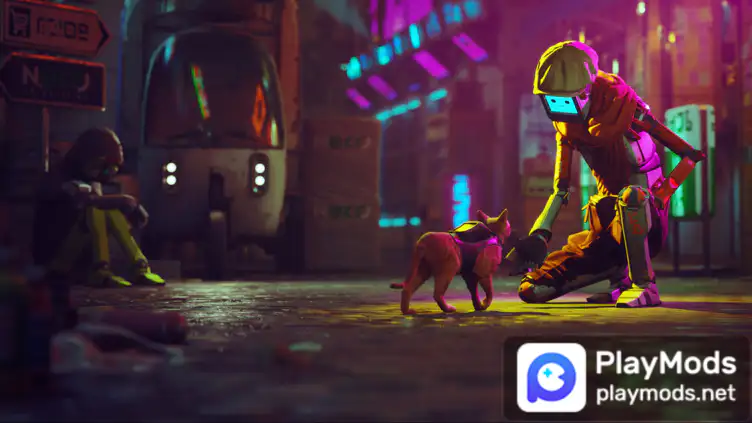 Thankfully, Stray's uniqueness doesn't depend on his cyberpunk background. It's mostly used to convey an instantly recognizable idea of a modern dystopia. Frankly, BlueTwelve could have set it in a Victorian steampunk slum and it would still have the same effect: concern for cats. The game's most expressive settings are hidden behind the city's drab gray walls—glamorous, dilapidated residential interiors complete with CRT monitors, portable radios, and 1970s orange and green hues. This provides a much-needed sense of temporal depth to the game's unspecified future setting.
Graphically, Stray also looks great. Whether it's the neon lights reflecting off puddles on the ground, or something as simple as a feline running across a rooftop, every part of the game looks great. With a mix of bright and dim colors whenever the script calls for it, you'll find yourself itching to explore the next area to see what else this game has in store for you.
This game does not have an official mobile game yet, but if the game is released for mobile, PlayMods will provide players with a cracked version of the game as soon as possible. Now players can download several popular simulation games below.
Stray Cat Simulator Mod Apk (Paid for free)
Stray Cat Doors 2 Mod Apk (Unlock all skins)
Search playmods for more mod games: www.playmods.net