is a free god simulator sandbox game. In this free sandbox god game, players can create life and watch it flourish. Now PlayMods has brought the mod version of this game to players, let us take a look together!
How to Download WorldBox Sandbox God Simulator Mod APK
Click the download link to quickly download the mod version of this game:
WorldBox Sandbox God Simulator Mod APK Highlights
1. The character will not take damage (but will die naturally)
2. Elves cannot be injured (but will die naturally)
3. Orcs will not be injured (but will die naturally)
4. Dwarves cannot be injured (but will die naturally)
5. Becoming a Dragon (Dragon Transforming into a Dragon)
6. Become a baby dragon (a dragon becomes a baby dragon)
7. Endless resources
8. All props can be used (need to enter the game again)
Next, I will introduce several popular mods for players.
Vrosk Map
Vrosk is a hand-drawn 9x9 fantasy map. It's full of natural features, though most of them are out of ridiculous proportions. It includes constructing mountains, navigable river systems, custom biomes, and more! This map re-adds the trees removed by the Ages update. - This will be the last update, as changes in the Ages update mean several features of this map (e.g. volcanoes) no longer work properly. It's a clean map, just flora, no fauna or civilization.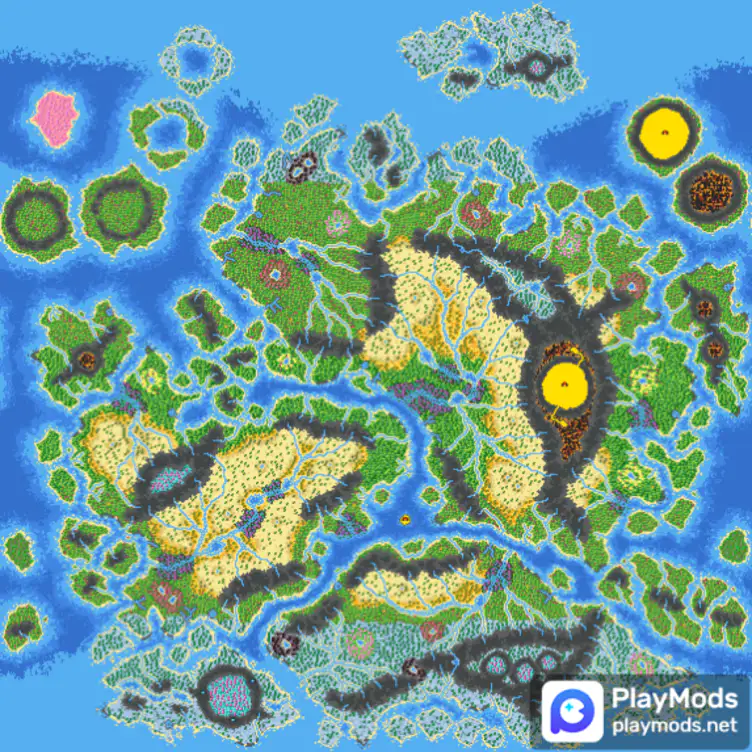 Kingdoms Of World Of Avalios
The 4 continents gave birth to the growth of 4 intelligent life forms. Each kingdom has its own lore, and the citizens there have characteristics to match their kingdom. Read the description of each kingdom. A hundred years ago, the demon clan was rampant, and the hero and his party defeated the demon king. But even after the Great War, scars remain on the continent, a reminder of everyone's dark past.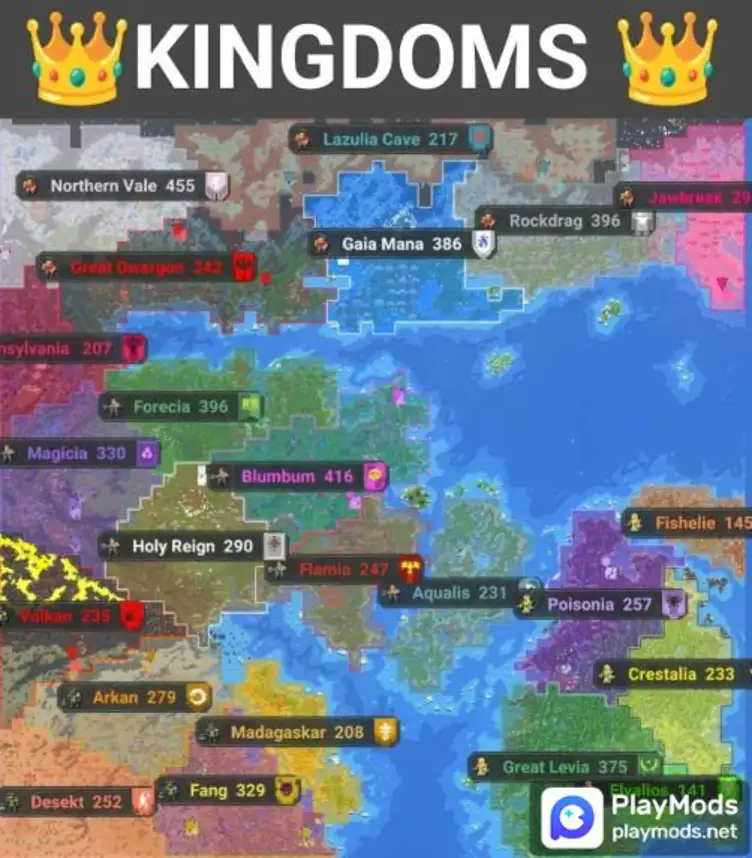 Kalkæriä
Kalkæriä is a relatively large continent torn apart by massive mountains that host the world's largest cubic volcano. The continent has been inhabited for millions of years by mainly 4 races, orcs in the west, dwarves in the north, elves in the midwest and humans in the east. The continent has a great variety of biomes, flora and fauna, as well as unnatural structures such as the Great Wall of Kalseęrtáa, the walls of Rejavik bent by continuous earthquakes, and the passage of Vallhaka.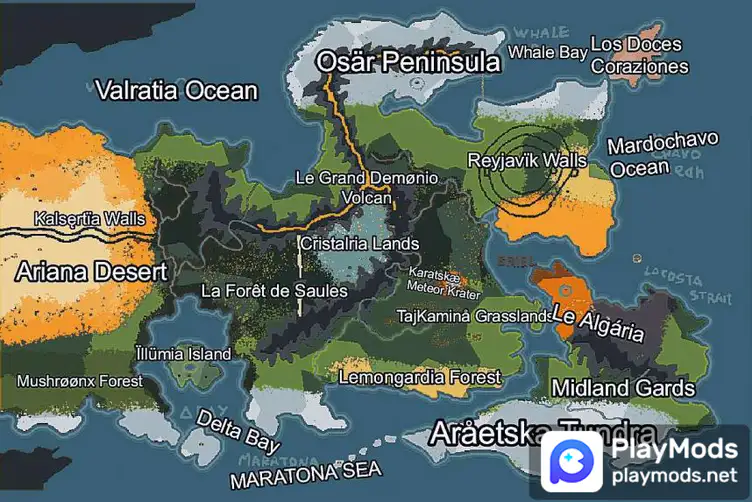 If you like this game then you can also try Minecraft Mod APK
Search playmods for more mod games: www.playmods.net