Standoff 2 is a dynamic first-person shooter that continues in the tradition of the prequels. Join 200 million other players from around the world - pick up your favorite gun and join the confrontation! This article will also introduce players to the updated content of version 0.25.1.
How to Download the Latest Version Standoff 2 v0.25.1 Mod Apk
Click the link to download the latest version of the game: Standoff 2 v0.25.1 Mod Apk Download
Standoff 2 v0.25.1 Update
The sixth season of "Sunstrike" is about to begin! Here's what's new in the latest version:
1. Dune map with resolution mode
2. Duel Mode: Fight your enemies face-to-face on one of 3 new maps
3. New fang knife, battle pass, desert theme collection, Flow graffiti pack
4. Location tagging for better communication
5. Improved grenades
6. Multiple skins can be applied to one weapon
7. Fix bugs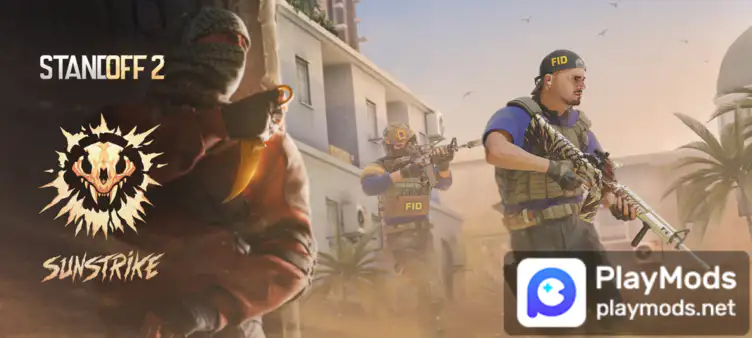 Standoff 2 v0.25.1 Features
1. Realistic graphics and animations: Take part in real-time team face-offs on your smartphone. 120fps support ensures a seamless gaming experience.
2. Stunningly detailed maps: The game will take you around the world, from picturesque provincial towns to top-secret laboratories in the mountains.
3. A completely skill-based game: In the game, your skills and strengths are the most important. Intuitive and finely calibrated controls make it easy to play.
4. More than 20 weapon models: All weapon models are available from the start. Choose your favorite model and start the battle!
5. Competitive mode and ranking: Team up with your friends and participate in ranking-related competitions! To win, you need excellent teamwork and technical mastery. Get your first rank after calibration and win battles to increase your rank.
6. Clan and Clan Battles: Create your own clan and recruit your friends to win fame and glory together in brutal clan battles.
7. Weapon Skins and Stickers: Pick a skin for your favorite gun and create a bold design by adding stickers and charms of your choice.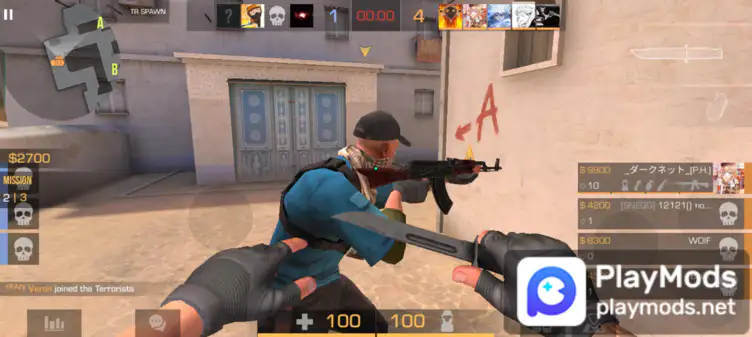 If you like this game, then you can also try the two games below.
Search playmods to get more mod games: www.playmods.net