With the new season upon us, eFootball 2024 rolls out exciting updates and features. The game introduces a number of noteworthy elements that deserve our attention. In this post, we'll explore the latest additions that the game has brought to the table. Check out all the news about eFootball 2024 from this article.
How to Download Latest Version eFootball 2024 Mobile 2024 Mod APK
There is currently no mobile version of this game. But players, please don't be discouraged, PlayMods will provide players with a free download of this game as soon as the game is released and crack the game for players as soon as possible. If you can't wait to play soccer games, here are three games for early access:
eFootball™ 2023 Mod APK Download
eFootball 2024 Release Dates & Latest News
The full release date for eFootball 2024 is September 7. This coincides with the completion of the Season 0 campaign. The game is available on consoles from September 6, which means you can download the game before Season 1 starts. During this short period of time, players can participate in "Trials". However, online services will fully resume on September 7.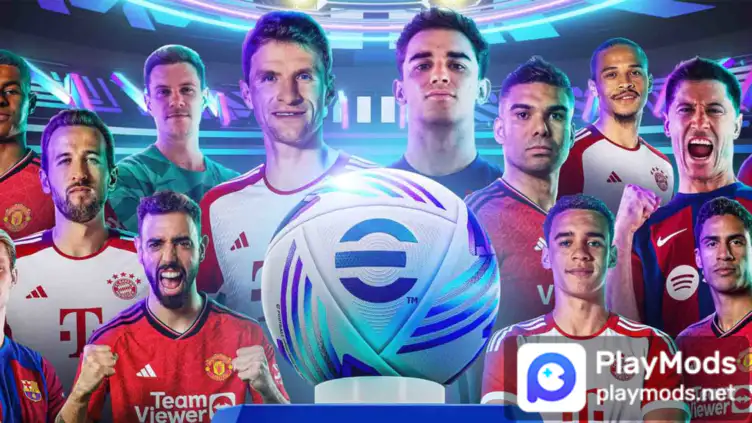 eFootball 2024 Mobile Release Date
eFootball Mobile players will be able to access the game from September 5th. That's a few days ahead of the console fans.
What Platforms Does eFootball Have?
You can play eFootball on all major gaming consoles. The game is available on Xbox One, Xbox Series X|S, PlayStation consoles PS4 and PS5, and PC (Steam). eFootball Mobile is also available for download on iOS and Android devices.
Next, I will list some new features of eFootball 2024 for players.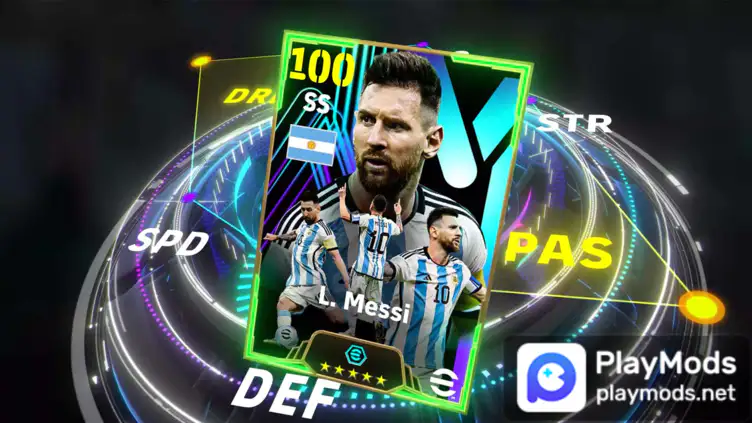 Booster
Without a doubt, one of the most impressive new additions to the game is boosters. This exciting and fresh feature aims to enhance certain player stats, allowing players to go beyond the usual 99 limit and further improve their performance.
The paragraph suggests that the item will be divided into different categories and can be applied to any player, enhancing their stats and improving their performance on the pitch.
Improved Gameplay
The game's overall gameplay has been enhanced, including improvements to offense, defense, and goalkeeping. Significant improvements have been made in ball control and dribbling, and the reaction after touch is more sensitive. The ability to touch the ball in mid-air has also been significantly enhanced, while new shooting animations have been introduced.
The game has made improvements to defense by introducing new blocking animations and optimizing the timing of blocking moves. Additionally, goalkeepers have been enhanced with new boxing animations that improve their skills.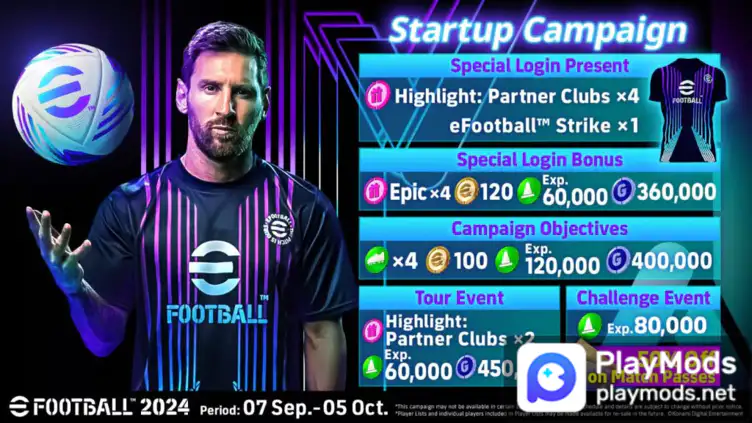 Form of Players
Previously, players marked as "Standard" or "Unstable" were usually in poor condition, such as "Worse" or "Worse". Therefore, they are not considered good candidates for substitution. To address this, the chances of these players encountering bad or lower conditions have been reduced.
So, from now on, if a player who is considered inconsistent has a live update rating of B or higher, their status will be changed to Normal or better. This change is intended to improve their selection fit and create a more balanced gameplay experience.
Availability of Loaned Players
Additionally, the game implements a feature called Borrowing Players, which is only available during certain events. This allows players to participate in themed events even if there are not enough qualified players. By recruiting these loan players and adding them to your team, you can easily complete the event without any difficulties or obstacles.
Search playmods for more mod games: www.playmods.net