Toca Boca has updated Toca Life World Mod APK the latest version for players! One of the highlights of this update is the Home Designer Bonsai Building. This time it is version 1.60. Players will be able to role-play Toca Life by voice, as well as perform Toca Boca morning routines. Let's take a closer look at the details!
How to Download the Latest Version Toca Life World Mod APK v1.60
PlayMods not only prepared the latest version of Toca for players, but also unlocked all the content of Toca Life for players and also provided other interesting cracking content for players: Toca Life World Mod APK v1.60
Update content
1. Bonsai building (without any furniture or decorations)
2. Multiple furniture packages
3. Players can play Toca Life role-playing through voice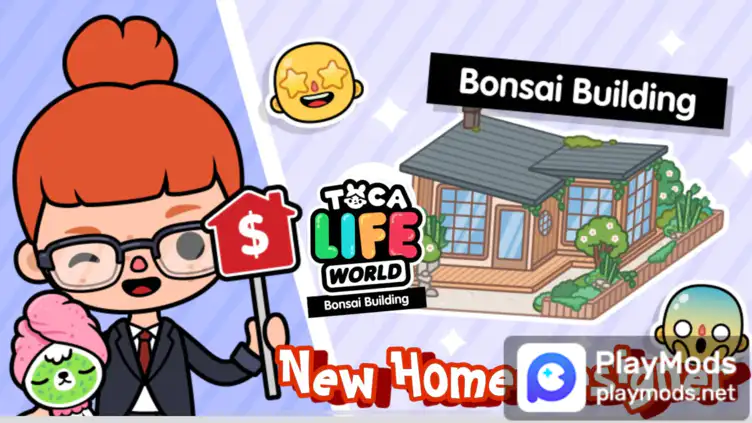 Cracked content
1. Unlock all characters
2. Unlock all places (including all furniture packs)
3. Game triple speed
4. Provide various interesting modules
5. Unlimited gifts at the post office
Bonsai Building for Toca Life World Mod APK v1.60 is now available in the In-App Store! Completely unfurnished, waiting for you to decide what it will be. Is it a cozy plant-filled home or a yoga studio? Cafe or bookstore? We can't wait to see what you have planned for this open space! Come to the game to dress up and share your results with other players in the comment area!
Search playmods for more mod games: www.playmods.net