Christmas is approaching, and PlayMods has prepared great rewards for users. Whether you share your Christmas decorations in Minecraft Mod APK, Toca Life World, Miga Town My World, YoYa Busy Life World, My Town World-Mega Kids Games or Melon Playground, as long as you share, you can get a chance to win 1-50 dollars! Of course, the more likes you get, the better your chances of winning. You can ask your friends to give your Christmas decorations likes!
Time:
This event will be held from December 16, 2022 to January 1, 2023. Hurry up and share your work in the comment area and wait for the reward!
Conditions of Participation
1. Comment on the game and add screenshots of your in-game Christmas decoration
2. Write down Christmas wishes or wishes for 2023. *Must have Christmas elements
3. Give the game 5-star
* Only those who meet the above three conditions will be officially recorded to participate in this activity and have a certain chance of getting money.
Rule
Players need to decorate in-game. Anyone who dresses up can participate in this event. The image below is an example crafted in Minecraft.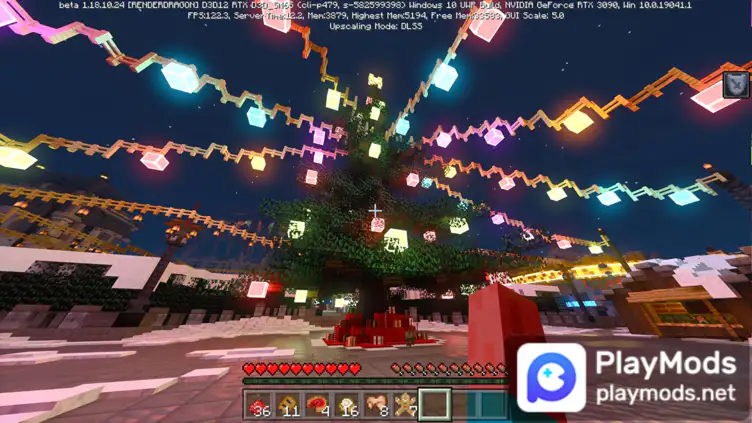 How to Participate
Next, I will teach you how to participate in this event.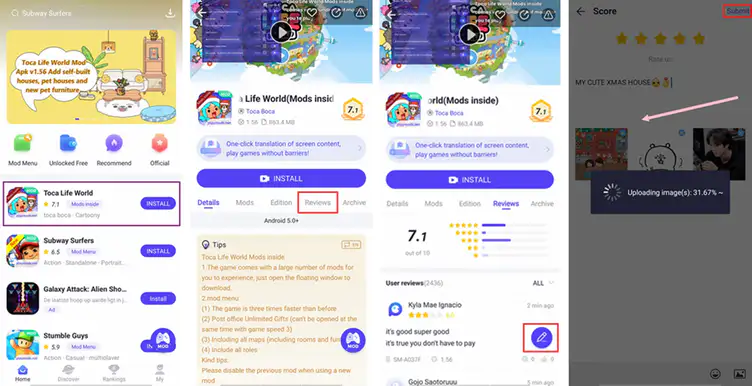 1. Open PlayMods App
2. Download the game you want to decorate in *Take Toca Life World Mod Apk as an example
3. Click "Review"
4. Click the Pen icon
5. Add the pictures you decorate, give the game a five-star rating and post it to participate in this event
If you're looking for games that unlock all the decorations, here are a few games that are perfect for this event.
Miga Town My World Mod Apk (All Unlocked)
YoYa Busy Living World Mod Apk (Mod Menu)
Search playmods for more mod games: www.playmods.net