The Baby in Yellow 1.70 Mod APK Download is a horror game. The new updated black cat makes the game even scarier! Now available for iOS and Android. Get ready for two horrors!
How to download the latest version of The Baby in Yellow 1.70
Quickly download the latest ad-free version by clicking on the link: The Baby in Yellow 1.70 Mod APK Download
The Baby in Yellow 1.70 Update - The Black Cat
1. 3 new chapters waiting for you to play
2. Help save a new robot friend
3. Explore the Doctor's Secret Lab
4. Use alchemy to make magic potions and feed your baby
5. Use your wits to solve strange puzzles
6. Survive the pranks of the baby in yellow while discovering the hidden legend
7. Try putting your baby in a cannon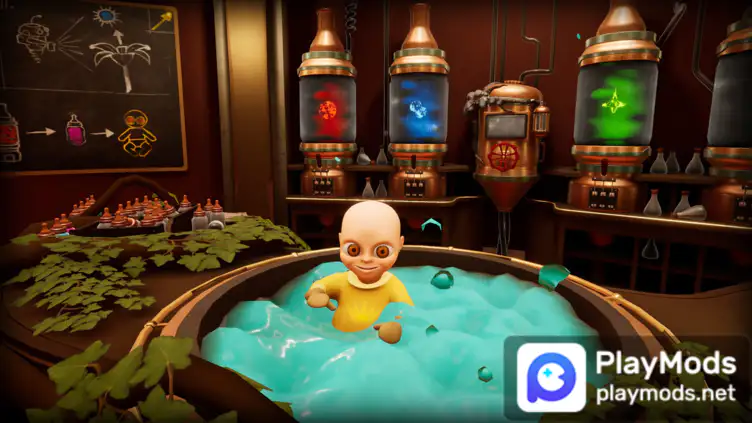 What is The Baby in Yellow
The Baby in Yellow is a horror game that involves solving puzzles and caring for difficult babies. As the nanny, you'll need to complete eight chapters full of challenges and surprises. In addition to finding hidden objects and secrets, there's an option called Big Head Mode that should be included in more games.
Team Terrible made an announcement earlier this year, and now they've released The Baby in Yellow's first major update on iOS and Android. This update is called The Black Cat, and it doubles the length of the game from the original.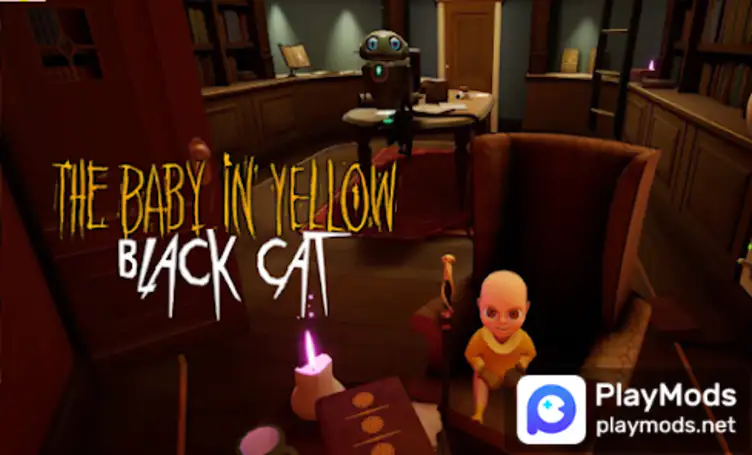 The protagonist Cat will take you into a scary world, accompanied by your robot friend Newt. As you solve the various puzzles, you'll discover the true history of the darling who's been chasing you throughout your journey.
Greg Lee, CEO of Team Terrible, expressed his excitement for the Black Cats update. He stated that this update includes a lot of new content, such as three additional chapters to play, many puzzles to solve, and some hidden information about the game's lore.
If you like this game then you can also try Horror Brawl Mod APK Download
Search playmods for more mod games: www.playmods.net