Subway Surfers Mod APK World Tour will be in sunny Barcelona! This time there will be a new surfer, Tutti! Enjoy the breeze with the new Fan-tastic Board and party with Phoenix and his new costume. Don't forget to experience the newest update of Subway Surfers on February 20th!
Update content
1. New character: Tutti
2. Phoenix's new outfit: Party Business
3. New board: Fan-Tastic
4. Mystery hurdles on Venice Beach
How to Download the Latest Version of Subway Surfers Mod APK
PlayMods has prepared the latest version of this game and a lot of cracked content for players: Subway Surfers Mod APK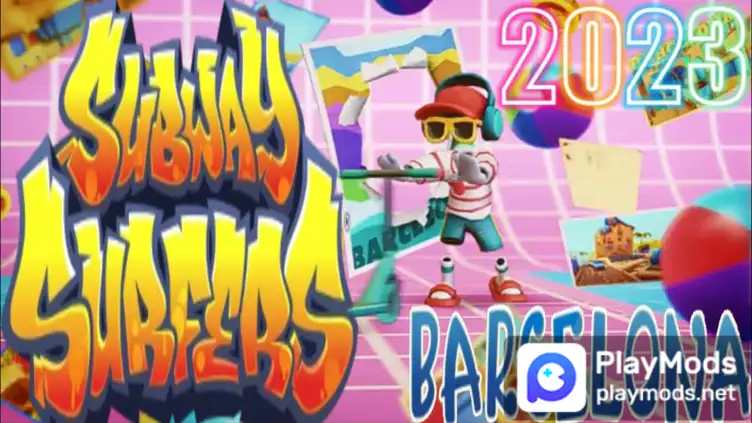 Subway Surfers Mod APK Hack
1. Unimpeded
2. High score, final score x30
3. Unlimited gold coins, keys, props
4. Unlock all characters
5. Unlock all skateboards
6. Unlimited skateboard available
7. Game acceleration
8. No Ads
9. Sustainable jumping, up to days
When did Subway Surfers come out?
May 23, 2012
If you want to play something else, then you must not miss Subway Surfers Hoverboard Heroes Mod APK
Search playmods for more mod games: www.playmods.net