Subway Surfers Mod Apk v3.6.0 is the first update in 2023. This is also the first re-release of the Lunar New Year series. The trains in this update are based on real life. This update also re-uses the Lunar New Year soundtrack. Let's take a look at the specific content of this update!
Subway Surfers Mod Apk v3.6.0 Update
1. Celebrate the Lunar New Year with Subway Surfers World Tour!
2. Get lucky in the Season Hunt and unlock the new Lunar New Year runner Rabbit and the energetic "Live in the Moment" skateboard! And George from Oxford!
3. The Mutual Aid Time Trial in Tokyo is on, come and get Rabbot and powerful new suits.
4. Two new suits and event coins: George's Mooncake Set and Bonnie's Lucky Set.
How to download the latest version of Subway Surfers
PlayMods has prepared the latest version of this game for players, if you need it, you can click the link to download: Subway Surfers Mod Apk v3.6.0
PlayMods also prepared a cracked version of this game for players: Subway Surfers Mod Apk (Module Menu)
Cracked Contents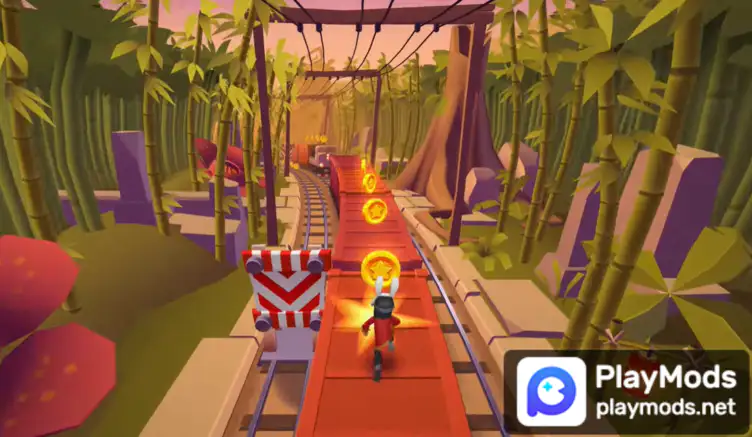 1. Invincible
2. No Ads
3. Continuous jump
4. 30 point multiplier
5. Unlimited gold coins
6. Unlimited keys
7. Unlimited Skateboard
8. Unlimited props
9. Unlock all characters
10. Game acceleration
Search playmods for more mod games: www.playmods.net