On November 15, 2022, the much-anticipated opening ceremony of the 2022 Qatar World Cup was held at the Gulf Stadium. At the end of this year, this grand sports competition will bring another wave of [World Cup] upsurge. In order to meet the expectations of major fans, the popular multiplayer online battle royale game Stumble Guys Mod Apk has also brought us the latest [World Cup] skins, footprints and expressions in this update.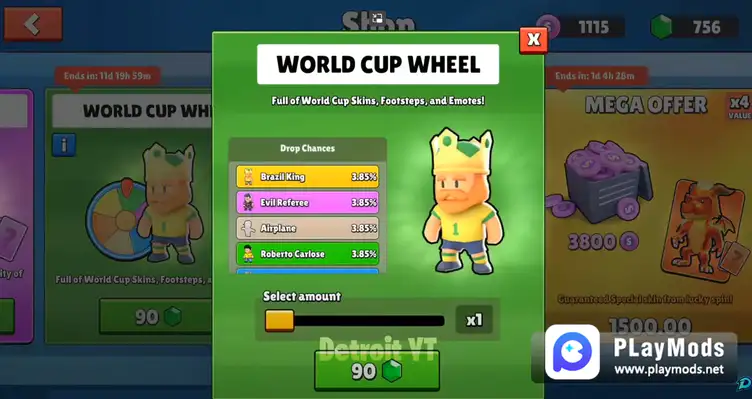 The updated World Cup theme skins include skins of several countries with super-strong teams, such as [German Lions], [Italian Trolls], [Brazilian Kings], etc., as well as wonderful football expressions and trophy footprints, etc. , in short, a variety of themed prizes are very attractive.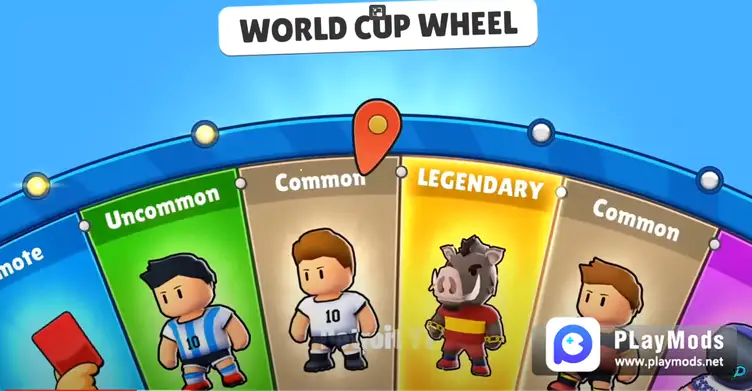 So, how do we get skins, emotes, footprints, animations of this theme? We're going to turn our attention to the world cup wheel in the Stumble Guys Mod Apk. By spending 90 gems, we can make a draw on the in-game World Cup Wheel.
But we can't be sure what skin or item will be drawn, it depends on the luck of each player. Or some players have accumulated a lot of gems, and they can also get the items they want by turning the wheel multiple times. The following is the process of a YOUTUBER spinning the world cup wheel in Stumble Guys mod apk, let's take a look at what good things he has gotten.
More details are in www.playmods.net