A lot of new Gacha mods have appeared on the Internet recently. In this article, I will sort out some popular mods that are particularly popular recently for players. It doesn't matter if it's in a concept state or already released.
Gacha Nox
Gacha Nox Mod Apk is a gift from developers to all their fans, offering a mod that gives players a chance to create amazing characters that are both beautiful and original. Gacha Nox is a Gacha Club based game with the same main goal. However, the difference between Gacha Club and Gacha Nox is that Gacha Nox is a new mod for Gacha Club. The main purpose of Gacha Nox is to add new features to better enrich game characters. In Gacha Nox we can find many new elements, such as new outfits, incredible hairstyles and accessories, and more.
Gacha Art
Gacha Art Mod APK is a free new mod for Gacha Life developed by mod developer UWU. PlayMods has now prepared a cracked version of this game for players! In this custom version of the hit RPG, players can enjoy features not found in the base game. Change the look of your avatar with all new characters, accessories and poses so you can better express yourself in the popular virtual space.
Gacha Plus
Gacha Plus Mod APK offers a variety of new assets, outfits and backgrounds. The game offers extensive customization of appearance so players can create their own world. Make your avatar unique by changing their hairstyles, clothes, weapons, pets and other special items.
Gacha Y2k
Gacha Y2k is a crazy new mod, but sadly it's still in concept state. If you want to see related items, you can click on the video below to view.
Gacha Pop
Gacha Pop Choose from a wide variety of accessories, including headgear, eye types, eyebrows, and more, to make your own character exactly how you want it to be. Players have so much freedom that nothing is truly impossible. In addition to being able to fully personalize your character, you can also choose from a large number of poses that the developer provides for users. These poses could be as simple as sitting down, or as exciting as making your avatar jump back and forth. Last but not least, the background is also fully editable. Everything from wallpaper and walls to the hue of the chimney. Additional assets, such as chairs for your avatar to sit on, and even alien items, such as spaceships, are also available.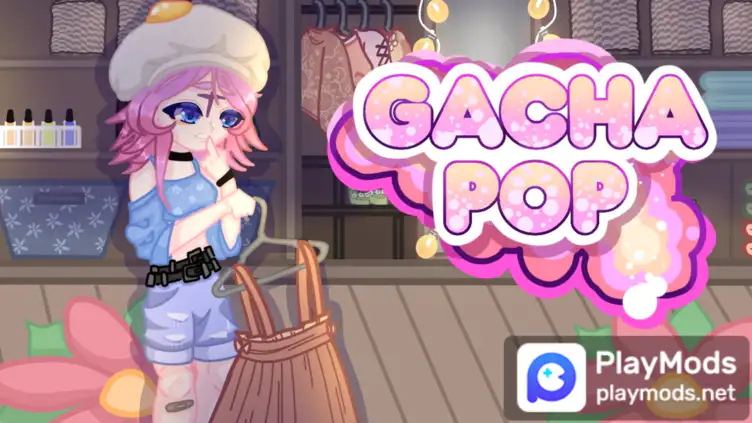 Gacha Nebula
Gacha Nebula is designed to help Gacha lovers create unique characters and improve their overall experience. It allows you to create Gacha characters from scratch or remix existing designs. Furthermore, this mod incorporates vibrant colors, amazing textures and fun themes to bring the world of Gacha to life. You can choose one of the many preset stories or create your own unique one, ensuring you have countless possibilities to explore.
Gacha Designer
Gacha Designer is a new Gacha app that will be launched simultaneously on Android and ios in the future. The developer of Gacha Animator himself thinks that Gacha Animator has not met his ideal expectations, so he intends to recreate a game called Gacha Designer. This is actually a derivative work of Gacha Club. But the developer said that this time Gacha Designer and Gacha Animator are two completely different works, so Gacha Designer will have several additional functions, such as the texture of rotation, stretching, and compression. There are no restrictions on texture and size and position.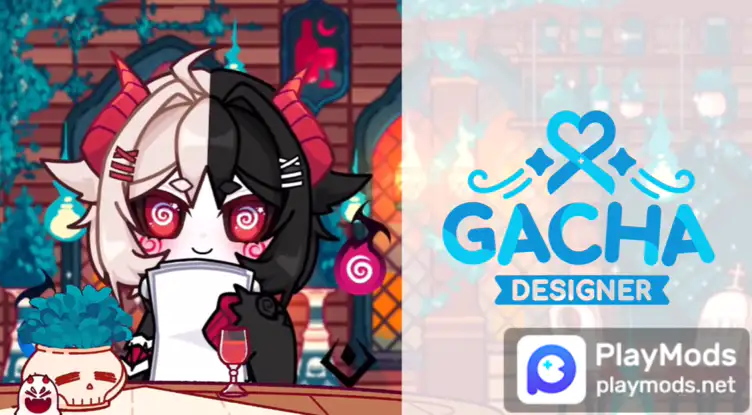 Gacha World
Gahca World is a module that many Gacha bloggers jointly intend to create. This new module will bring players excellent artists to create new shapes for players. New shoes, new clothes, new body shapes, awesome earrings and other really cute accessories!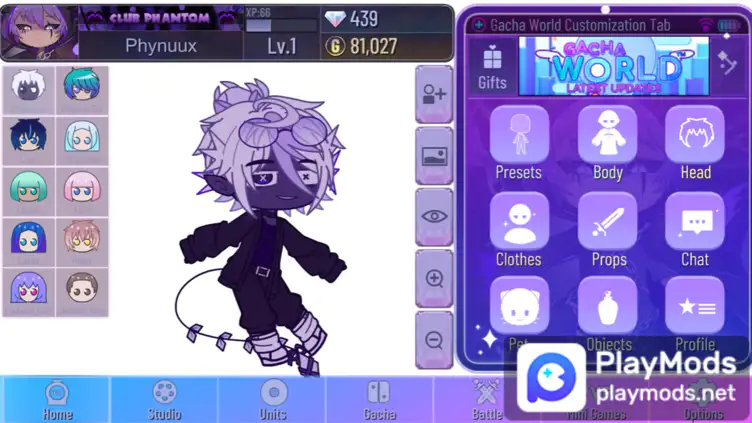 Search playmods for more mod games: www.playmods.net