Game Introduction
Opening! Old Time Shopping Street is a nostalgic healing simulation business mobile game. Back in the 80s and 90s, we ran a food street, and a variety of products attracted our attention. There are delicious food and various shops here. You are the boss of this commercial street, decorating with a unique style. Sell all kinds of food to attract more customers to buy. The style here is very retro, and players can try various ways to play. Build a commercial street well, learn how to operate it, and expand its influence. Realize your dream as soon as possible, open more branches, and become the No. 1 commercial street.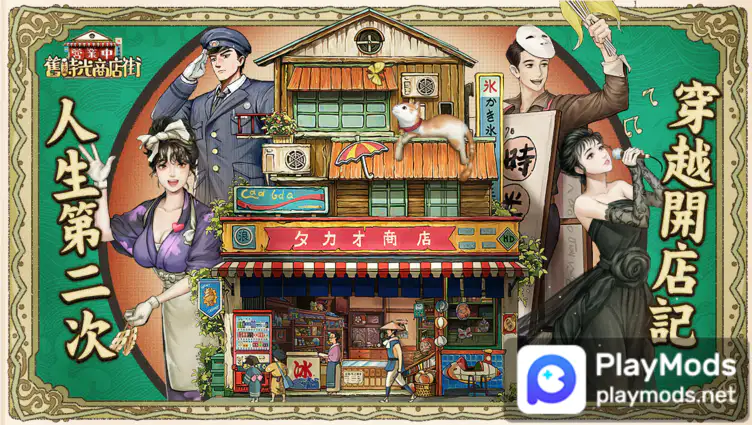 The story background of the game is set in Japan in the middle and late last century, with a prosperous economy and simple folk customs. The middle-aged protagonist of the game is suffering in a stressful modern society. A chance encounter leads him back to decades ago. The protagonist played by the player will restart his entrepreneurial life under the leadership of his grandmother. Released by the Blancozone platform, the retro-healing simulation management mobile game. Opening! Old Time Shopping Street announced on November 17 that it will open pre-orders on App Store, Google Play, and other platforms. The office has released the rewards for pre-booking at the same time. Participate in the pre-booking, and you can get the legendary "Sandwich Man" for free when you go online. Of course, Playmods will also provide players with a cracked version of Opening! Old Time Shopping Street as soon as the game is launched, please stay tuned!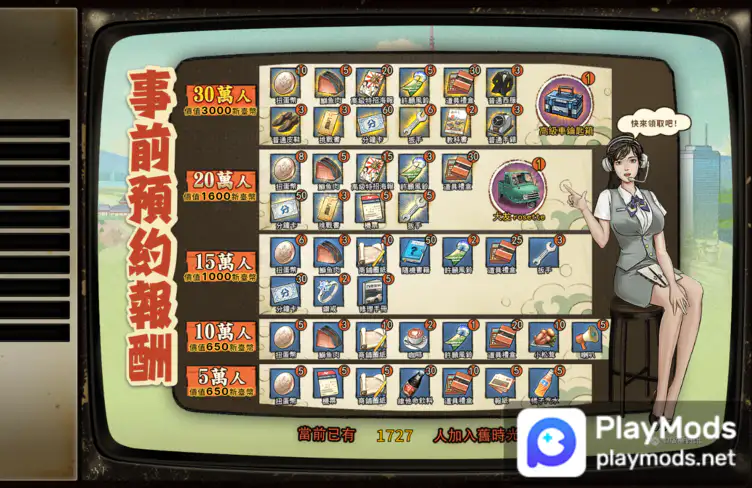 Gameplay
In the game, players will accept business challenges as restaurant partners. Create your own restaurant brand by learning different cooking methods and various ways of doing business. Afterward, the player will expand the influence of the restaurant by learning decoration style, improving business skills, exploring stores, researching competitors, and opening multiple branches, so that customers can experience oriental food culture.
Game Features
1. Traveling through the past to run retro shops: The protagonist will travel back decades in the trough of life to run various shops.
2. Childhood Memories Grocery Store: Gold Coin Chocolate, Weng Zambia... Operates a grocery store and sells childhood memory items.
3. Warm and delicious izakaya: tamagoyaki, skewered platter, and highball shochu, heal every hungry soul with delicious food.
4. Gather talents from various industries: delivery staff, beekeepers, or small vendors, the craftsman spirit in ordinary occupations collects talents from various industries. Allocate according to attributes to increase store revenue.
5. Cultivate offspring and develop in an all-around way: Raise offspring and experience the joy of being a parent. Cultivate elites in various fields and strengthen family power.
6. Out-of-print retro cars: collect two-wheel, three-wheel, and four-wheel, and truly reproduce the classic vehicles of that era. Collect various vehicles to bring benefits to the store.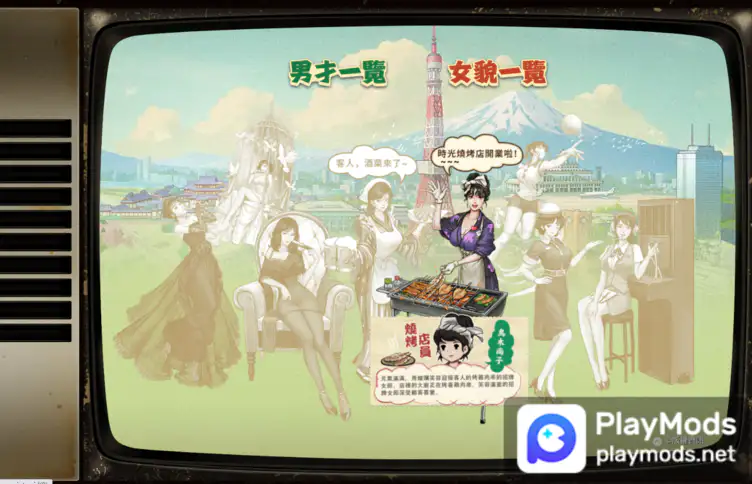 Game Advantage
1. Players can keep their favorite pets in the restaurant, and they can do things that they can't usually do here.
2. Continuously completing various tasks can unlock more materials to help you make more delicious food.
3. Make all kinds of novel snacks and toys by yourself to attract children.
4. You will meet different characters in the game, you can interact with them, become good friends, and get more rewards.
5. Players can also decorate and transform their own restaurants, and various items can be placed at will according to their own ideas.
Other Simulation Games
If you can't wait to play this game, you can first click the links below to download several similarly great simulation management games that I recommend.
Good Pizza, Great Pizza Mod apk game v4.13.5(Mod Menu) for android
Warnet Simulator Mod apk game v3.2.1(Unlimited Currency) for android
Playmods provides players with more game downloads: www.playmods.net