Minecraft Mod APK v1.2 is coming soon, but before the real update, PlayMods has prepared 5 new popular mods for players to experience, come and see what new mods are available!
How to Download Minecraft Mod APK the Latest Mods
Click the download link of the mod version provided by PlayMods, enter the game, and click the floating window of PlayMods to start selecting the mod you want to download: Minecraft Mod APK
What are the latest mods?
Next, I will introduce 5 popular mods.
1. Zombie Slayer
Kill a thousand zombies with unique zombies and armored zombies without hesitation. Get their dropped items and use them to make you stronger. The essence of this game is fighting, solving puzzles, and exploring. Choose your favorite gear [Killer/Knight/Parkour]. Choose your difficulty [Normal/Hard]. Start your adventure now!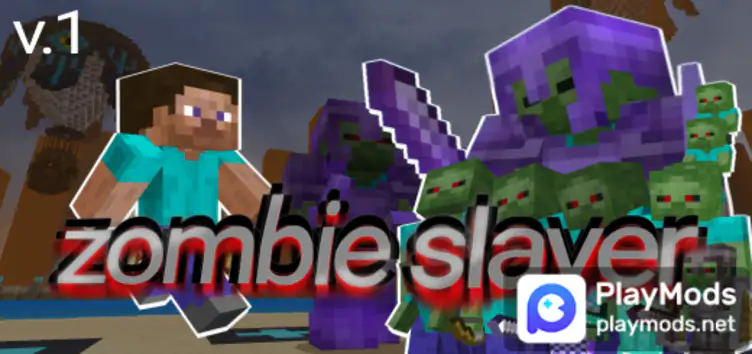 2.IndoArsenal Weapon Pack | 3D Guns Addon
IndoArsenal is an Indonesian national military-themed addon, the weapons in this addon are based on rifles commonly used by the Indonesian National Army (TNI). Although this addon introduces rifles made in Indonesia, FN Minimi, AK-101, and AUG are also included in this addon, this addon has the best polygonal model style and very nice animations.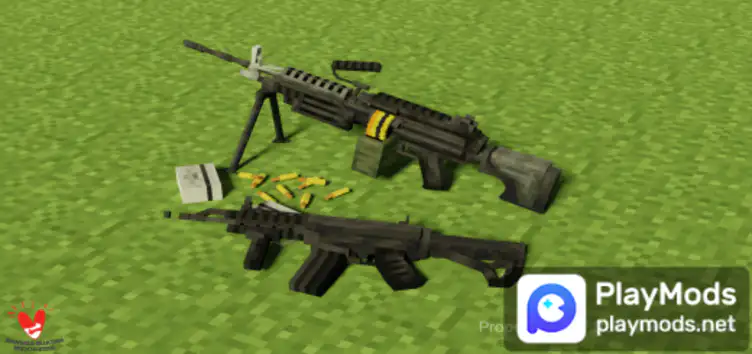 3. Pokémod - The Full Redstone Map - 2 Players Mini-Game
This is the complete redstone map for POKEMON! Compete with your friends in this 100% Redstone mini-game! Or explore the map and discover all the Pokémon there! A map mini-game with the theme of Pokémon. You're in your Pokémon Village, at the foot of the Ho-oh Tower. Today is the big day, the day of the Pokémon competition! You remember the strategy taught in school and head to the arena to fight your opponents! On the way, you will see many Pokémon watching you! Dedicated Pokémon environments and customizable Pokémon villages! Invite your friends to play with you on the 100% Redstone Pokémod map!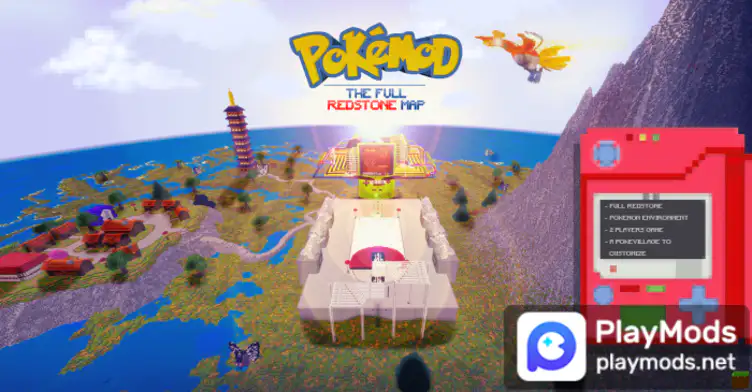 4. Senator Armstrong Nextbot Addon
Senator Armstrong is a meme in the game Metal Gear Rising: Revengeance. The creators made it like Garry's mod, and the "It Has To Be This Way" theme makes this mod even more fun. Next, I will briefly introduce several features of this mod.
1. Senator Armstrong has animation sprites that cannot be killed with "/kill @e" or anything else (except "/tp")
2. He can only be killed in creative mode. You know it gets really fun with the constant "It Has To Be This Way" theme
3. He has a lot of health, so you can't beat him easily in survival mode
4. He has 5000 health and 5000 damage, lets you die instantly in a short time
5. He can also climb up blocks like a spider, and his running speed is the same as that of the player
6. He can also walk fast on the water. no one stocks under his control
5.Angry Munci Nextbot Add-On! [NEW!]
Do you know that creepy Nextbot with those eyes? Who's been chasing people in GMod and Roblox? Well, you can experience it in Minecraft with this add-on! Check out these cool features for your next Nextbot map! Or troll your friends. As we all know, Munci is a well-known Nextbot among the fan base. Angry Munci is a dark humanoid head with 2 creepy eyes. An angry Munci cannot be killed. She is invincible. Munci can only be killed with commands! But you can tell if a Munci is approaching by listening to cave sounds.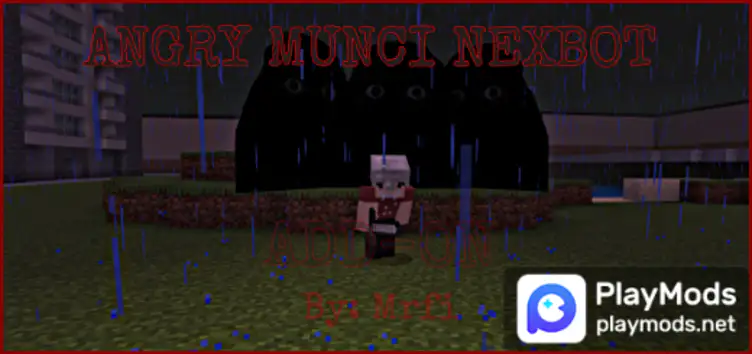 For more Minecraft mods, you can click the link to view: Minecraft All New Mods
If you want to experience other mod games, we recommend Melon Playground Mod APK
Search playmods for more mod games: www.playmods.net