Kingdom Rush manufacturer RTS mobile game Iron Machines: Invasion opens overseas pre-registration
The new work Iron Machines: Invasion developed by Ironhide, the development studio of the well-known tower defense game series Kingdom Rush, has recently opened pre-registration in overseas stores.
Iron Machines: Invasion is a real-time strategy single-player game. In order to protect the galactic space world, players will command a small team of space marines to fight against alien creatures and other enemies.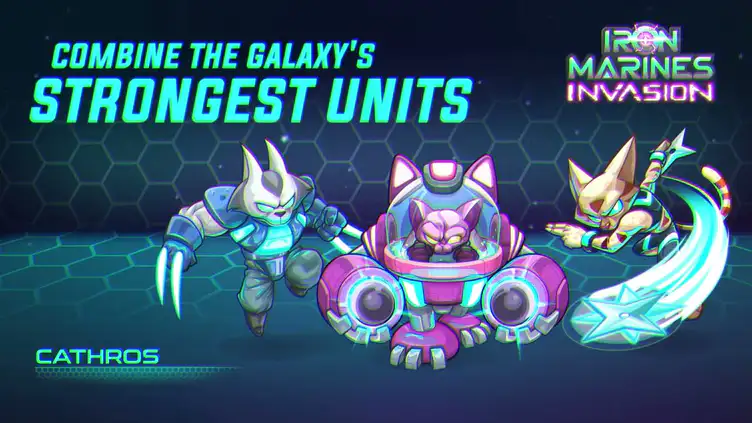 ​
The game has more than 25 campaign levels that will take players to exciting new worlds. Each world has its own special terrain, gameplay, enemies and conditions.
With the help of heroes and units, players command troops across the galaxy, fight unusual enemies and ferocious aliens in various missions, and plan strategies to defend the peace of the galaxy.
Iron Machines: Invasion features 9 unit groups and 27 different units, players can combine squads and utilize each unit's unique combat skills, such as cavalry, snipers, mechs, missile launchers or fearsome alien warriors tribe.
Choose from 9 heroes with powerful skills, you need to train them and improve their useful skills, such as increasing army morale and firepower, increasing stamina and range, or being able to sense before the enemy attacks.
In addition, there are 8 special weapons such as bouncers, gas bombs and even drone factories to help you win in interstellar battles.
Players will have a choice of difficulty modes (Casual, Normal or Veteran) for the best RTS