Many gaming enthusiasts are familiar with League of Legends, and as the most popular MOBA competitive mobile game in China, Honor of Kings has become the top choice for many young people to relax and have fun. Recently, Tencent, the top game developer in China, has set its sights on the global market, and the international version of Honor of Kings will officially launch on March 8th at 5 pm, which will set off a wave of excitement in the global gaming market. Do you want to team up with players from around the world for a positive battle? Then let's first understand the download method and game introduction of Honor of Kings.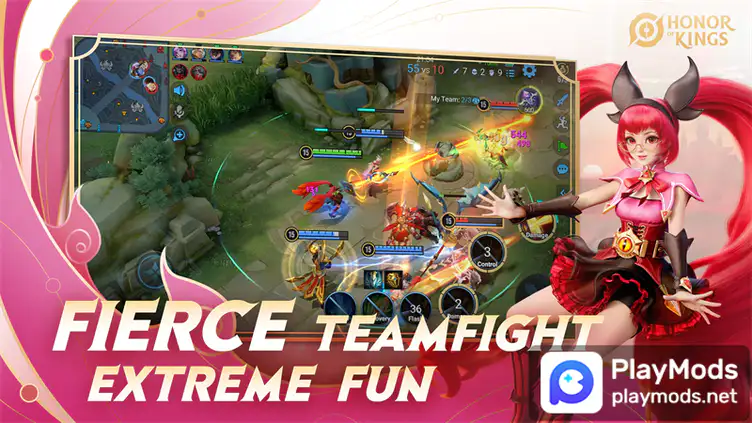 Honor of Kings Game introduction
Honor of Kings (also known as Arena of Valor) is a multiplayer online battle arena (MOBA) game developed by Tencent Games. The game was first released in China in 2015, and has since become one of the most popular mobile games in the world, with over 100 million daily active players.
In the game, players are divided into two teams of five and compete to destroy the enemy team's base while defending their own. Each player controls a hero with unique abilities and skills, and works together with their teammates to strategically outmaneuver and outfight the opposition.
The game features a variety of different game modes, including standard 5v5 matches, 3v3 battles, and special game modes that are only available for a limited time. There are also dozens of different heroes to choose from, each with their own unique abilities and playstyles, allowing players to experiment with different team compositions and strategies.
Honor of Kings also has a robust esports scene, with professional teams competing in tournaments for large prize pools. The game has been praised for its engaging gameplay, stunning graphics, and smooth performance, making it a must-play for fans of the MOBA genre.
Honor of Kings Game Setting
Honor of Kings offers a variety of settings that can be adjusted to improve gameplay and customize the user experience.
Graphics Settings
Resolution: Adjust the resolution of the game to match your device's screen size.

Graphics Quality: Choose from low, medium, high, and ultra-high graphics settings to optimize performance and visual quality.

Frame Rate: Adjust the frame rate of the game to improve performance and reduce lag.
Audio Settings
Sound Effects: Adjust the volume of sound effects, such as hero abilities and minion sounds.

Voice Chat: Enable or disable voice chat with teammates during gameplay.

Music: Adjust the volume of background music during gameplay.
Controls Settings
Joystick Position: Adjust the position of the joystick on the screen for easier movement control.

Quick Chat: Customize quick chat messages for faster communication with teammates.

Auto-Attack: Toggle auto-attack on or off for more control during gameplay.
By adjusting these settings, players can improve their gameplay experience and optimize the game's performance on their device.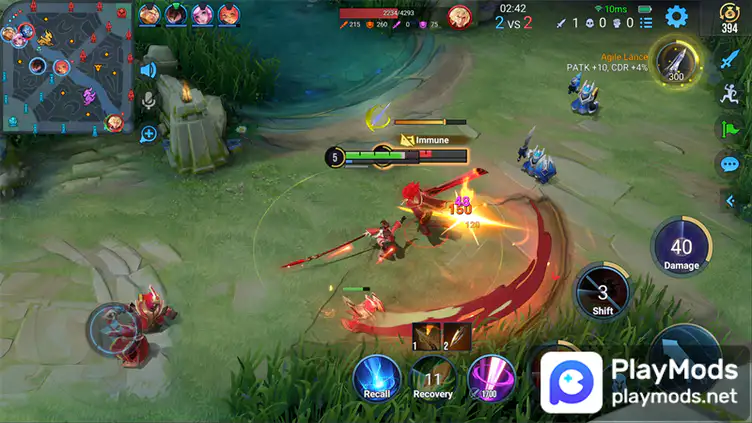 Honor of Kings Game Guide
Choose your hero: There are over 100 different heroes to choose from in Honor of Kings...

Understand the game modes: Honor of Kings features a variety of different game modes...

Farm gold and experience: In order to level up your hero and purchase items...

Communicate with your team: Communication is key in Honor of Kings...

Master your hero's abilities: Each hero in Honor of Kings has their own unique abilities...

Build your items wisely: There are dozens of different items to choose from in Honor of Kings...

Practice, practice, practice: Like any game, the key to success in Honor of Kings is practice...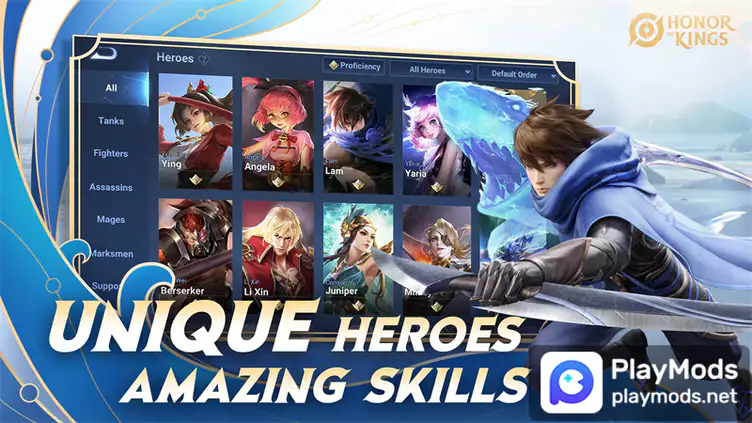 Honor of Kings Game Review
Gameplay
Honor of Kings is a fast-paced and action-packed game that requires strategy and skill to succeed. The game features a variety of different heroes with unique abilities, and the different game modes provide a range of challenges and objectives to keep gameplay interesting.
Graphics and Sound
The graphics in Honor of Kings are stunning, with highly-detailed character models and lush environments. The sound effects and music are also top-notch, immersing players in the game world and adding to the excitement of gameplay.
User Experience
Honor of Kings provides a seamless user experience, with intuitive controls and a well-designed user interface. The game also offers a variety of different settings that can be adjusted to improve performance and customize the gameplay experience.
Community
The community of Honor of Kings is active and engaged, with players from all around the world coming together to share tips and strategies, form teams, and compete against each other. The game also offers a variety of different social features, such as voice chat and quick chat messages, to facilitate communication between players.
Final Verdict
Overall, Honor of Kings is an excellent game that offers a fun and challenging experience for players of all skill levels. With its diverse cast of heroes, immersive graphics and sound, and engaging gameplay, Honor of Kings is definitely worth checking out for fans of MOBA games.
Conclusion
For players of Honor of Kings, the international version's public beta can offer a brand new gaming experience. Although hero stats and game mechanics have not been changed, players can compete and communicate with those from different countries and regions, providing a richer and more diverse gaming experience.
Additionally, Tencent typically offers rewards and incentives during the public beta to attract more players to try the international version. Therefore, if you're a loyal fan of Honor of Kings, it's worth considering trying the international version to experience a different gaming experience and gain more game rewards.
Similar Games
If you enjoy Honor of Kings, you might also like these similar games: