Guardian Tale's third-anniversary update adds new characters Baby Dokkaebi Eunha. Join this massive anniversary event now! There is a flurry of events and tons of free gifts await you to unlock!
How to Download Guardian Tales MOD APK
Click the link to download: Guardian Tales MOD APK Download
Kakao Games has recently revealed that their highly popular mobile RPG, Guardian Tales, is now reaching its third year. To mark this occasion, the game is hosting a variety of exciting events and offering additional rewards to players. Additionally, in celebration of this significant milestone, all users will have the opportunity to acquire the newly introduced character called Baby Dokkaebi Eunha.
The third-anniversary celebration of Guardian Tales has started, and it includes exciting updates for the beloved character Little Princess. Players now have the opportunity to engage in conversations with her and learn more about the ongoing redecoration of Heavenhold Castle for the birthday party. Additionally, players can enjoy a new visual novel called Hide-and-Seek.
The excitement doesn't end there as there are numerous prizes available too. From now until August 7th, players have the opportunity to earn 10 free summons every day, resulting in approximately 130 summons during the event. Although they can unlock various characters with these summonses, the main focus should be on obtaining Baby Dokkaebi Eunha. This new hero is on a mission to reunite with his mother after being separated during an assault on their village.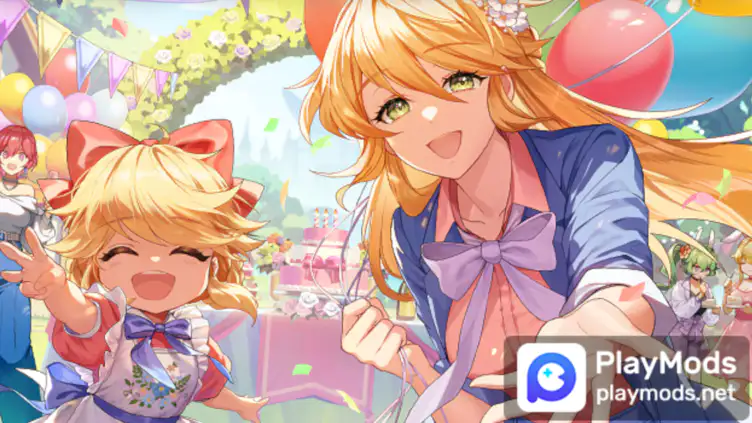 In addition, players will have to complete various challenges within the game during the special Roadmap event. This series of tasks allows access to valuable rewards such as the powerful Dark Hunter Garam costume, a hammer that enhances abilities significantly, an exclusive hero named Miya, and numerous other unique items.
Make sure to follow the game's social media accounts on Twitter and Facebook as they will be organizing various community events. Additionally, players can join a Discord channel where they can interact with other gamers and possibly participate in more contests.
To mark the third anniversary of Guardian Tales, you can get the game for free by using one of the links provided. While it is a free-to-play game, there are options to make in-app purchases if desired.
If you like this game, you can try to play the similar games below.
Hungry Shark Evolution Mod Apk Download
Super Stylist Fashion Makeover Mod Apk Download
Search playmods for more mod games: www.playmods.net