Granny Mod Apk is an adventure escape horror game. The game offers five different difficulty modes. PlayMods presents players with a new mod for Granny! The granny in this mod is invisible. Feel free to download it to see if you can successfully escape from grandma's house! Players need to escape by finding various weapons, tools and keys in drawers or compartments. Players need to keep pushing open various doors to explore the room to unlock all the clues to pass the game. In the process of searching for these weapons, you can't make a little sound, the old lady with good hearing may suddenly appear behind you. Once found by it, it means game over. Therefore, players need to know how to skillfully use various props to deal with grandma in a limited space.
How to download the latest mods
PlayMods has prepared a new mod download link for players, click on the link to download the new mod that has removed ads: Granny Granny Is Invisible Mod Apk (New Mods)
Granny MOD APK Gameplay
1. Freely collect clues, explore different rooms and collect various props.
2. Diversified tools make it easier for players to escape. Players need to keep pushing various doors to explore the room.
3. Player cannot make any noise in the game, otherwise, you will be chased by granny.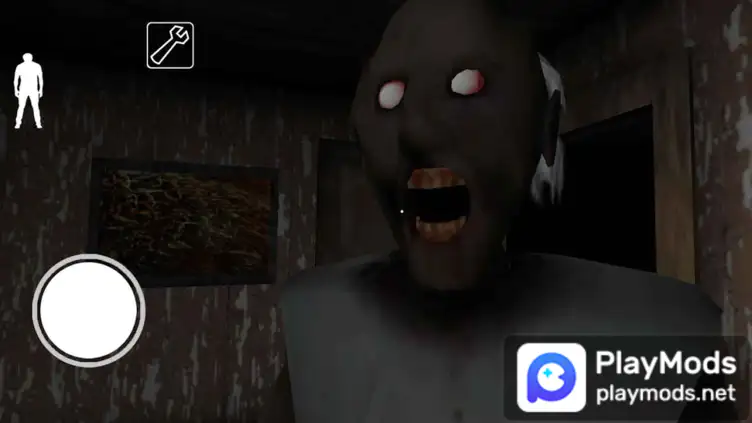 If you think this mod is difficult for you, you can download the cracked version provided by PlayMods for players. Granny will not attack you in this cracked version, you can leave grandma's house with the free search tool: Granny Mod Apk
Search playmods for more mod games: www.playmods.net