The creator of GoreBox Animosity has revealed to players that he will be updating new animations and other brand-new props in the next update v12.0.0! Let's see what's new together!
How to Download the Latest Version of GoreBox Animosity Mod APK
Players can download the existing version to experience first, PlayMods has prepared a lot of hacking content for players: GoreBox Animosity Mod APK
GoreBox Animosity Mod APK Hack
1. No Ads
2. Speed up the game
3. Can jump very high
4. Unlimited Energy
5. Unlimited bullets
GoreBox Animosity v12.0.0 Update
GoreBox Animosity v12.0.0 will add new gun reloading animations, a new monitor and new hats for players! The new hats are a gentleman hat and a hard hat. Besides these, AI with guns will now keep their distance!
What is GoreBox Animosity
GoreBox Animosity APK is a popular sandbox mobile game. The game adopts the classic pixel sandbox gameplay, and players can choose their favorite experience according to their game needs. The game adopts a first-person design, and players can drive cars, make weapons, use explosives, and enter and exit rooms in this sandbox world. Not only is there a variety of ways to play, but there is no limit to the number of times any item can be used.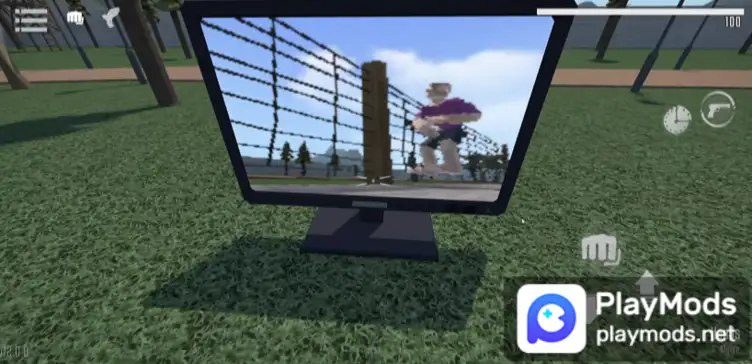 If you like this game, you can also try BloodBox Mod APK
Search playmods for more mod games: www.playmods.net