Fortnite v23.40 Update Now Available! Dive into the world of crime - Fortnite Most Wanted, complete specific missions and pull off the ultimate heist!
How To Download The Latest Version Of Fortnite Mod APK v23.40
PlayMods has prepared the latest version download for players: Fortnite Mod APK v23.40
What's new in Fortnite Mod APK v23.40
Fortnite Mod APK has just released a new update, v23.40, which introduces players to the world of crime and lawlessness in their battle royale experience. It's called "Most Most Wanted" and a group called "Cold Blood" has taken over the island and embarked on another heist mission with exotic weapons!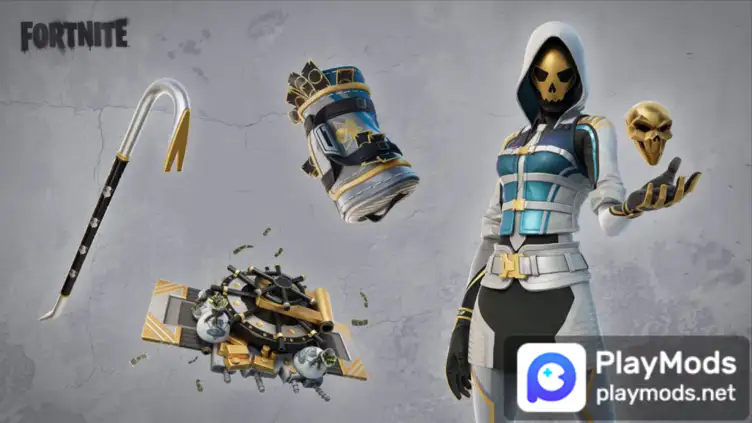 The latest update adds Most Wanted quests, giving players the chance to increase their Infamy and earn rewards such as the Gold Blooded Ace set, Cash Stash Back Bling, and The Vault Guardian Pickaxe. These quests are divided into five groups and reward the Cold-Blooded Medal. Collect all 5 medals to unlock the awesome Solid Skull Back Bling!
You can get some amazing exotic weapons by hunting cold-blooded vaults. Exotics are super powerful weapons, however, the only way to unlock them is with the Vault Keycards you receive after defeating the cold-blooded boss. Get ready for a challenge as these vaults come with their own set of guards!
Heisted Breacher Shotgun - Great for destroying walls and bunkers
Heisted Explosive Assault Rifle - Fires an explosive round for increased explosive power
Heisted Accelerant Shotgun – Increased movement speed and rate of fire as damage increases
Heisted Run 'n Gun SMG – Provides Slap Juice and self-reload while sprinting
Heisted Blink Mag SMG - Grants the Zero Dash ability after reloading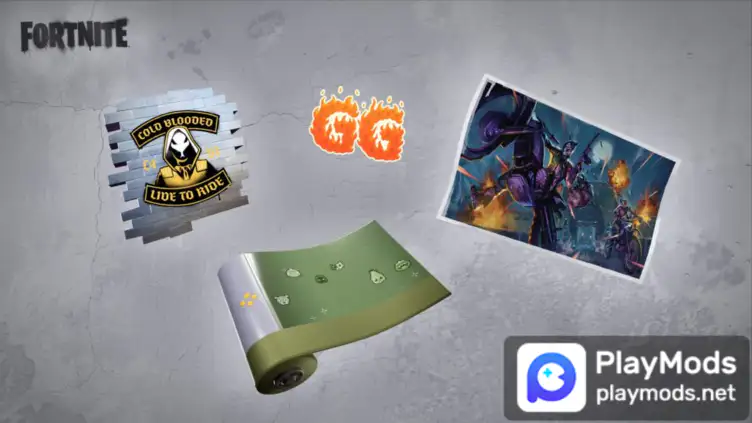 The latest update added a heat level feature to spice things up. When a player opens a vault or eliminates an opponent, their heat will increase, and they will be visible on the mini-map via a fire icon in the HUD. This makes the game much more difficult, as cold-blooded members are now increasingly aggressive toward those with high heat.
Heat-increased combat rewards: more bars, faster speed and better health/shield regeneration when not in combat.
If you like this game, then you should not miss PUBG Mod APK
Search playmods for more mod games: www.playmods.net