Coming February 10, 2023, Hogwarts Legacy is the much-anticipated immersive open-world action RPG set in the wizarding world of Harry Potter. The game has also been pre-sold on Steam, and players can buy it on Steam. Next, I will introduce the relevant content of this game in detail for the players!
Have you seen Harry Potter mods for GTA V Mod APK on FB or YT? One player mistook the game for Hogwarts Legacy, below is a trailer for Hogwarts Legacy and a video of the GTA V Harry Potter mod. Unfortunately, PlayMods is not yet able to provide players with a mobile version of this mod, but if PlayMods has this game, it will notify players.
After watching the video, I will answer some common questions for players.
Hogwarts Legacy basic information
Hogwarts Legacy is an open-world action role-playing game based on the Harry Potter books, developed by Avalanche Software and published by Warner Bros. Games under its Portkey Games label. On your journey, you'll visit familiar and unfamiliar locations, discover wondrous beasts, customize your character and create potions, master the art of casting spells, upgrade your talents, and become the wizard you've always wanted to be. Players can experience Hogwarts in the 1800s. You play as a student who holds the key to an ancient secret that could threaten the entire wizarding world. Make allies, fight dark wizards, and ultimately decide the fate of the wizarding world as you write your legend.
Hogwarts Legacy release date
February 10, 2023
What's in Hogwarts Legacy: Digital Deluxe Edition?
Players who purchase the Deluxe Edition can enjoy the following game content:
1. Thestral Mount
2. Black Magic Battle Arena
3. Black Magic Ornament Set
4. Black Magic Garrison Cap
5.72 hours of early access
How does the Hogwarts legacy fit into the wizarding world of Harry Potter?
While Portkey Games aren't directly based on books and movies, the games are firmly rooted in the wizarding world of the wizarding world. While remaining true to J.K. Rowling's original vision, the Portkey game developers are breaking new ground by creating entirely new ways for fans to immerse themselves in the wizarding world.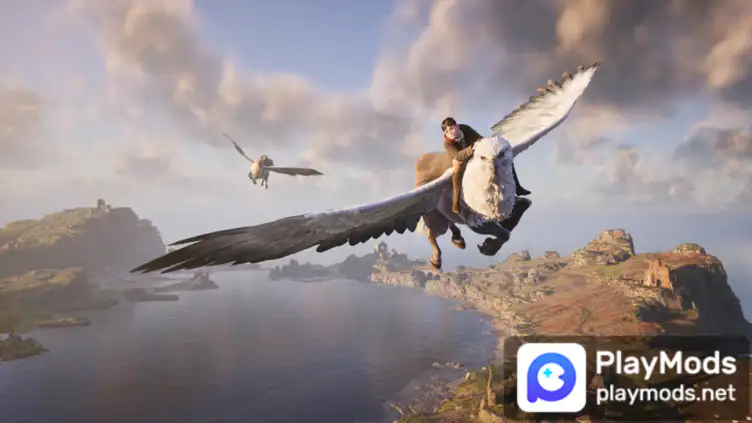 Hogwarts Legacy Online Gameplay
Players can explore locations from the Wizarding World series, such as the Forbidden Forest, Diagon Alley, and Hogsmeade. As the game progresses, the interior and exterior of the castle will visually change with the seasons. During character creation, players can choose their appearance, house, and gender. Players can customize the character's voice, and body shape, and add accessories such as glasses when creating a character. Level progression allows players to access and upgrade different spells, talents, and abilities. Through in-game challenges, the player character gains experience points to advance in level. These challenges come in the form of battles, quests, explorations, field guide pages, and rooms of request. While house scores for the four Hogwarts houses play a role in the game's plot, they are not affected by player actions. The game features an element of environmental customization; players can modify the Room of Requirement as they level up in the game.
The player character learns to cast various magical spells, brew potions, and master combat skills. As players progress, they develop their special fighting style. While taking classes does improve the game mechanics, this spell learning itself is not a predetermined gameplay element. Classes will be taken as part of the Episode Development Milestones. Players can obtain combat items through trade or crafting, which can be used to damage enemies or buff players. Players will be able to tame, care for and ride different magical beasts, including Hippogriff and Nightingale. Dragons, Trolls, Acantara, Ogre, Mavericks, Foxes, Slugs, and Nifflers are other interactive magical creatures. Some creatures can be used in combat, such as using Mandrakes to stun enemies.
Player characters can form friendships with interactable non-player characters. As these relationships develop, classmates become companions who accompany players on their journey, expanding their abilities and providing unique dialogue options as players learn their stories.
If you like Harry Potter, you must not miss the following two games.
Harry Potter: Hogwarts Mystery Mod Apk
Harry Potter: Magic Awakened Mod Apk
Search playmods for more mod games: www.playmods.net