Warner Bros. Interactive Entertainment has announced that a second mobile game based on the horror comic series is coming soon. DC Heroes & Villains is the first puzzle game in the DC Universe set in a match-3 role-playing setting. If heroes or villains are your things, hurry up because pre-registration for DC Heroes & Villains is open.
How to Pre-register
Enter the official website of DC Heroes & Villains to complete the pre-registration.
Pre-registration Bonus
When the game reaches a certain number of pre-registrations, the corresponding rewards will be unlocked. Three pre-registration rewards have been unlocked so far. When the number of pre-registration reaches 150%, players can get a Catwoman portrait.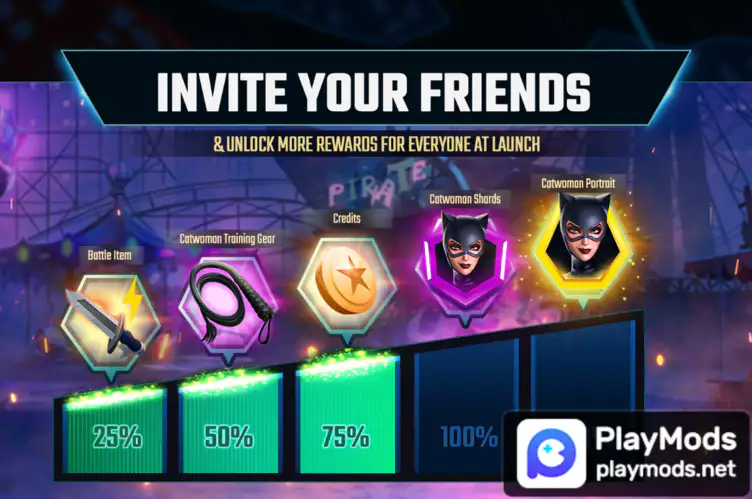 We may not know a specific release date for DC Heroes & Villains yet, but we do know that Jam City-owned studio Ludia is behind the upcoming game. It promises an original narrative featuring many fan-favorite DC characters, including heroes like Wonder Woman, Superman, and Batman, as well as villains like The Joker and Harley Quinn. Of course, it's not just familiar characters that show up. You can look forward to taking to the streets of Gotham City, the depths of Atlantis, and other iconic locations.
As for gameplay, you can expect standard match-3 puzzles and battles, which can be done solo or as part of a team to defeat bosses and earn epic loot. Additionally, Ludia promises plenty of live events for competitive PvP action, as well as opportunities for players around the world to form guilds for co-op play.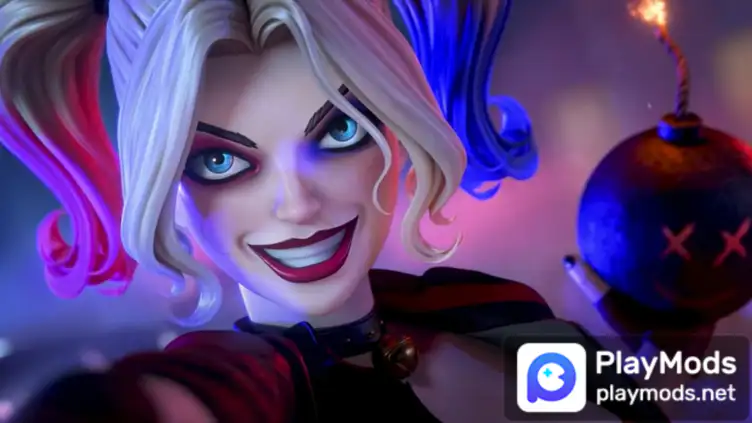 If you like the superhero series of games, you can try the following games first.
LEGO Batman: DC Super Heroes Mod Apk
Search playmods for more mod games: www.playmods.net