Avatar World Games for Kids v1.21 updated today! Players can experience a new pizza restaurant in this update! Let us find out the secrets of the pizza fast-food restaurant!
How to Download the Latest Version of Avatar World Games for Kids APK v1.21
Click the download link provided by PlayMods to download the latest version of this game and experience the latest updates: Avatar World Games for Kids APK v1.21
Avatar World Games for Kids APK v1.21 Update
Welcome to Pizza Fast Food Update! Now players can try unique pizza flavors like BBQ Chicken and Hawaiian. It doesn't matter if you're vegan, there's vegan-friendly pizza too! Get creative and try some new crazy combinations of flavors and shapes, with carrot topping pizza in the shape of a bunny. Come and satisfy your craving for delicious pizza in the Pizza Express update!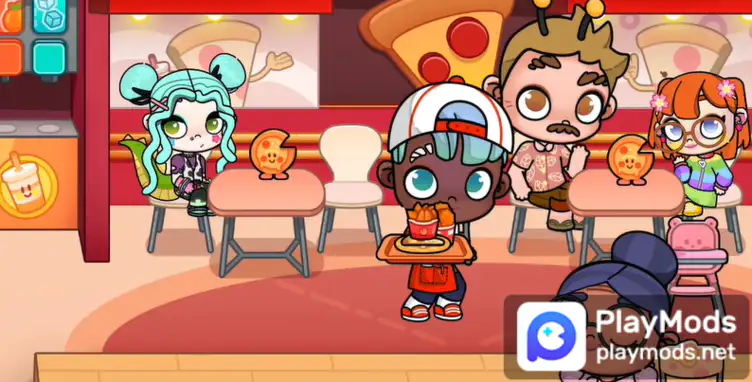 Avatar World APK v1.21 Features
1. Brand new kawaii avatar maker, including a variety of accessories
2. Copy or recreate your favorite anime characters
3. Decorate your room with tons of different items and make your room design dreams come true
4. Massive and lovely personalized faces, hairstyles and expressions, with different details, allowing you to create unique cartoon expressions
5. Use different shapes of eyebrows, eyes and mouth to express various emotions of your avatar
6. A variety of accessories matching: masks, hats, glasses, hairpins, clothes, headgear, wings, horns, tails, etc.
If you like this game, you can also try the two games I recommend below.
Avatar Maker Dress up for kids APK
Search playmods for more mod games: www.playmods.net