Avatar World: City Life is a brand-new educational game. The game has also been updated with a brand-new ice cream parlor for players!
How to Download the Latest Version of Avatar World: City Life 1.36 Mod APK
Click on the link to download the latest version of the game: Avatar World: City Life 1.36 Mod APK Download
Avatar World: City Life 1.36 Update Ice Cream Shop
Discover the new Ice Cream Shop level! Create unique ice cream flavors with the ice cream machine, serve delighted customers, and unlock exciting ingredients and decorations. Plus, explore the caring role of a doctor at the Doctor's Office level. Conduct check-ups, diagnose ailments, and visit the pharmacy shop to buy medications. Update now for a taste of frozen fun and compassionate care!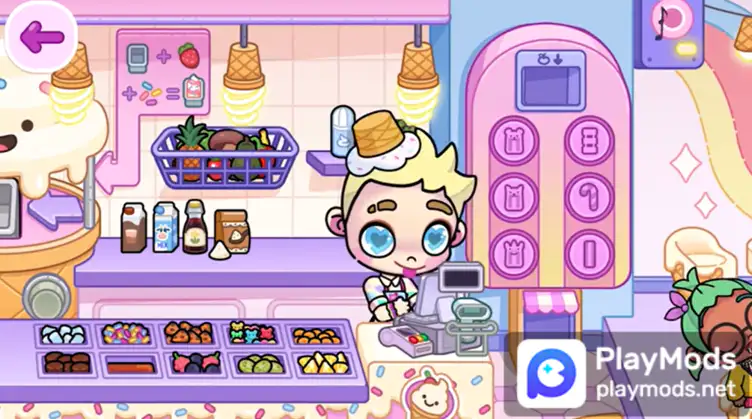 If you like this game, then don't miss the following two games of the same series!
Avatar Maker Dress up for kids APK Download
Avatar Maker Dress up for kids Mod APK Download
Search playmods for more mod games: www.playmods.net