Today Yoya Busy Life World updated the latest version of v2.12. If you don't know the contents of this update, please continue reading this article!
Update Contents
1. New free emotes and actions.
2. Free Christmas-themed set.
3. The super-large Times Square is equipped with multi-functional spaces: a bank, gym, office, restaurant, and rooftop cafe.
If you haven't downloaded the latest version of this game, you can click the latest version download link provided by PlayMods to download: Yoya Busy Life World Mod Apk v2.12 (Mod Menu). Next, I will explain all the updated content of this time in detail.
Cracked Contents
1. All paid content can be played
2. No ads
3. Speed up the game
Yoya Busy Life World Mod Apk v2.12 New Locations
The biggest highlight of this update is undoubtedly this oversized Times Square. There are a bank, gym, office, restaurant, and a rooftop cafe for players to explore at will to create interesting stories.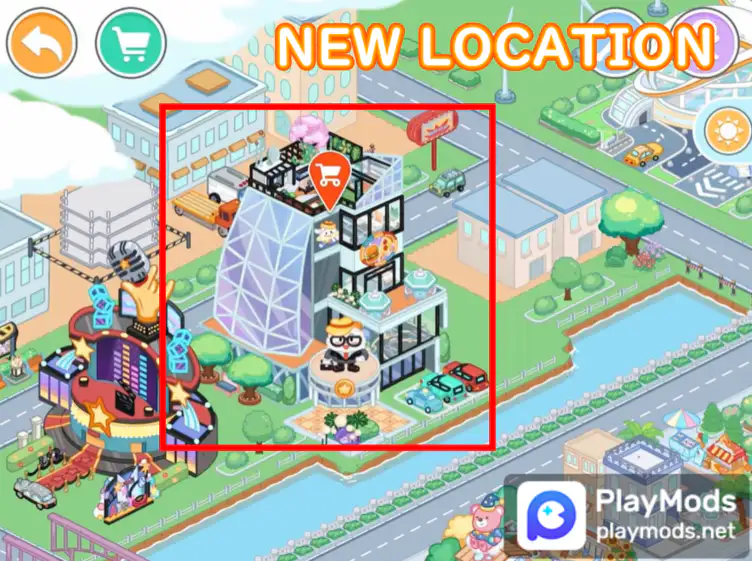 On the first floor, you can see the bank in Times Square, which has self-service teller machines, robots, human service desks, a VIP room, and a safe!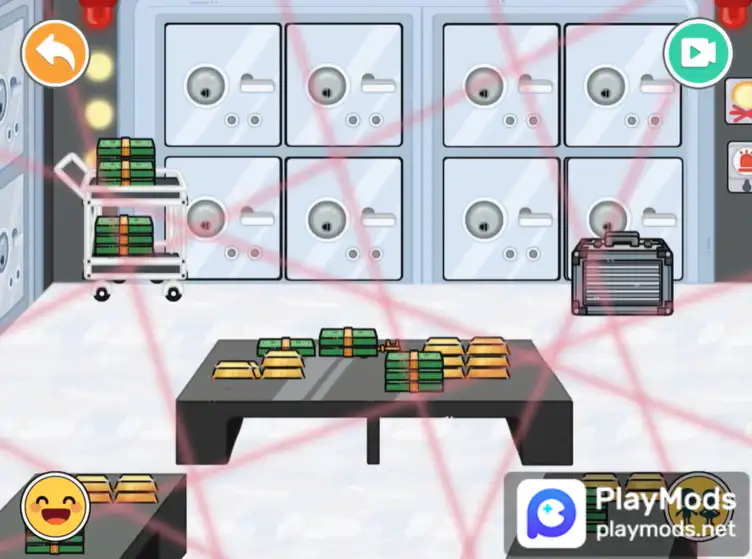 The second floor is the gym. The gym is equipped with many sports facilities, bathrooms, and saunas for players. There is also a yoga room in the gym, and you can even try aerial yoga here!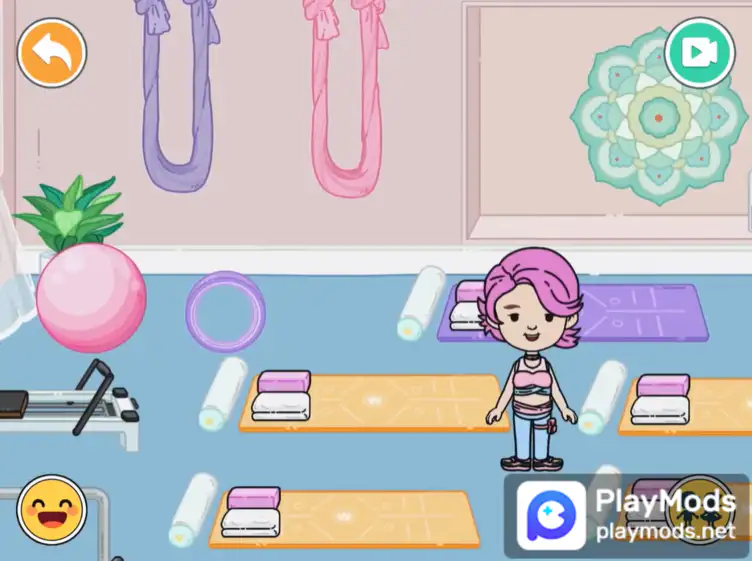 The third floor is dedicated to eating, where there are restaurants, coffee, pizza, and tacos to enjoy.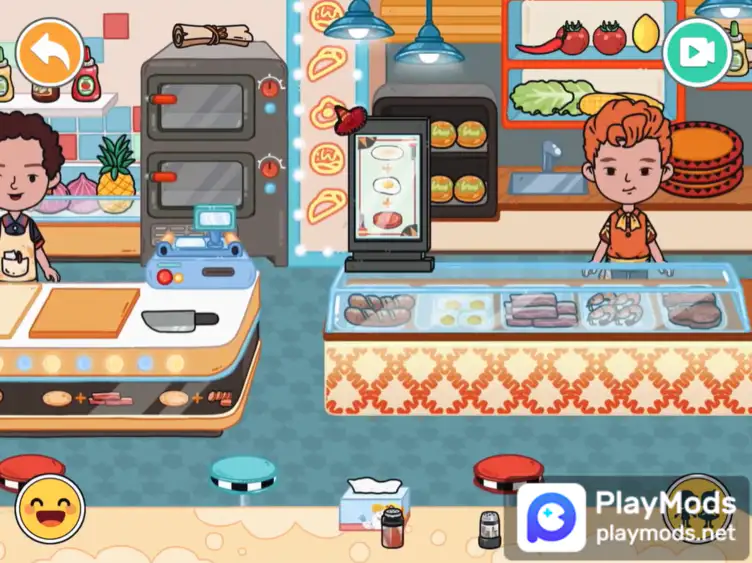 The fourth floor is a comfortable office, where you can even find a lot of content that has been updated so far. This may be an easter egg of this update!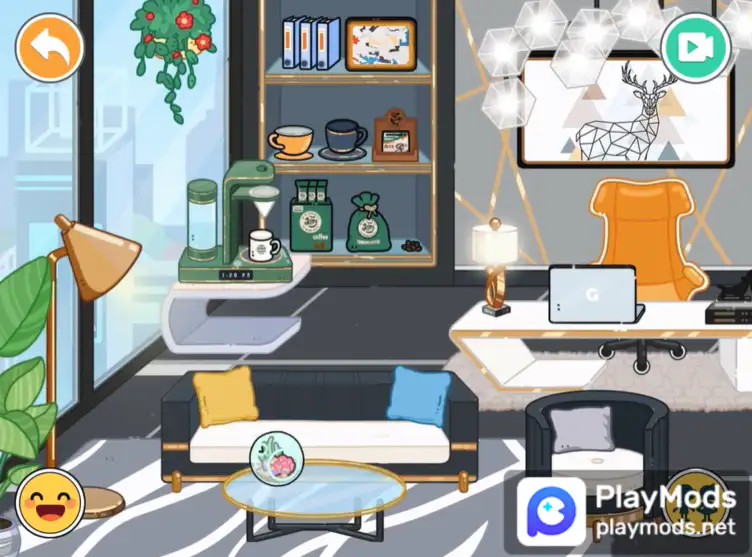 We ended up on the top floor, which is a very cozy rooftop cafe. Of course, it's not just a rooftop cafe, players can also find a tennis court on the far left!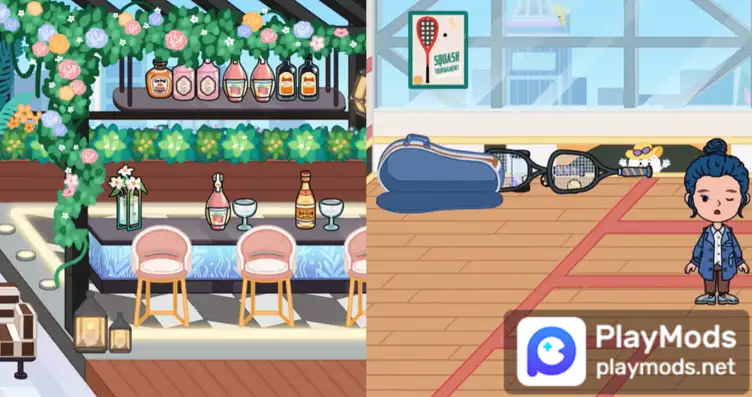 Yoya Busy Life World Mod Apk v2.12 New Clothes
Players can see the new clothes of this update in the place where the appearance is changed, some of which are free Christmas-themed suits.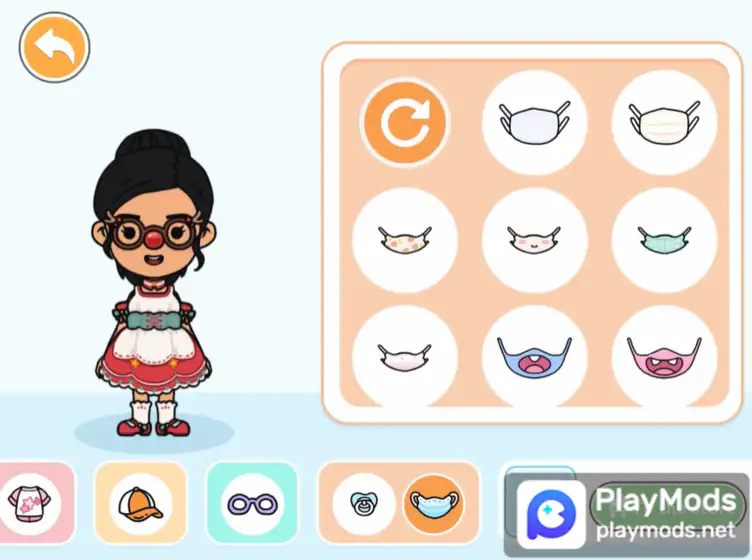 Players can also enjoy new emotes and motions for free this time.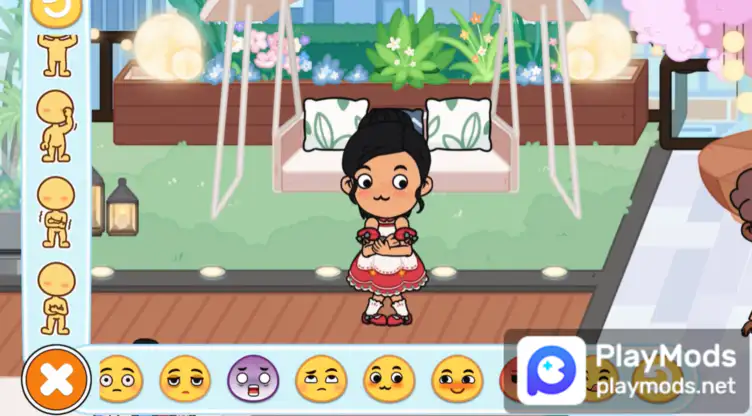 Search playmods for more mod games: www.playmods.net