Game Introduction
Truckers of Europe 3 Mod Apk v0.33.4 (Mods inside) is a mobile game that simulates driving a truck in European cities. Players need to transport numerous goods to various countries such as the Netherlands, Poland, Germany, and Italy. There are many types of truck heads to choose from in the game, and players can experience different models. At the beginning of the game, players have no money to buy trucks, so they can only make money by constantly pulling goods for others. If you have enough money, you can buy a truck and DIY it yourself. There is beautiful European scenery in the game, and you can enjoy the scenery along the way on the way to delivery. The simulated weather system brings more difficult challenges, and completing tasks can also unlock more achievements.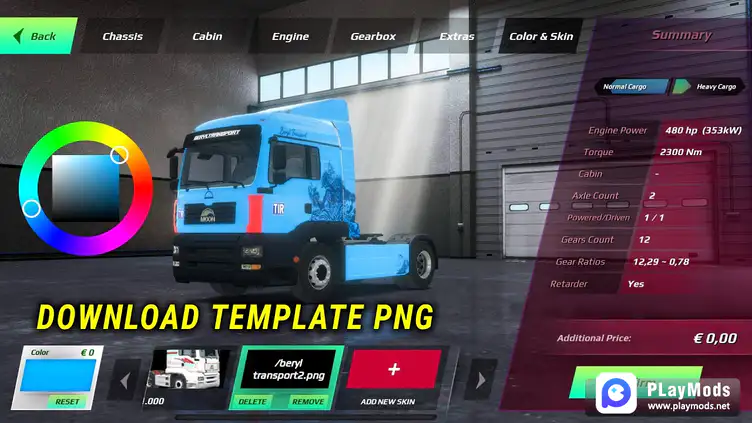 1. High-definition realistic virtual environment, feel all kinds of beautiful scenery while driving.
2. Learn different driving methods: how to make good turns, and drive in a straight line.
3. Unlock new maps and open up new driving environments.
4. More new elements can be unlocked for the truck through the money earned in the game.
5. Players can customize vehicle skins. Players only need to save their favorite pictures in the game to replace them with vehicle skins.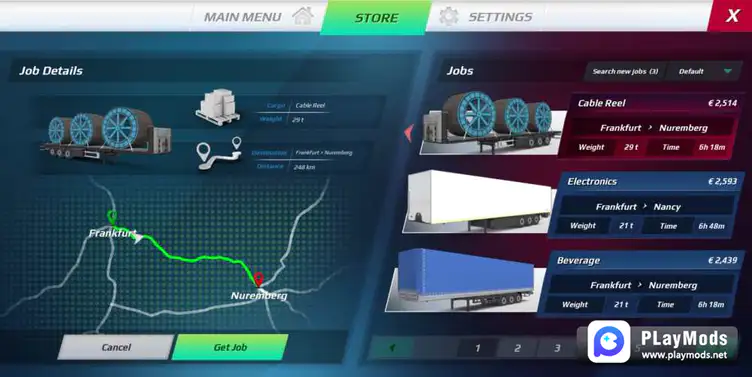 1. More than 20 realistic cities.
2. Each mission will let the player go to some places to complete some missions, and earn money by completing these missions.
3. There are many realistic factors in the game: fuel tanks and the amount of damage to vehicles and trailers.
4. There are rain and snow simulations, which test the player's driving skills.
5. After completing the delivery of the goods, players can also run their own companies.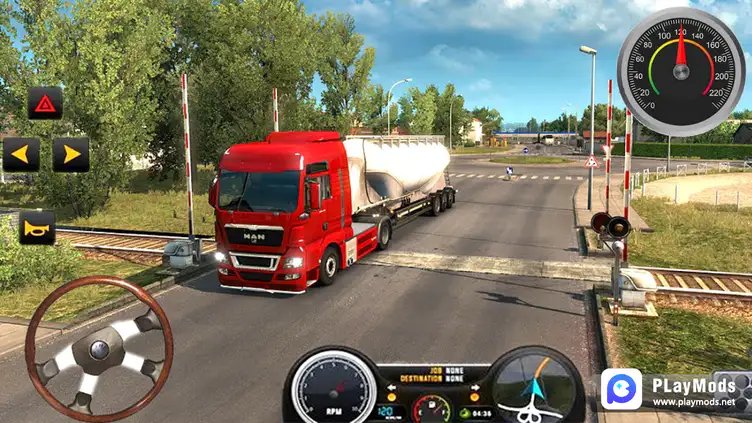 MOD Info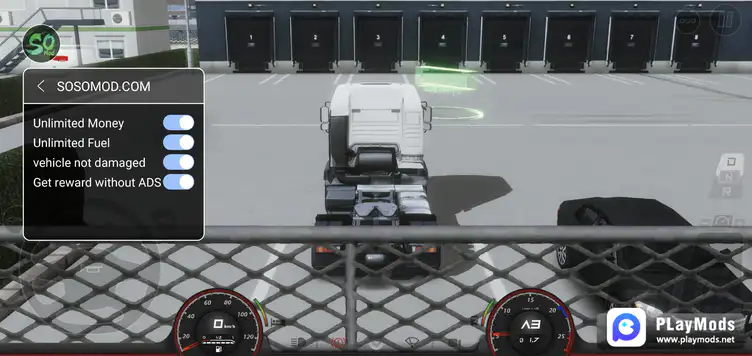 1. No ads, endless currency, lots of fuel, level 100.
2. Truckers of Europe 3 Mod Apk Skin loading steps
(1) New car use: After the module is enabled, enter the game and click the garage in the upper right corner to enter → click "Customize" → "Color&Skin" → + "Add New Skin" below
(2) Existing vehicles: After the mod is enabled, enter the game and click "DRIVE" → Pause in the upper right corner → "Trucks" → "Configure" → "Color&Skin" → + "Add New Skin" below
More games can be downloaded at Playmods: www.playmods.net