Tower of Fantasy Mod Apk
Tower of Fantasy Mod Apk is an open-world anime-style adventure RPG operated by Tencent's overseas game company Level Infinite. The game integrates elements such as character building, multi-scene interactive puzzle solving, and sci-fi art style. Players can explore and fight freely.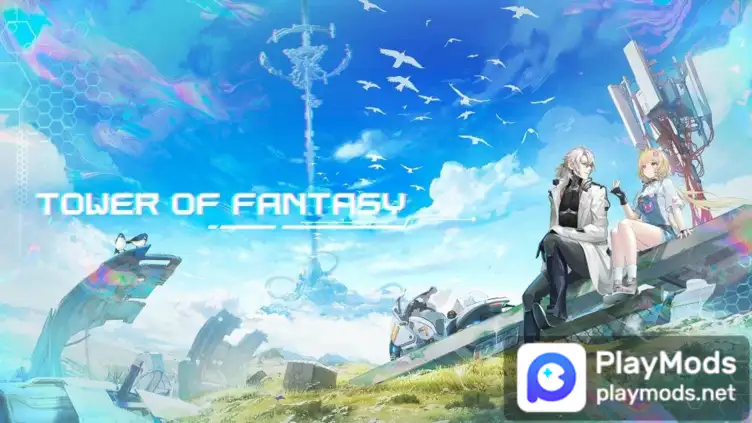 Tower of Fantasy Official Launch Trailer
Genshin Impact Mod Apk
Genshin Impact Mod Apk is a brand-new adventure RPG developed by miHoYo Technology. Players will explore a world called Teyvat Continent in the game. In this world, players can explore seven countries, meet companions with different personalities and unique abilities, and fight against powerful enemies with them. Players can also do whatever they want in the game without a destination, and explore the world freely.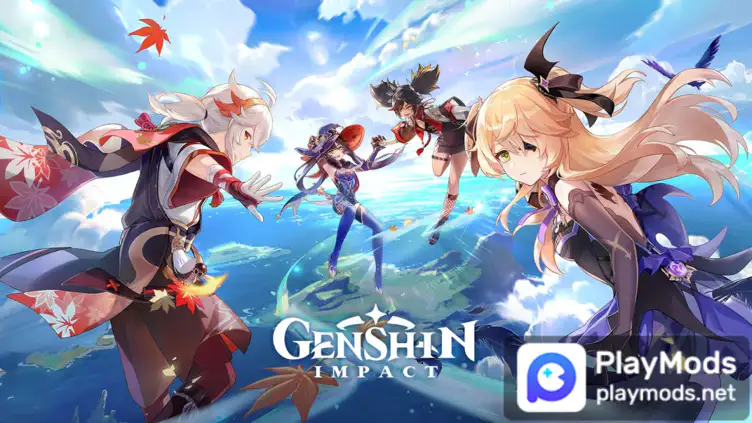 What are the differences between Tower of Fantasy and Genshin Impact
1. Let's start with perhaps the most obvious difference between the game that sets the two apart completely and doesn't even let them fit in the same category. The two falls on their platforms being an RPG and an MMORPG. Genshin Impact is a single-player action RPG, whereby players will be able to explore the open world and be influenced by the different story quests and NPC dialogues but will stay in their world. RPGs are not multiplayer and should not be considered as such. On the other hand, Tower of Fantasy is quite obviously an MMORPG, which should be the biggest telltale sign that it falls into a completely different genre. It is obvious whenever the player first loads into a server and notices the server load or limit, as well as other players in their world.
2. The next biggest difference in Tower of Fantasy vs Genshin Impact is the character customization offered to the players. Both are not similar at all, and they are on completely different spectrums. The customization features that are offered range from outfit changes, color changes, hair color, eye color, and hairstyles to nitpicking and being able to personalize the body physique, the shape of your eyes, the shape of your face, height changes, and a ton of other options. Players have gone as far as to make famous anime characters in-game.
3. The next discussion will include the potential combat system featured in both gacha games for players. Upon entering the game first, players who have only been playing Genshin Impact will become quite overwhelmed with the number of combat abilities offered in Tower of Fantasy. Genshin Impact Mod Apk has a simple combat system, which grants players options to range from five basic attacks, each displaying a different attack animation. With that, it also comes with charge attacks which are done by holding down the attack button. A plunging attack from a certain height can also deal damage.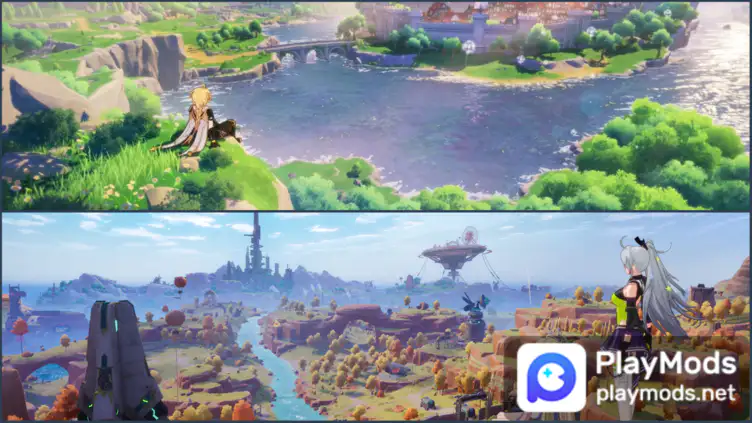 4. Another major game difference for long-time Genshin players that they will experience once they enter the world of Tower of Fantasy is the sheer amount of Co-Op activities that players can participate in.
5. The truth is that Genshin is primarily a single-player, with the quests, events, and even limited-time events primarily single-player. A few exceptions, such as artifact, boss, and talent book domains, can be done as a Co-Op. With Tower of Fantasy, players get complete freedom, considering they will be spawned in an already multiplayer-shared world. Players in Tower of Fantasy Mod Apk can go boss hunting, go into dungeons and ruins, and have the freedom to create their crew or guild and complete daily and weekly tasks to achieve a goal. All in all, Tower of Fantasy is a lot more multiplayer friendly and is heaven who wants to play with multiple friends on a call with there also being a world chat with a voice message option.
Below is a video comparing the two games. If you want to know the differences between the two games more intuitively, you can click the video below.
If you want to know more about Genshin Impact, you can read the article below.
Genshin Impact Mod Apk Redeem Codes & Download
Playmods has also prepared many game articles for you: www.playmods.net