T3 Arena Early Access - Official Trailer
Game Introduction
T3 Arena is an MMORPG multiplayer shooter game developed by XD Entertainment, the maker of Flash Party. The game provides players with multiple heroes with individual abilities. Players must equip themselves to join the battle. The developers of T3 Arena have released a lot of free codes for players to redeem and earn rewards. In T3 Arena, players will participate in 3v3 battles, each lasting 3 minutes. There are also multiple game modes, such as team deathmatch, where players must collectively get 20 kills before the other team wins. There's also a free mode, where the first player to hit 12 kills wins and many more different modes.
iOS version is planned to be launched soon. T3 Arena won't be available for download on Google Play, so if you're confused about where to get it, don't worry, Playmods has a download link for players: T3 Arena Mod Apk v1.29.1205259
There are 17 heroes in T3 Arena for players to choose from. When you start the game, players will only have one hero, but you will gain more as you progress, accumulate trophies, and unlock rewards. Each hero has different weapons, attributes, and active, passive, and ultimate abilities. So it becomes very difficult to decide which heroes are the best. We have divided the list of T3 arena tiers into S, A, B, and C tiers. S-rank heroes are the best option, and you should try to pick them, while C-rank heroes should be avoided. More heroes will be added in the future and changes will be made to make some heroes better and vice versa. But don't worry. We will continue to update this post to keep this rating list accurate.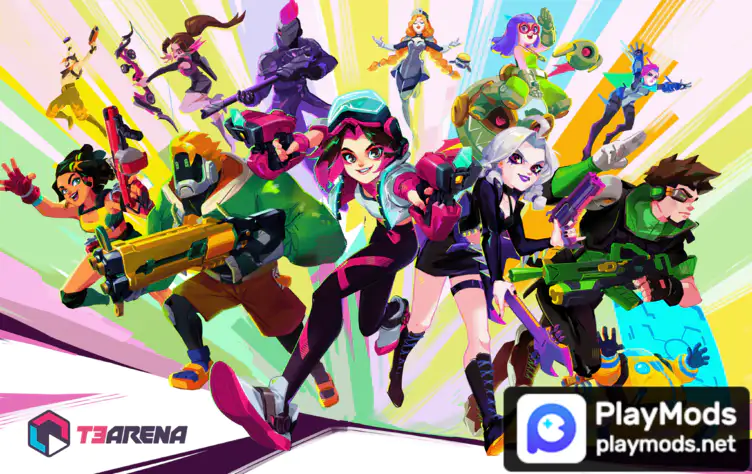 Best Heroes
Tier S: Iris, Gloria, Diggy, Victor, Labula, and Fort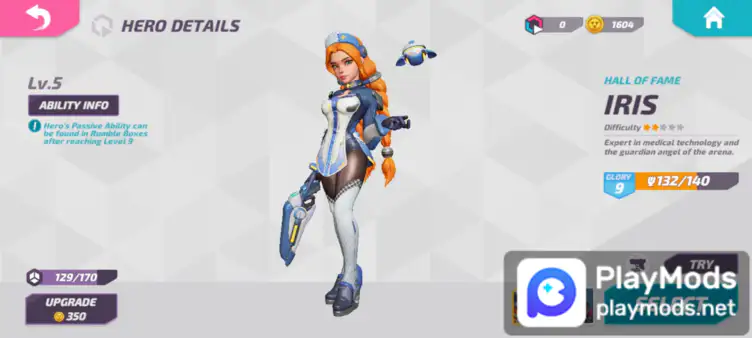 Iris, Victor, and Labula are undoubtedly the strongest heroes in T3 Arena. You might be shocked to see Iris at No. 1 because she's more of a support hero. But trust us, in the right hands, Iris is unmatched. Whether it's Crystal Assault or FFA, Iris excels because of her abilities. Her active skills continue to heal her and her allies, making it difficult for enemies to defeat your team. Victor, on the other hand, is a perfect choice for anyone who likes to be aggressive. His default level is 5500 HP and 3500 shields. Victor is very good in close combat. He also can stun enemies for a few seconds.
Tier A: Cristina, Hua Ling, Shell, Mark, Skadi, Ossas, and Judex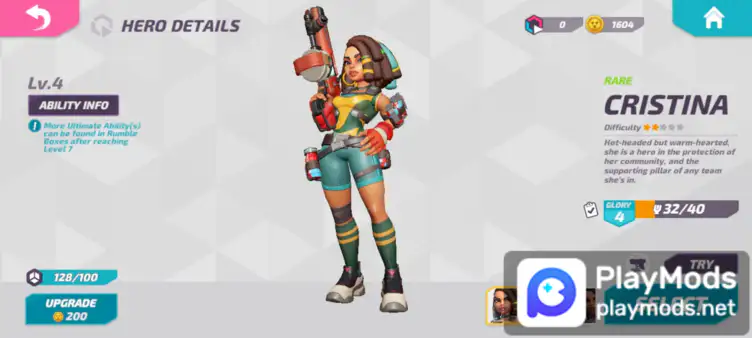 Cristina is a simple hero with simple abilities and controls. She's the perfect hero for anyone who likes passive play. She is the perfect hero for your playstyle if you want to spend time, cover, and fight. Her active ability allows you to place sticky bombs and place them around corners to damage enemies when they get close to it. You can place up to 3 sticky bombs in the same place, which means most enemy heroes will simply die if they walk around the area with the bombs. Gives you an easy kill. You can also place these sticky bombs on one side of the map and attack enemies on the other. If an enemy tries to approach the area where the sticky bomb is placed, you'll know when the stick bomb will explode when you get a marker on the screen. Cristian's ultimate ability is also insane, it can instantly kill an entire enemy team if they land within range of a mine. However, it takes a few seconds before the mine starts to explode.
Tier B: Johnny Jet, Skadi, Ruby, and Hunter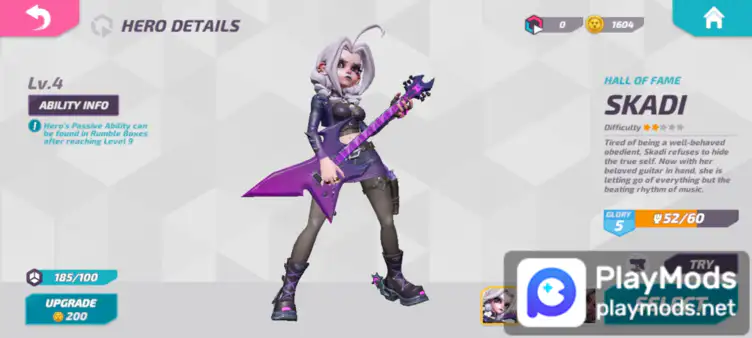 Skadi is the hero you unlock when you start playing T3 Arena. For starters, she's a decent hero. She is easy to use and learn. If you're a casual player and use the autofire option, the Saudi is a good choice. Her primary weapon, the Kraken Heavy Pistol, works well with the auto-fire option, and her skills are easy to use. When playing Skadi, you can take an aggressive call and then use your active ability to get out of combat. Also, don't forget that Skadi's ultimate can go through walls. Gloria is somewhat similar to Skadi. Again, she's a great beginner hero. However, she is more versatile than Skadi as she has different weapons to deal with long-range and short-range targets. If you have played many shooters in the past like PUBG Mobile Mod Apk, you will love Gloria because the mechanics of this hero are somewhat similar.
Tier C: Aleta, Kazama, and Jabali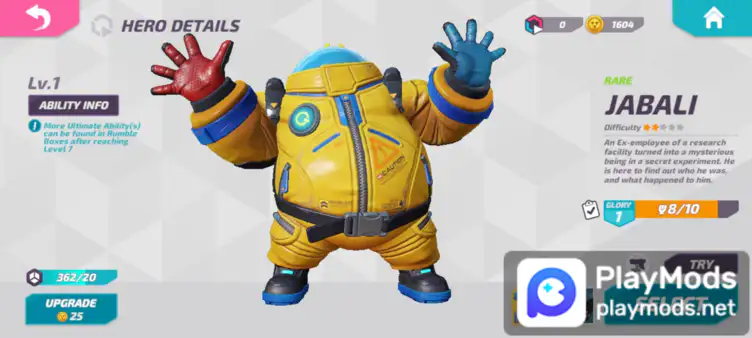 It's best to avoid picking heroes mentioned in Tier C unless you want to have some fun. While these heroes can do well in certain situations, such as Jabali who excels in close-quarters combat, overall these heroes are weak. For example, Jabali's active ability lets you create an energy barrier to block damage, but T3 Arena is a fast-paced shooter where three heroes will shoot you from three directions within a second. It doesn't make sense to protect the bullet from one side. Also, you cannot shoot while Energy Barrier is in effect. Its ultimate is great for killing low HP enemies, but what if your opponent has a hero like Victor on your team? You hardly affect his HP.
Gift Codes
Currently, there are no valid codes that can be redeemed. sorry. If there is a new one, I will provide it to you as soon as possible.T3 Arena gift codes are not permanent. They can be redeemed for a limited time, and once they expire, you will no longer receive the reward. Below is an expired gift code.
THERAMPAGE23 — Rumble Box
T3DABEST2 — Rewards
T3YT100K — Rewards
Getselfroles1 — 20 T-Coins
How to Redeem Gift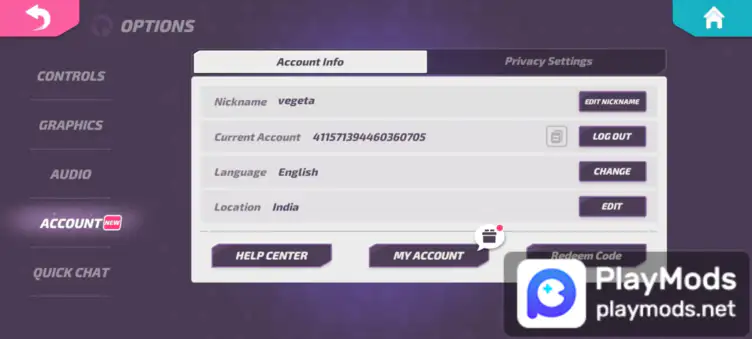 1. Open the game.
2. Click the Menu button.
3. Click the Options button.
4. Select the Accounts tab.
5. Click the "Redeem Code" button.
6. Enter the code.
7. Click the "Confirm" button.
How to Get Free T3 Arena Codes
The release of the T3 Arena code is very random. These codes can be redeemed for free rewards such as T-Coins, T-Gems, Power Cores, Glory Points, Giveaways, Pass Skins, and Rumble Boxes. Please keep an eye on Playmods as I'll update the latest articles as I release the latest code.
More latest games can be found at Playmods: www.playmods.net