Survivalcraft 2 Mod APK is a 3D sandbox game similar to Minecraft. PlayMods has prepared rich mods for this game for players, come and download to experience them!
How to Download Survivalcraft Mod APK
Click the link to quickly download a large number of mods for this game: Survivalcraft 2.3 Mod APK
Survivalcraft background
You are stranded on the shores of an infinite blocky world. Explore, mine resources, craft tools and weapons, craft traps and grow plants. Tailor clothes and hunt over 30 real-world animals for food and resources. Build a shelter to survive the cold nights and share your world online.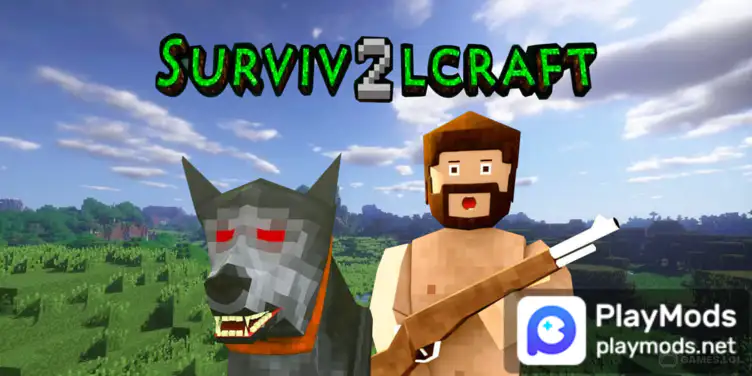 How to Play Survivalcraft Mod APK
1. Ride a horse, camel or donkey and herd cattle to protect them from predators.
2. Blast rocks with dynamite.
3. Build complex electronic devices.
4. Craft custom furniture.
5. Make pictures.
6. Build moving machines using pistons.
7. Plant crops and trees.
8. Craft and combine 40 different pieces of clothing to protect yourself from attacks and weather, or to look smarter.
9. Play with up to 3 friends using a split screen.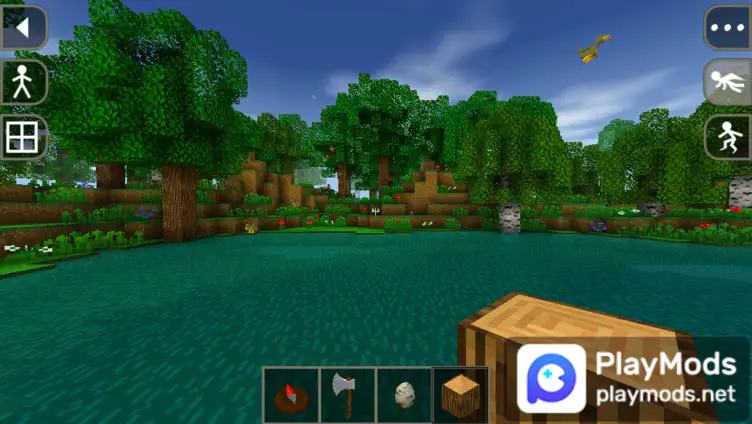 Survivalcraft 2.3 Features
1. Compressed terrain file format, world file size reduced by up to 100 times
2. Added stone signs, which will drop experience and diamonds when mining
3. Motion detector detects moving blocks, pickables, projectiles
4. Added a simpler survival mode, which is the new default mode
5. Added pigeons
6. Added sparrow
7. Optimized to reduce stuttering caused by GC pressure
8. Use 3D squeeze blocks when holding flat items
9. Crouching allows the player to climb into a 1-block high space
10. Switch and button blocks are editable (adjust generated voltage)
11. Proper font kerning for better-looking text
12. Increase the number of crafted gunpowder, bullets and bombs
Next, I will introduce several popular mods for players.
Guns Mod
After using the mod, you can view it in the world weapon category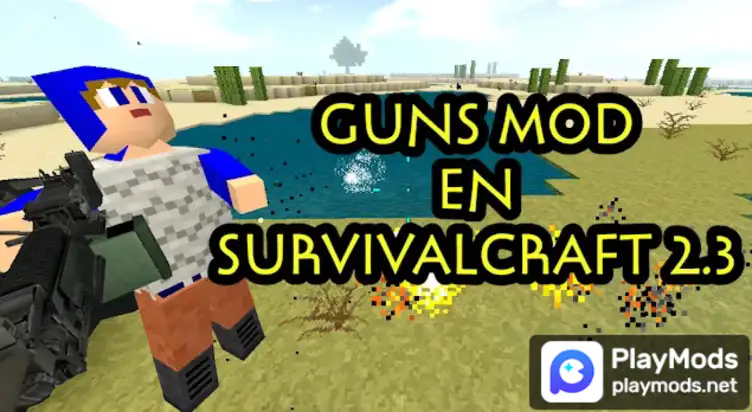 999 damage per punch Mod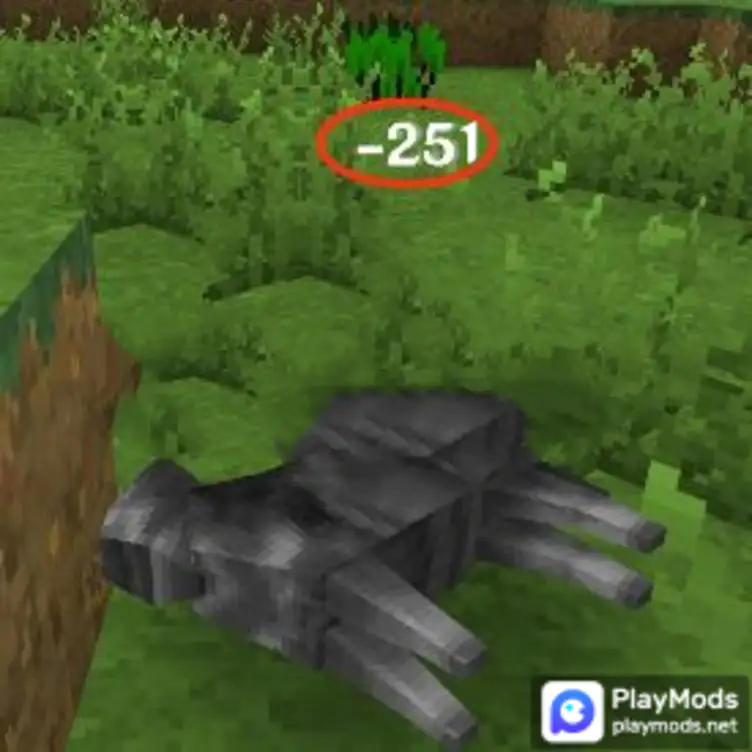 Mutation-doomsday Mod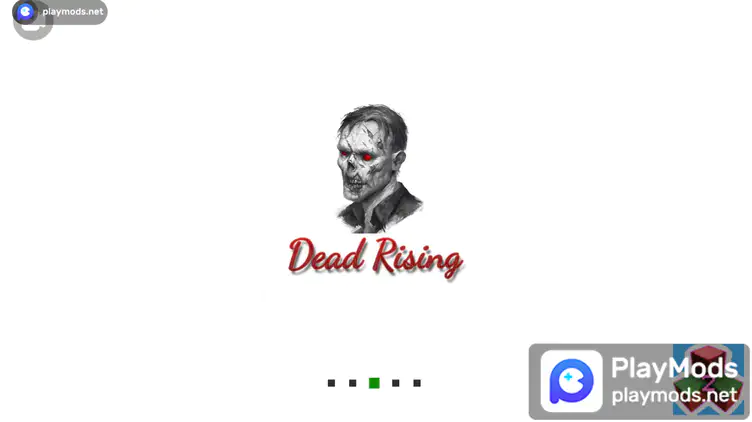 If you like this game then you can also try Minecraft Mod APK
Search playmods for more mod games: www.playmods.net