Do you want to enjoy the thrilling toy factory adventure? Want to start an escape that tests your observation and intelligence amid the terrifying footsteps of Mummy Long Legs? Then come to play Poppy playtime. At present, the game has released three chapters, and its popularity has been high. Now, I will provide you with a guide to clear the second chapter of Poppy's game time.
Download address: Poppy's Game Time Chapter 2 Mod Apk
After the game is downloaded and installed, let's follow the teaching of YOU TUBE, and take a look at how the master to play through Poppy playtime chapter 2.

In the toy factory, there is the deep corridor full of graffiti, empty room, sundries scattered all over the place... Although everything here takes the bright colors that children like, at this moment, we only feel terrified here.
In the vedio,we open the door, press the button and remove the heavy object with GrabPack, also use it as a rope... After a series of operations, we entered one new room after another, and opened various ventilation ducts, power distribution rooms and other mysterious places. Then there are constantly strange toys appearing. Although the place has long been empty, all the remaining relics still record the history of the past. What on earth happened ten years ago?
With the appearance of long-legged mummies and dolls, the game leads us all the way to the depths of the toy factory.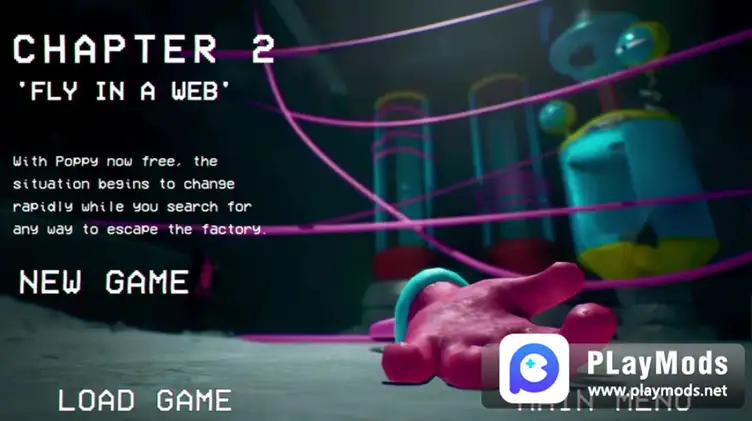 Tips:

The biggest characterastic of Poppy playtime gameplay is that it adds the setting of the GrabPack prop. You'll use the arms to solve puzzles throughout the game, so it's important to know how to use them.
Here's a brief introduction to GrabPack: GrabPack is a wearable backpack that connects 2 artificial hands together through steel wires. With this handy, advanced tool, the protagonist can do many things that the human body cannot do. GrabPack has these features:
1.Grab and move heavy objects
2. Able to touch objects at a distance, grab and pick things up. Including touching, picking up, and grasping high objects.
3. You can repair the circuit with a manipulator because the wire connected by hand is easy to conduct electricity. But there are wire length limitations.
In the process of solving puzzles, you need to learn more information, so understanding the use and functions of tapes and tape players is also an essential homework before the game. The tape is the only tool Playtime provides information to the player, and the player can learn more about the factory by putting the tape into the recorder. PS: The color of each tape is different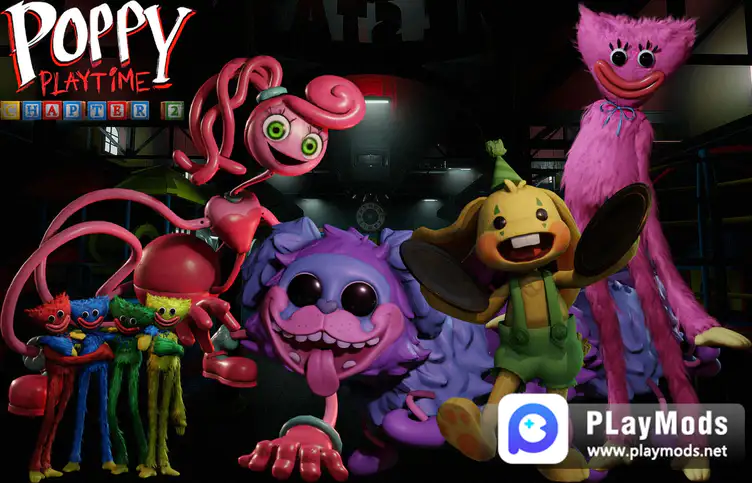 More details are in www.playmods.net