Do you want to have a farm of your own? You will decorate it and plant vegetables, fruits and fungi in the fertile fields. There is such a game, which is different from the general farm games which contain more simulation elements, but pays more attention to the planning and aesthetics of the entire farm. This game is My Dear Farm MOD APK.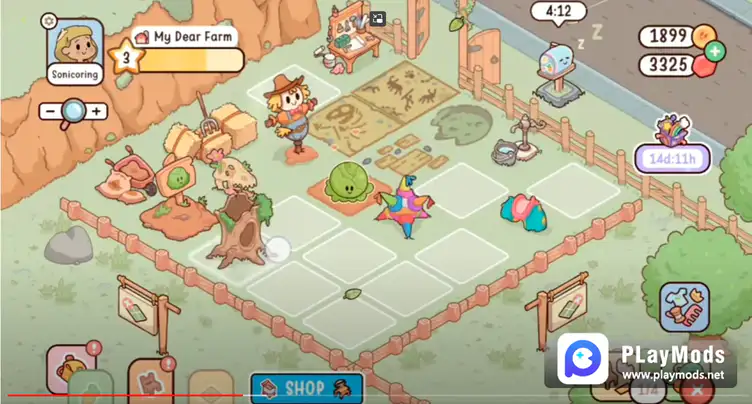 How To Play My Dear Farm MOD APK
Features of My Dear Farm MOD APK
Unlimited money
This more casual farming sim was meant to be a game that could cost you a lot of cash. However, since we provide you with a cracked version, you will have unlimited money from the beginning of the game, which means that you can buy game props such as crop seeds, decorations, etc. in the shop at will. In this game, richness will enrich your gaming experience without distractions and limitations.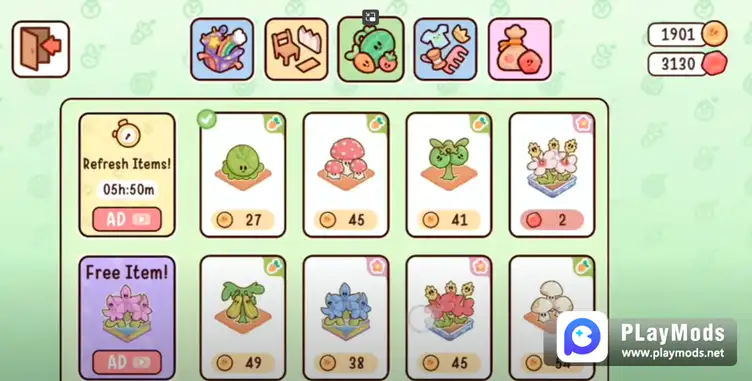 Custom character image
In My Dear Farm MOD APK, you can also customize the character's image, choose a hairstyle, hair color for him or her to create a stylish farmer image.
Super cute style
One of the biggest features of My Dear Farm MOD APK is its unique style of graphics, this minimalism, cartoon style has a very strong aesthetic effect, giving the game a kind of artistry. And players can freely use the decorations and various crops in the game to create a unique farm, this openness and creativity make this game more attractive.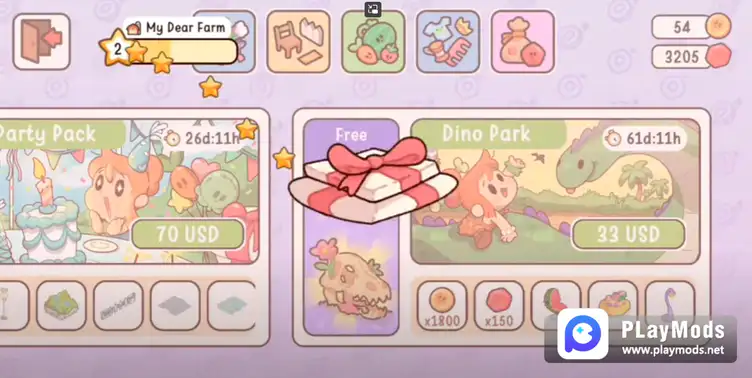 Joy of harvest
Don't forget you're playing a farm game where you can harvest the plants you've sown. These plants are not only a landscape on your farm, they can also bring you wealth with the fruits and flowers and leaves they produce.
There is a similar game that we also want to recommend to you, and it is the classic farm simulation game Hay Day Mod Apk.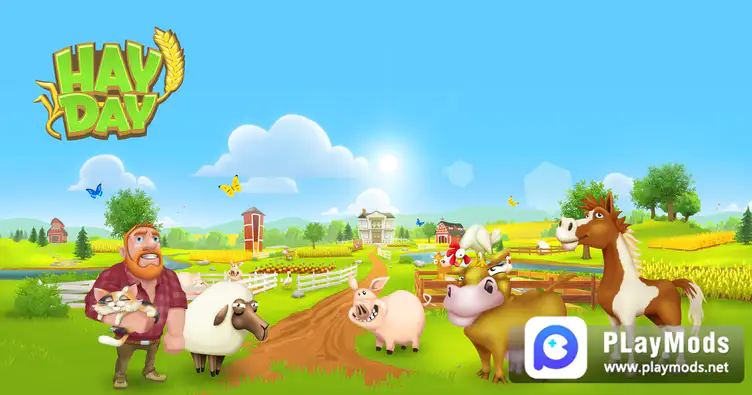 More details are in www.playmods.net