Still looking for fun mods for Minecraft? Today PlayMods updated the latest version of Minecraft Mod Apk v1.19.60.24 for players. Players can download this latest version to experience a total of more than 160 mods. Next, I will introduce some of the popular mods for you.
1. No Ads
2. It comes with a large number of modules such as maps, character skins, resource packs, and behavior packs. *Click the PM floating window to download and use
3. No qualification verification is required
4. Download various built-in modules for free
Naruto Mod
Naruto Mod adds various features to Minecraft such as items, mobs, weapons, new animations, and chakras.
Naruto Mod Features

1. New Naruto items
2. New Naruto mobs
3. Naruto's Jutsu and other abilities
4. New player animation
5. Chakra system
Terraria Mods
The Terraria Mod adds many Terrarias features: fight the Eye of Cthulhu, mine rare ores, explore dangerous Crimson biomes, and more.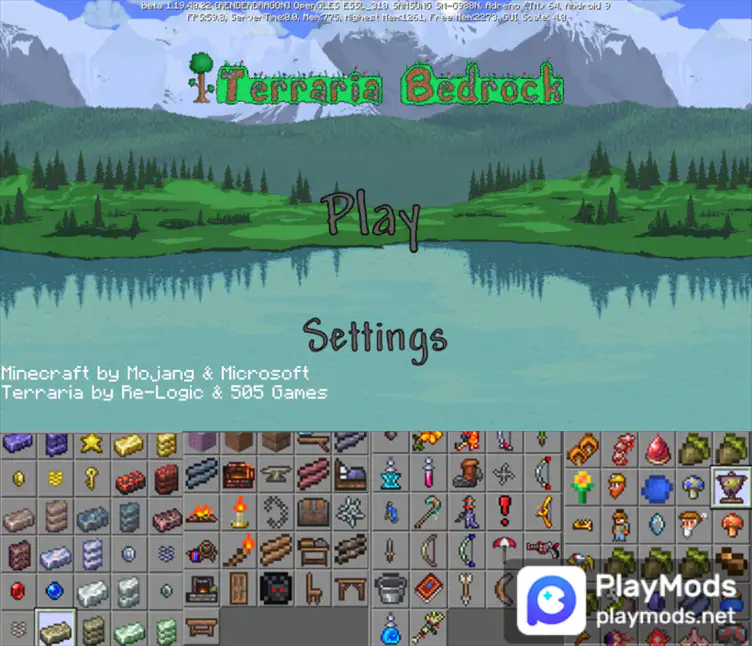 Poppy Playtime Mod
This mod is a mod of Poppy Playtime Mod Apk. Poppy Playtime Map is based on the horror and puzzle game of the same name. Now you can try the game directly in Minecraft. This build contains many locations. Players can play two classic games at the same time. The maps for this mod are multiplayer maps with support for grab pack and in-game sound effects.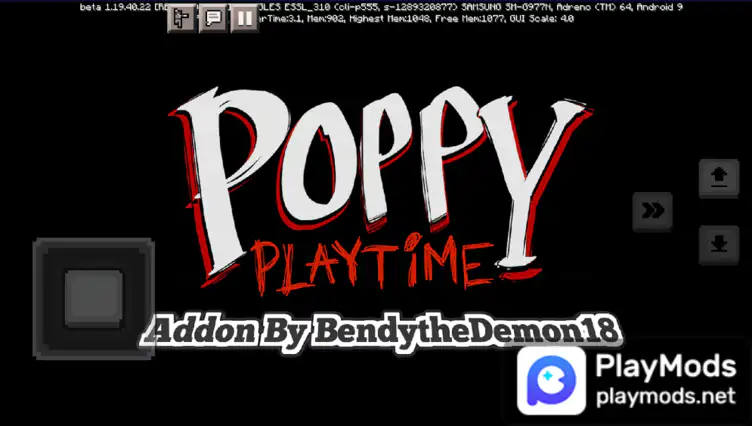 Pokémon Mods
This mod adds many aspects of Pokémon to Minecraft, including Pokémon themselves, combat, trading, and breeding. The mod also includes a variety of new items, including important items like Pokémon Balls, new resources like Bauxite and Apricots, and new decorative blocks like Chairs and Clocks. This mod tries to get as close as possible to the game mechanics of Pokémon Mod Apk.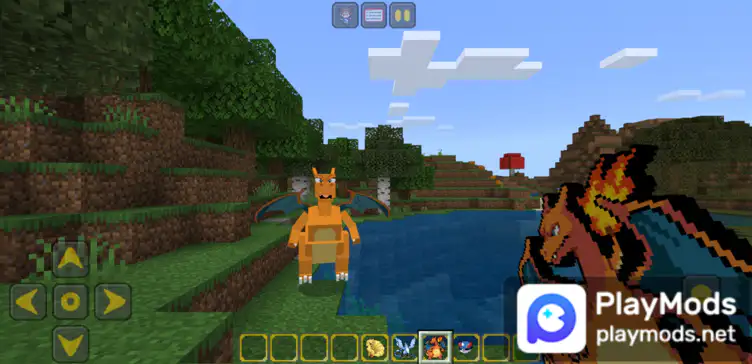 Search playmods for more mod games: www.playmods.net