Minecraft is a sandbox game well-known in the world game circle. Its open and creative gameplay is charmful, attracting a large number of talented players to develop and transform it. Minecraft God Mode Mod Apk with immortal characters is such a modified game.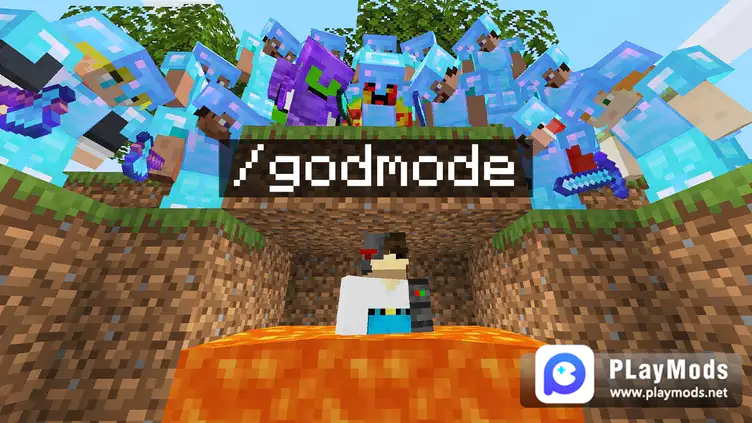 Generally speaking, Minecraft can be divided into survival mode, creative mode, adventure mode and extreme mode. In addition to the creative mode without HP bar and hunger value, in other modes, you have to eating in time to avoid hunger struggling to survive. Minecraft God Mode is an invincible mode that you will never die because of being hurt or having no food.
With this invincible mode, you can take on adventures and challenge maps developed by other players without fear of death.
The following video will take you to experience the effects of Minecraft God Mode. The YouTuber was hunted by a large group of peoples, but he secretly used the God Mode, so he was unscathed.
More details are in www.playmods.net