Rookie tycoon is a fun challenge in Roblox Mod Apk(download). Today editor DIO will share you the tutorial.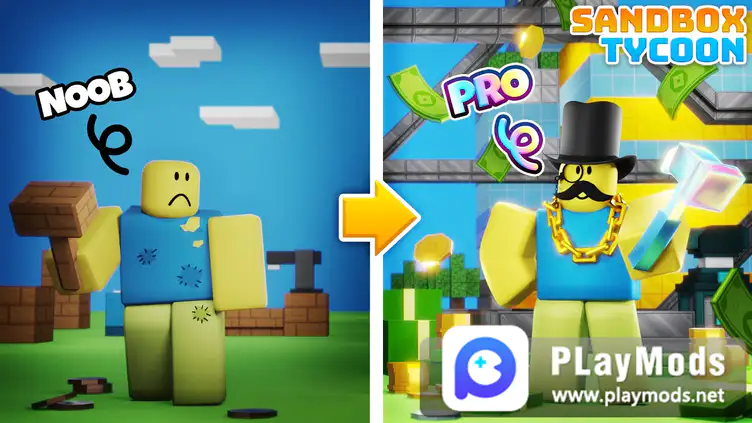 After entering the challenge, you need to pass the gate, and then get your own factory, which will be marked with the player's nickname.
After obtaining the factory, you can purchase machines in the factory to make profits. The first machine is free, and you can start making profits after installing the machine.
There is a price tag on the back of each machine, which must be purchased in full with cash in-game.
With the machine, there is income. The huge display shows the amount. When the money to buy the machine is not enough, you need to step on the green square under the display, so that the amount on the display will be cleared, and the money in it will be transferred out, so that you can take the money to buy a new machine.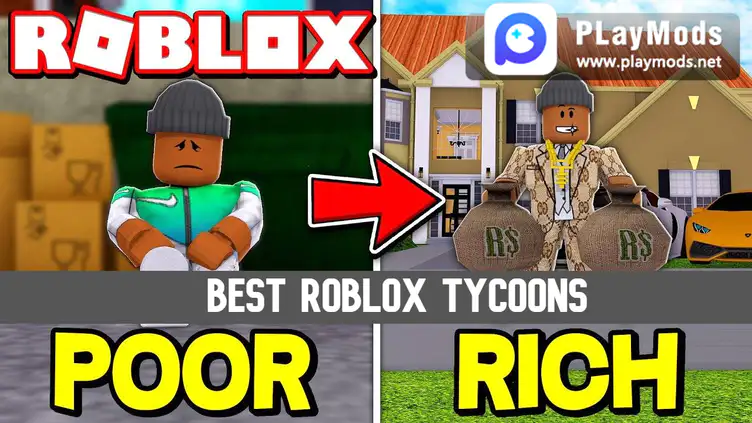 Next, we can purchase new machinery and equipment while making a profit, so that the first floor will be completed quickly.
After the first floor is built, the same method can be used to build higher floors.
In addition to building factories yourself, this challenge can also attack others. The tools below the screen can be selected to attack others.
Correspondingly, the opponent will also counterattack. When attacking, the upper right corner of the screen will display the blood volume.
The vehicle has a small motorcycle, which can greatly increase the movement speed.
Players can add different weapons and vehicles to the prop library by clicking on the three small squares at the bottom of the screen.
For more information, please check playmods.net