Lost Light Mod Apk is a team-based survival shooting game where teammates work together to collect loots,eluminate enemies and procede theire actions. There are many ways to achieve game missions, and players can flexibly formulate strategies and take methods to complete the missions.
There is a powerful and suitable weapon that will make you invincible on the battlefield. So how to find the best weapons in Lost Light official? This is relative, first of all, you need to determine what you want to achieve: whether you want to kill enemies at close range or sniper assassination from a long distance, and then find the best weapon based on these. At present, Lost Light official subdivides the weapons in the game into several categories, which we will discuss in detail below.
Fast reload time
Since there are many occasions on the battlefield that require the player's quick reflexes and multiple shots, the reload speed of the weapon should be relatively fast. The ideal weapon should have extremely short reload times.
Shooting accuracy
To ensure accurate shooting, you can choose a weapon of the suitable caliber. The weapon can be fitted with multiple components specifically designed to improve its accuracy.
Weapon weight
The weight of a weapon can also sometimes have an impact on accuracy, but you can also reduce its weight and increase the accuracy by fitting the right mods. And when time is pressed, light weapons can increase your movement speed.
Fire rates
Sometimes multiple enemies are scattered all over the map, or you are just in charge of collecting loots, in which case you may not need high-speed firepower. However, when dealing with multiple enemies at the same time, the speed at which the weapon fires is important. But there's another situation where the fire rates doesn't matter, that is when you have a good sniper or shotgun.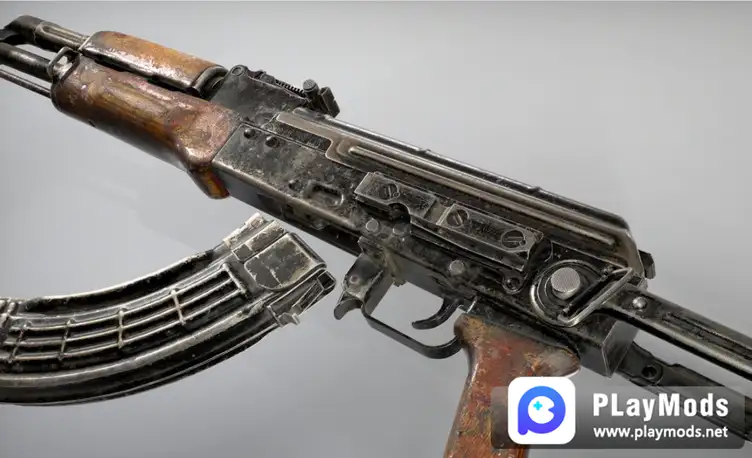 AKM
The Auto-Assault Rifle AKM is one of the best weapons of Lost Light. Players can easily get this rifle early in the game. This weapon can be adapted to many parts, transforming it into a stable, accurate and effective weapon from the basic performance. AKM automobile assault rifle (weight: 3.7kg+, caliber 7.62x39 mm, firing rate 9.5/sec)
Once you've outfitted your AKM with a few high-performance, high-end components, the AKM will explode to its full potential. Its fire rate is not only excellent. Moreover, the caliber, weight and accuracy can be perfectly suitable for medium and close combat. There is no doubt that the AKM is one of the best weapons in the Lost Light.
ADAR-15
This heavy-duty (or rather, just heavy) carabine has extremely high firepower, with a caliber than can shred through pretty much anything. The ADAR-15 is not ideal for travelling lightweight, since it's a weapon that requires some mods to make it top-notch.(Weight: 5.2 kg, Caliber: 5.56x45 mm, Fire rate: 12.0/sec)
This weapon can be purchased or found in enemy boxes, and it's something worth adding to the collection if you want a reliable semi-automatic assault rifle with a high fire rate and strong firepower. You will most likely not find it very useful in the earlier missions (and until you fit some mods), but once you've managed to upgrade it, it can become useful in many situations.
AK-74M
Probably one of the best weapons overall in the game, the AK-74M is a pricey gun that delivers tenfold. You might recognise the name because it's a widely popular weapon in many shooters, and rightfully so - it's accurate, it's efficient, and it is lightweight.(Weight: 3.8 kg, Caliber: 5.45x39 mm, Fire rate: 10.0/sec)
This is a weapon you want to use along with the Advanced Mod because it will turn it into an outstanding piece of weaponry. The stability, scope and accuracy of the AK-74M are close to none when it comes to both close and far-range combat, giving it some of the best stats in the end-game if the right mods and upgrades are installed.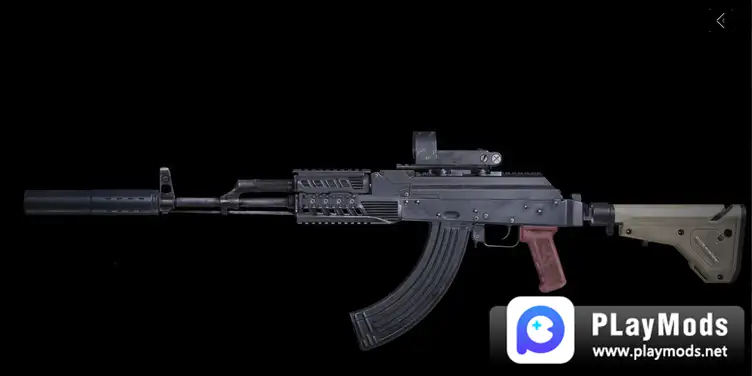 P90
This relatively small SMG has a high capacity and a very high firing rate, easily landing it a spot on our best weapons in Lost Light list.(Weight: 2.9 kg, Caliber: 5.7x28 mm, Fire rate: 13.0/sec)
Since the full automatic submachine gun P90 can run through as much as 900 rounds per minute, this weapon is ideal for situations where you need to shoot first and ask questions later. The weapon works best in close combat and the high capacity and fast reloading speed don't take away from its precision and lethality. Overall, it's one of the best lightweight weapons you can switch to if you're planning to go head-first into battle.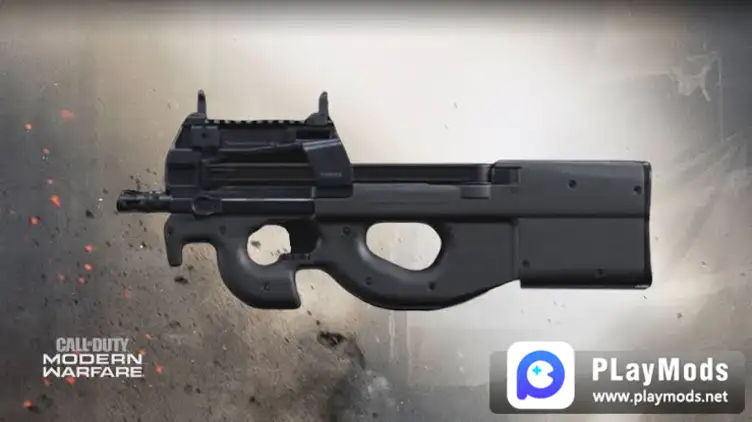 TX-15
For mid-range combat, the TX-15 is a good, fairly lightweight DML rifle with a long barrel that can fit mods to make it better at far-range too.(Weight: 4.1 kg, Caliber: 5.56x45 mm, Fire rate: 12.0/sec)
For any type of medium-range combat, the TX15's accuracy is close to none, since the mods increase its accuracy by a lot and the ammo it uses is ideal for dealing with multiple enemies in a short time span.
More details are in app: playmods