Five Nights at Freddy's 9Mod Apk(FNAF9) belongs to one of the Five Nights at Freddy's game series, it is a horror independent adventure game.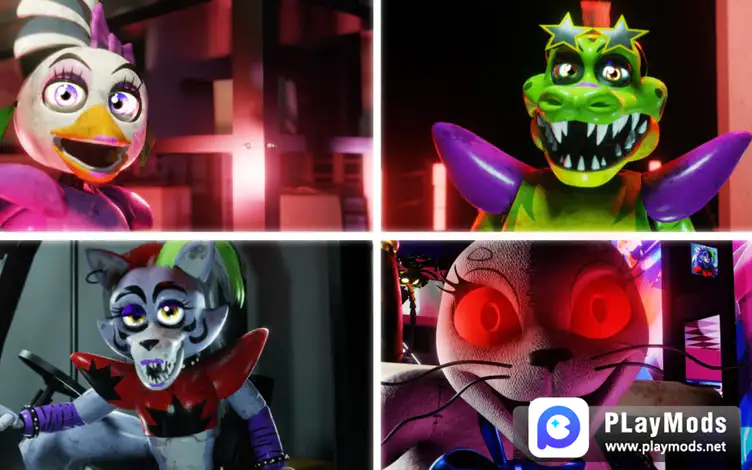 In FNAF9, because of the malfunction of Freddy the mechanic teddy bear, he can participate in the concert, and so the performance was terminated. The little boy Gregory came to the underground concert of the toy robots. Because he didn't trust the security guard, he hid in Freddy's belly. The kind Freddy wants to escort Gregory out of this toy city full of robots, but due to insufficient power, he can only send Gregory halfway, and communicate with him through Frantzwatch to help him with the problems he encounters. The rest of the adventure can only be carried out by Gregory himself, he has to escape the patrols and chasing of the robots、making use of the props in environments, then go outside the Toy City by himself.
Overall, the game's clearance process is not easy, and in robot-intensive levels, many players will be found and caught. Therefore, it is very important to understand the skills of customs clearance. Let's take a look at how the bloggers of YOUTUBE passed the customs.
More details are in www.playmods.net