Many players are confused about how to make a cake in Toca Life World. Today the editor DIO will show you the method and offer you some recipes.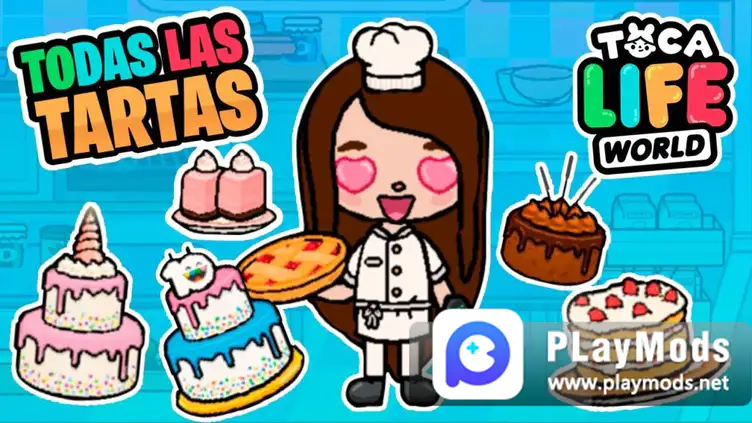 Toca Life world provides many fun activies and making a cake is one of them. Its gameplay is like what we do in real world, so when you want to bake, you need to go to a bake store and make them.
It is fun and full of creation to make a cup. Do not be nervous, it is easy and simple for any players to do. Just be a little bit patient.
To make a cake, you need to combine two kinds of ingredient. Mostly, you will take the sugar on your right hand, and then, the left hand, which takes the charge of the topic of the cake. For example, if you put the sugar and chocolate together, you will get a chocolate cake. After the combination, a cake is done.
Moreover, we will also offer recipes for you and hope them inspire your creation.
Strawberry Pancake: sugar+strawberry
Mermaid Cake: blue cotton+sugar

Cheese Cake: potato+cheese
Chocolate Cake: sugar+chocolate
For more information you can check playmods.net.
Download Toca Life world Mod Apk here, which has been unlocked all characters for players.