Gems are premium currency for Clash Royale mod apk. They can be used to buy cards, treasure chests, store specials and more. Who wouldn't want to own such a precious resource? But how can we get gems in Clash Royale mod apk? Below, I'll tell you a few ways to get gems.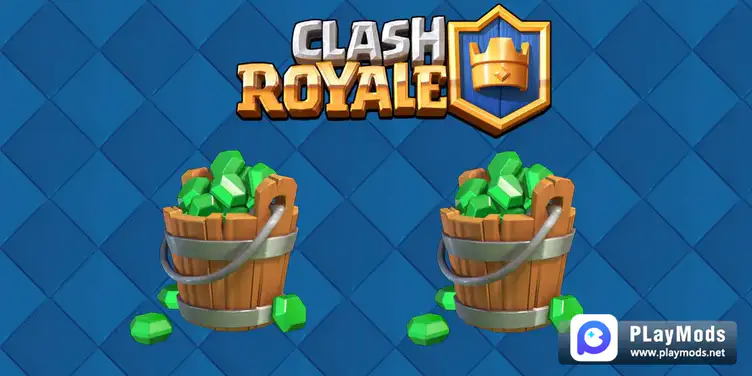 Playing for the first time
Every player who creates an account gets 100 gems for free.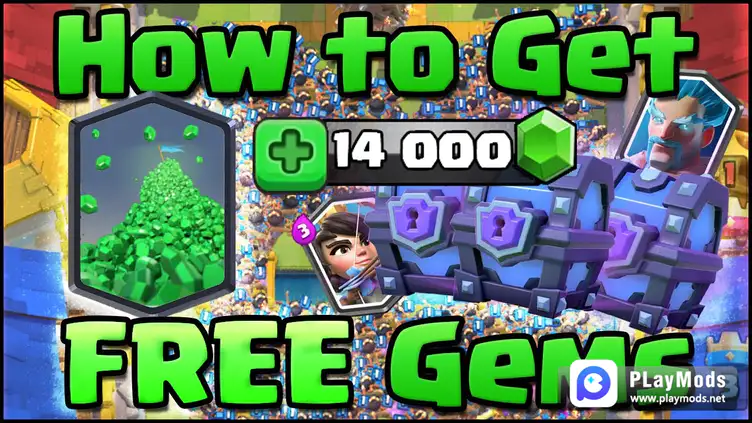 Check the store daily
The store in the Clash Royale mod apk occasionally has events to sign in to send gems. However, this offer usually only comes once a week, and you need to wait for it to come again. So you can check the store every day so you don't miss the game's sign-in gems giveaway.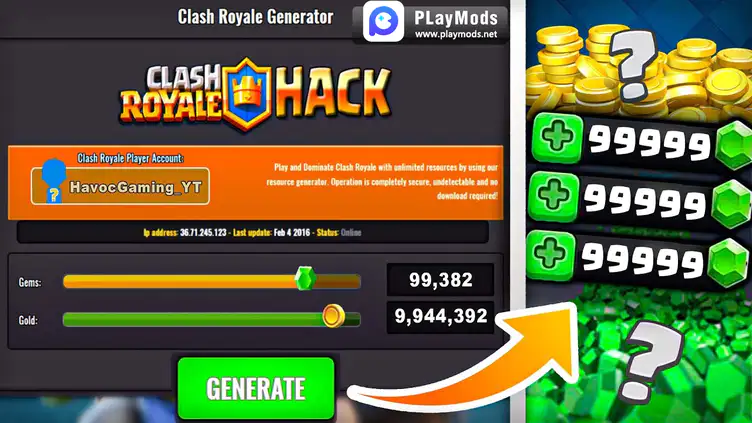 Open the Crown Chest
Gems can also be obtained by opening the Crown Chest. You can get them by fighting other players. You can only receive one Crown Chest per day. However, one caveat is that you need to collect all 10 crowns within 24 hours to open the Crown Chest. Otherwise, you won't be able to open it. Each Crown Chest contains two to four gems.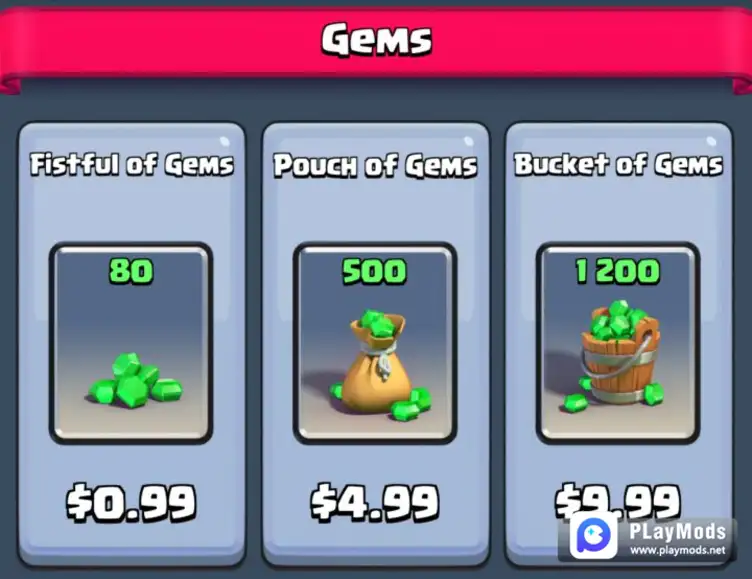 Play Trophy Road
You earn trophies by winning battles, and trophies eventually yield gems. These trophies are earned based on your opponent's trophies, and the number of trophies you gain or lose depends on your opponent's trophies. If your opponent has more trophies than you, you will lose fewer trophies. If you can get enough trophies, you will get some gems when you reach a certain standard. For example, winning 900 trophies will net you 50 gems. The next gem reward is also 50 gems, but you must earn 2,900 trophies to claim this reward.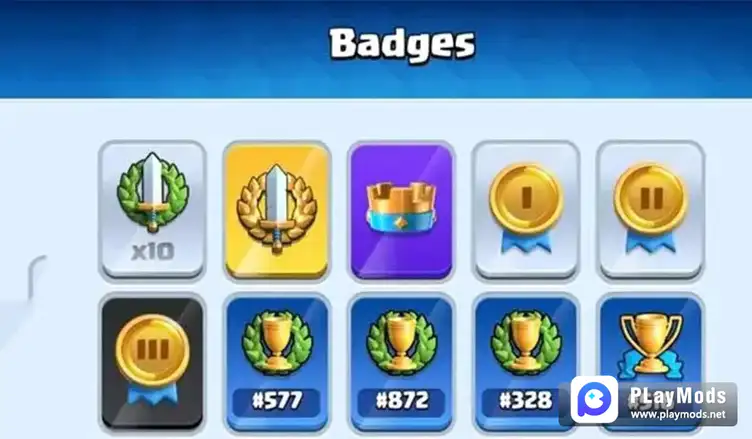 Get duplicate magic items
You can only get certain magic items a certain number of times. If you get extras, the system will automatically convert them into gems.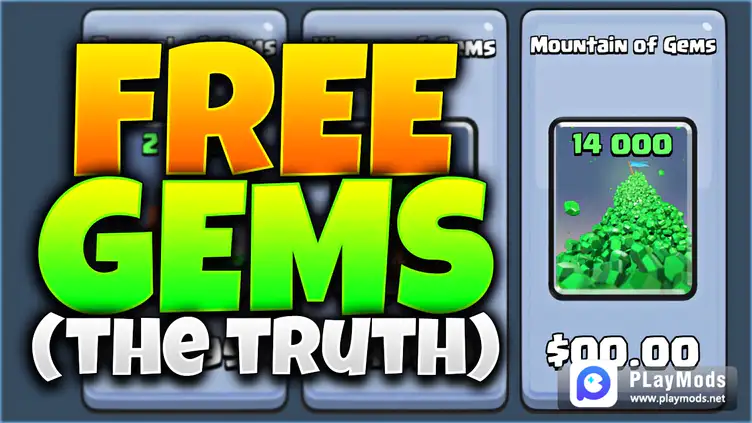 Participate in Special Event Challenges or Global Championships
Sometimes, the Clash Royale mod apk hosts special events or global tournaments. The rewards for both competitions include gems.
participate in clan wars
Gems can also be obtained in Clash of Clans. The system will reward you with some loot whether you win or not, and of course, more when you win. All clan wars last four to five weeks, but you won't get rewards until the war is over.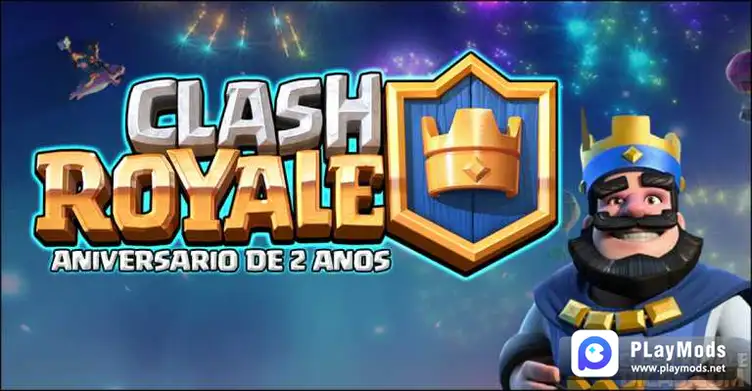 More details are in www.playmods.net