Ice Scream Mod APK is a hugely popular series of horror escape games. This series of games was developed by Keplerians. Players will once again enter Rhodes' factory to rescue your friends. On March 31, 2023, Ice Scream also released the latest new online multiplayer co-op version. This article will teach players how to download the new multiplayer co-op version to play online on Android phones.
How to Download Ice Scream United Multiplayer Mod APK
Click the download link prepared by PlayMods for players to download this game to play it online: Ice Scream United Multiplayer Mod APK
How to play Ice Scream United Multiplayer
Play as a group of kids, team up with 3 other players and solve puzzles to escape the ice cream factory. Players will simultaneously face Rod, controlled by a fifth player, who will try to grab you.
About Keplerians
Keplerians' Horror Games (also commonly known as Keplerians Team) is a horror game development company based in Spain. Their games include Evil Nun, Ice Scream, Mr. Meat, and Angry King. Their first horror game is the familiar Evil Nun. If you want to play other games from the Ice Scream series, then you can check out this collection: Ice Scream United: Multiplayer Games Collection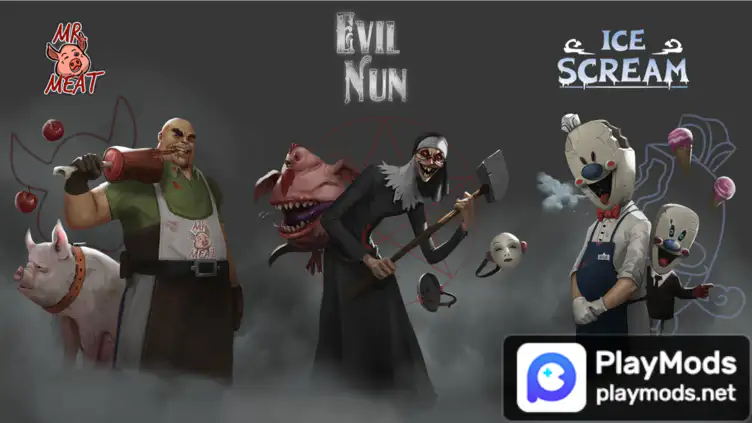 Ice Scream United Multiplayer Key Features
1. Multiplayer cooperation: cooperate with other players to solve puzzles in real time, and team up to escape from the factory.
2. Control the villain: play the role of Rod, capture the rest of the players, and win the game.
3. Private Match: Invite your friends to come in and play with you.
4. Defend yourself from Rod: craft or find weapons and defend your friends.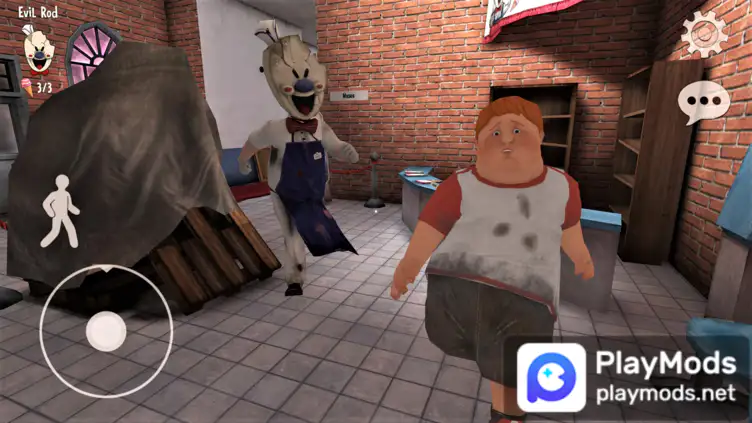 5. Quick event duels: When Rod catches you, you can use precise mini-games to escape his clutches.
6. Spectator Mode: If Rod catches you twice, you will become a ghost, and you can roam freely on the map to watch the game results.
7. Ranking: According to your game style and achievements in the game, you will get the final score. Compete with other players to become the M.V.P.
8. Alternative History: Experience the factory escape from a new perspective. After the IS3 incident, the children teamed up to escape from Rod and get freedom.
If you like this game, then you must not miss Scary Teacher 3D Mod Apk
Search playmods for more mod games: www.playmods.net