Roblox Mod Apk(download) has a open world for fans to explore. Today the editor DIO will share you the method to be good miner.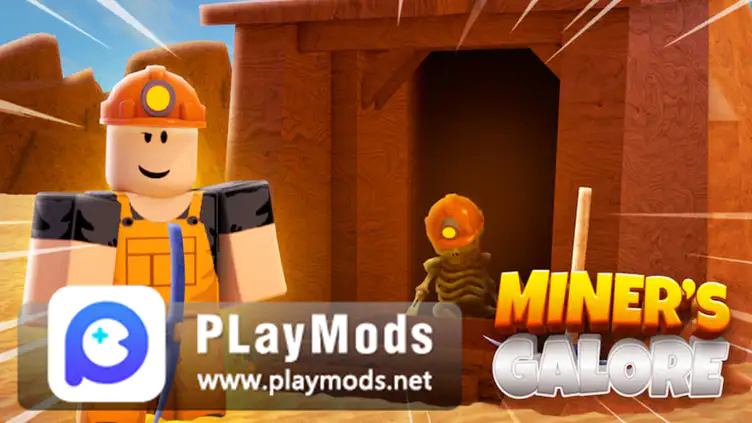 After entering the game, please pay attention to the aperture next to it, where you can get a certain amount of gold coins, use them to buy mining equipment and equipment. When mining, remember to buy the most expensive pickaxe, which has the greatest speed and power. If you can't buy the most expensive one, try to buy the more expensive one. The deeper you dig, the more powerful a pickaxe is required. Because the deep ore is unusually hard, a powerful draft can handle this situation and mine more efficiently.
Bought the pickaxe and don't forget the backpack. The capacity of the backpack is an important parameter. The larger the capacity of the backpack, the higher the efficiency of carrying. Sell the ore in time to get more gold coins. Then go to the store and replace the pickaxe and backpack with more expensive ones to ensure maximum efficiency.
When entering the mine in the early stage, it is recommended to upgrade the backpack the first two times, so that the ore can be quickly transported out for sale. When it goes deep into the interior, the ore becomes very hard. Go back to the ground and upgrade the pickaxe. Back in the mine, you can use the upgraded pickaxe to deal with those hard ores.
For more information, please check playmods.net