For girls who love beauty, there is a problem that always exists. That is, no matter how many beautiful clothes they have in their closets, they still feel like they are lacking in clothes. Because their beauty-loving nature makes them pursue more and better-looking clothes, many clothes that they wear repeatedly cannot keep up with the trend for them.
Therefore, in the game Sakura School Simulator MOD APK, as a female high school student, the clothes in her home are also limited. Many players have tried the effects of these clothes, and soon found the clothes in this game. Not much, and can't meet the real needs of a beauty-loving high school girl. So, is there any other way we can get more good looking clothes in this game?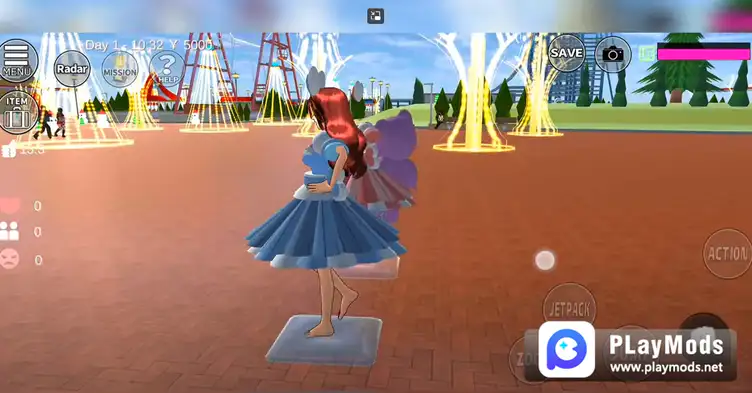 Today we are going to tell you a place where dresses are hidden in the Sakura School Simulator MOD APK, you can change into a swimsuit suitable for these costume props at home, and then set off to this place with hidden costumes.
The location of the hidden costume is very close to the home of the protagonist, and you can get to the destination in no time by getting on a bicycle. Here is an empty plaza, next to a few dancing bears, there is a red and a blue dresses. These two dresses cannot be worn directly on the body, but the player can stand in the dress decoration and choose a suitable posture, as if wearing these two dresses.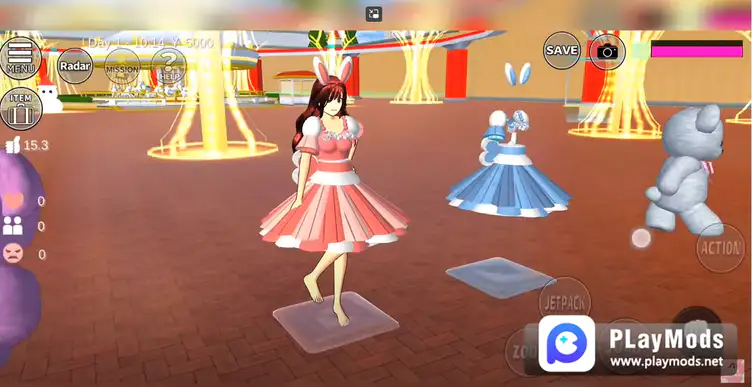 To create the effect of just wearing these two dresses, you can change the color of the swimsuit to the main color of the two dresses. Then, the exposed parts of the skirt at the bust and waist can be coordinated with the overall color of the skirt. When you pose, you will find that these are really two beautiful dresses. So, now you know where is the hidden dress in Sakura School Simulator MOD APK?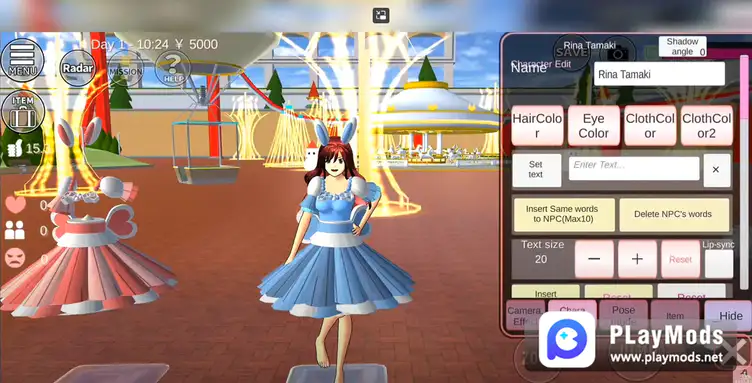 More details are in www.playmods.net