What is GTA Online
GTA Online mode, as the name suggests, is a GTA mode that requires networking, and a platform can accommodate up to 30 players. This mode is more open and flexible than the GTA story mode. Players can create their own characters and interact with other gamers. In GTA Online,A variety of multiplayer interactive activities can realise. You can either drive vehicles with other players for real-time racing, or complete free-roam activities (such as bussiness war or various challenges) and head-to-head duels with them. Each player can create his own guild or join up to 5 guilds on the Social Club, and carry out activities with fellow gang members in the battle.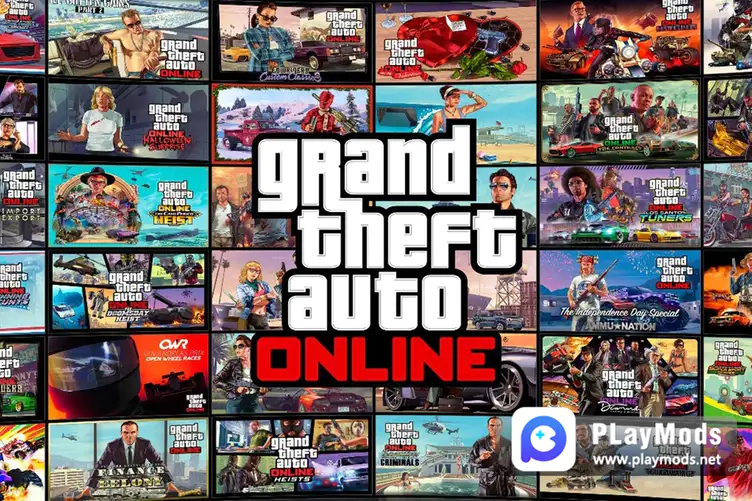 GTA Online can only be played by logging in on the specific platform that offers this game mode service, and this mode requires payment. But paying does not affect the charm of GTA Online, after all, the online mode is icing on the cake of an already fun game.
6 battles in GTA Online (up to 30 players per battle)
Open Battle: A battle that all players can enter, and can conduct sales activities
Guild battle situation: A battle situation that members of the guild can enter, which can accommodate 2-4 guilds
Private gang battles: battles that only members of the same gang as the owner of the house can enter
Friend battle: a battle that only the homeowner and his friends are allowed to enter;
Invite Battle: Only the homeowner and his invited friends are allowed to enter the battle, and sales activities can be carried out
Single-player battle: Only the homeowner enters this battle alone, and the activity restrictions are relatively strict
The activities you can try in GTA Online
The annual update of GTA Online has enriched some of the content of the bussiness war. Players can develop their own underground business, including exporting goods or vehicles, smuggling drugs, selling arms, etc. In addition, there are many small missions to explore, including confrontation and various races, etc.; you can also purchase special assets to cooperate with other players to carry out large-scale actions such as heists.
Updates and Events for GTA Online
The game generally has a small update every Thursday (less on Tuesday), usually provides some double or triple errands and discounted items, and also conducts special events on Independence Day, Halloween and Christmas, and launches limited-time tasks and vehicles. , clothing, etc.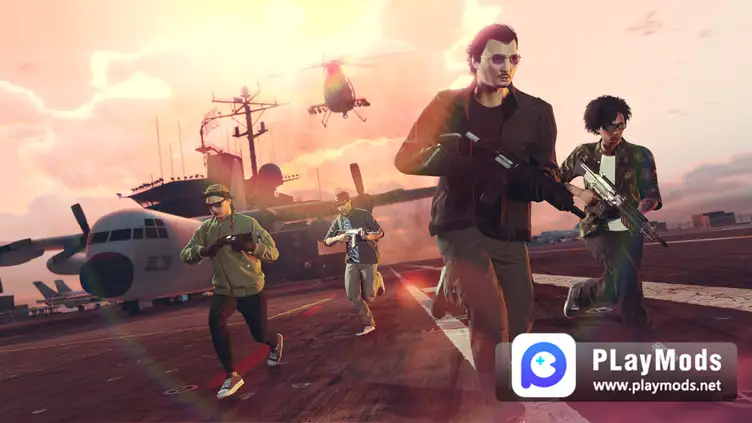 If you want to play various versions of GTA, you must want to learn more about them, here are the download addresses:
GTA Grand Theft Auto Vice City Mod Apk
Grand Theft Auto: San Andreas Mod Apk
GTA Grand Theft Auto V Mod Apk v0.7
GTA Grand Theft Auto V Mod Apk v0.2.1 Test
Grand Theft Auto III Mod Apk v1.6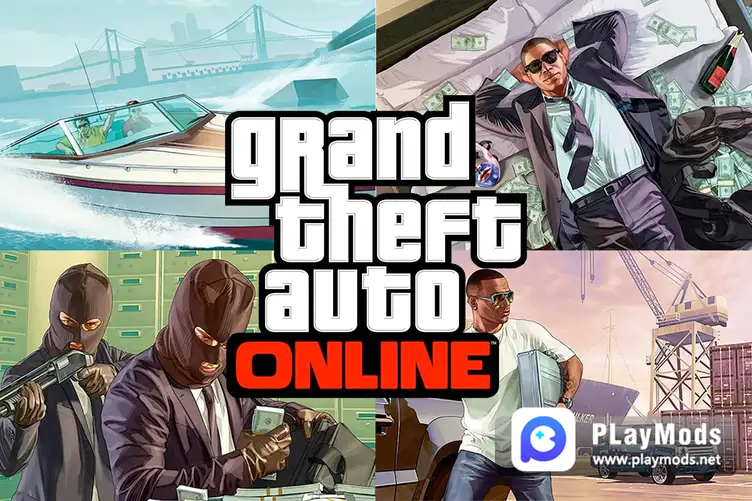 Download more games from the websites below: