Minecraft has been familiar to players for a very long time, and many players have been loyal fans of the game. So as a loyal fan, have you ever tried new mods? Recently, Playmods has also updated several interesting mods for players to play for free. Next, I will introduce 6 particularly popular mods for you.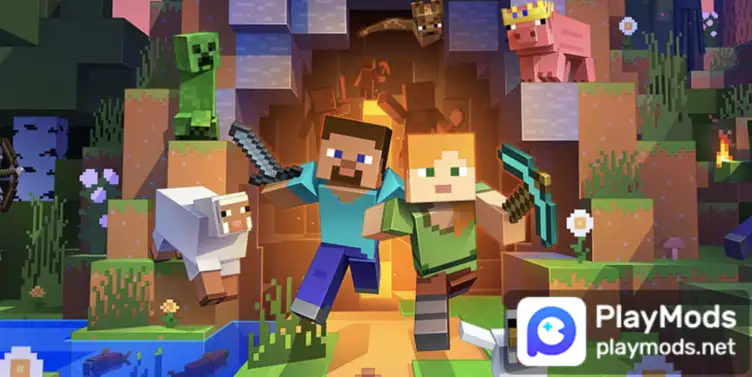 1. Meme1350 Skins 5.5
This mod is actually a skin pack with some really weird and interesting skins that you can use to scare your friends or just embarrass your friends like Steve with a villager face and Elmo dressed up becoming Thanos, and so on. The number of skins inside is up to 1350. Come and download it to see what skins are available!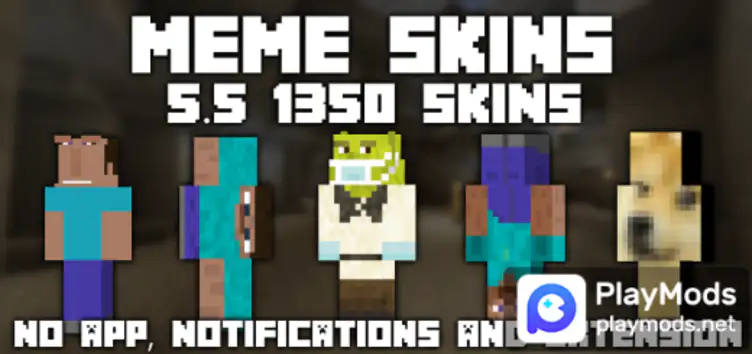 2. Minecraft Fortify - an Armor, Tools, & Weapons Addon! (Compatible with Any Addon)
Minecraft Fortify is a Minecraft mod that contains a variety of different armor sets and tool combinations, each with its own unique abilities. Use special armor to create your own adventure and surprise your friends with new and unique outfits. For details on how to play, please click on the video below.
3. BONY162 Furniture Addon
This furniture mod adds over 140 different types of work furniture that you can use to decorate your world, including chairs, sofas, TVs, lamps, stoves, toasters and more.
*This plugin requires version 1.19.30 or higher to function properly
So where to download higher versions? Don't worry, Playmods has it ready for you: Minecraft Mod Apk v1.19.50.24 (Mods inside)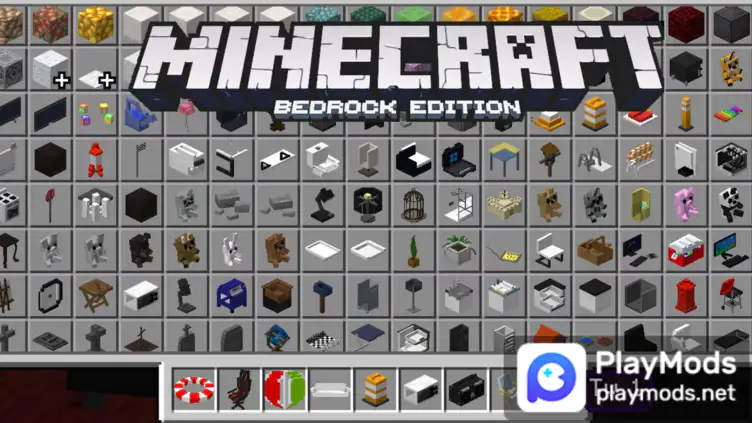 4. Ale Texture Pack (Compatible with all devices)
This mod is an ale shader based resource pack. The purpose is to make our Minecraft graphics more beautiful. If you want to see its effects, I have prepared a video for you, you can click the video below to see these effects. This mod is also compatible with all devices.
Mod Features
1. More realistic clouds, sun and moon
2. Water texture
3. Added day and night sky colors
4. Fog that matches the sky
5. Foggy rain
6. No delay of any kind
7. Compatible with all devices: Android, iOS, Windows 10, PS5, PS4, XBOX ONE, XBOX
5. The Ty-el's Vietnamese Language Pack
Are you Vietnamese? When playing Minecraft, do you have trouble understanding English? You are on the right way! This pack was created for you to help you play the game better without knowing English. (Translations mostly match Minecraft: Java Edition)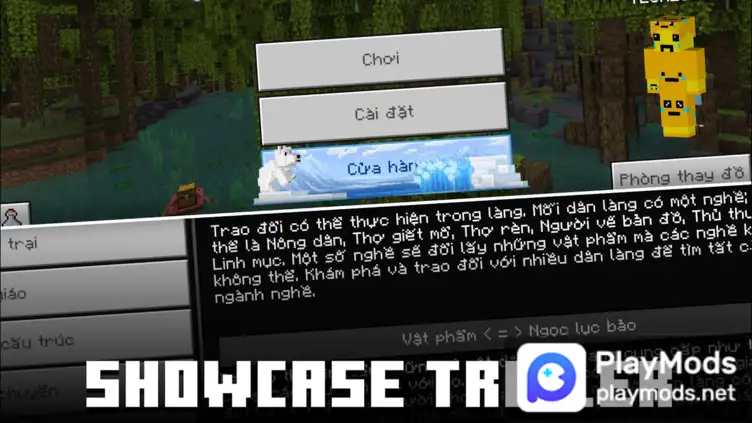 6. Backrooms
Welcome to The Backrooms Survival Expansion, a mod that adds The Backrooms as a new dimension to Survival Minecraft, can players survive this nightmare and discover the secrets the backroom has to offer? Download it now and try it out.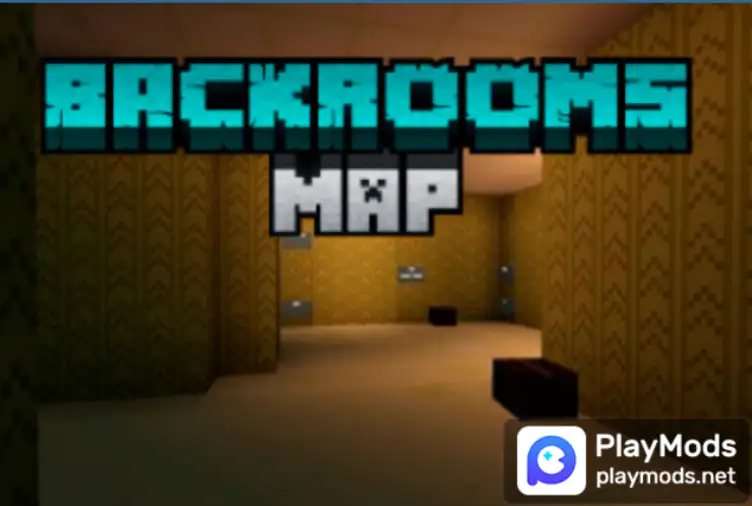 In addition to these mods, I also updated another article about Minecraft with some popular mods. If you want to know more, you can click the article below.
Minecraft Mod Apk v1.19.50.23 Updates Popular Mods: Ellie & Jenny Mod & More!
Playmods also prepared other interesting mods for players: www.playmods.net