Game Introduction
EVIL NUN Mod Apk is a first person escape room game. The player is locked in the school by an evil nun, find her mask before being caught by the nun, and leave as soon as possible. The setting of the game screen scene is relatively dark, and the player will complete the entire game in a super dark environment. A series of puzzles with a certain degree of difficulty must be solved to successfully leave the campus, and there are various endings depending on the process.
EVIL NUN: THE BROKEN MASK OFFICIAL TRAILER
The Keplerians also recently released a new gameplay trailer on YouTube: You've been selected for a religious summer camp that promises to be the perfect place to make friends and spend your summer vacation. As soon as you get to this place, you realize it's a scam. You are locked in a shabby school guarded by evil nuns.
1. This nun can hear any movement, so be careful not to attract her attention or create movement to startle her.
2. Hide to avoid detection.
3. Solve puzzles to find a way to escape the school.
4. Players can use a variety of different routes to escape, and can also use various props to ensure their own safety.
5. Some door opening props have other uses. For example, the hammer is used to knock open the planks on the third floor to build bridges, and the pliers are used to cut off the power supply of the electric fan, so as to get the escape props. During the escape, some props can be combined into weapons.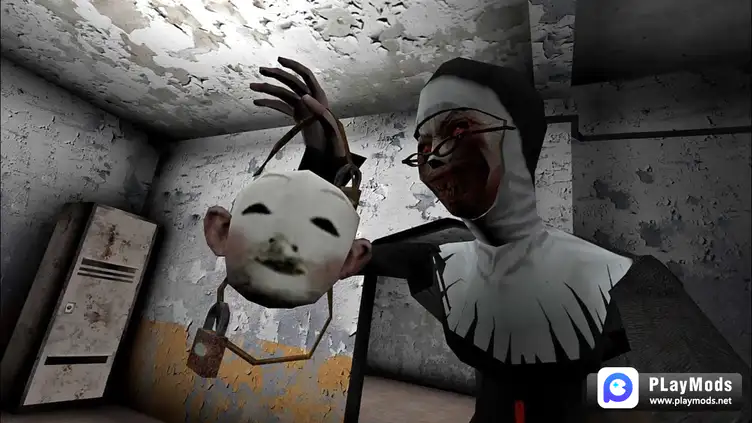 Free Download
Evil Nun: Horror at School Mod Apk v1.8.1
Other Games in the Evil Nun series
Evil Nun Rush Mod apk game v1.0.3(Unlock levels) for android
More games can be found and downloaded at Playmods: www.playmods.net