Cat Snack Bar is a business simulation game developed by TREEPLLA. More specifically, you'll accompany cute cats as they open small food businesses in many different locations. The more you develop, the more new content you unlock. Players can become a restaurant tycoon here, hire chefs, sell food, and build the biggest restaurant empire in this restaurant simulator.
Free Download
This game is still pre-registered on Google Play, but you can play an ad-free version of this game at PlayMods: Cat Snack Bar Mod Apk (No Ads)
How to Play Cat Snack Bar Mod Apk
1. Accept orders from guests. Cats take orders, cook meals, and serve food to customers.
2. Cook delicious food. An amazing animal restaurant that cooks anything: soup, coffee, lemonade, hotdogs, hamburgers, pizza and more.
3. Animal guests will enjoy your delicious food. Once they are satisfied, they will give you some rewards.
4. Expand the restaurant. Started as a kitty cafe and expanded to an animal restaurant.
Cat Snack Bar Mod Apk Highlights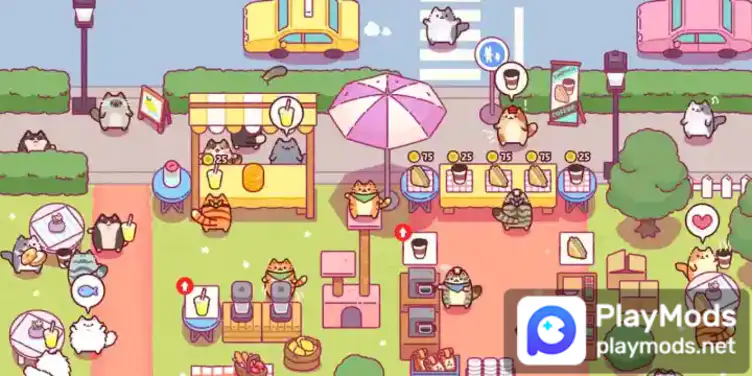 1. Simple, stress-free idle tycoon gameplay
2. Fun offline games
3. Great game for cat lovers
4. Combining multiple game types: casual, idle and simulation
There are many games similar to this game, if you still want to experience this type of game, you can click the link below to download.
Animal Restaurant Mod Apk (No ads)
Search playmods for more mod games: www.playmods.net