6 major caves guide
We have divided the difficulty into 5 stars to make it easy to distinguish the difficulty
The following are all required to bring campfire, iron (stone), gun, bow, water; this part of the content is directly omitted
Official map
The locations marked on this map are the coordinates of the amazing items, not the entrance of the cave, so we will make another coordinate, but it is roughly the same location, and the error is not big.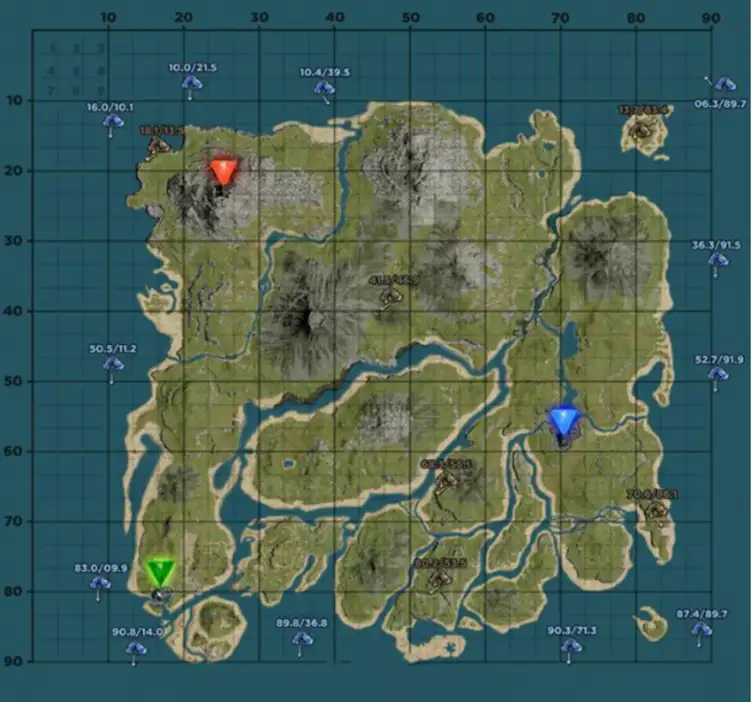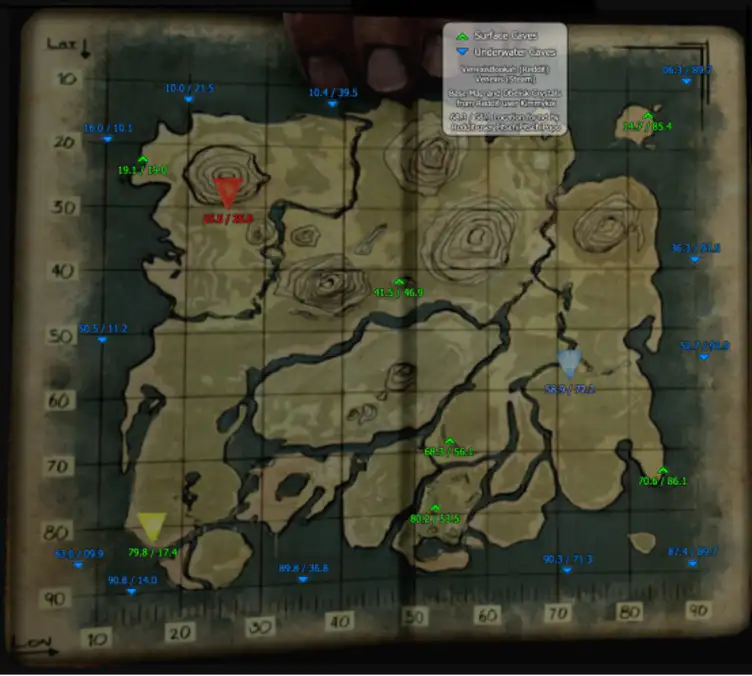 Northwest Cave Coordinates: 19.1/19.0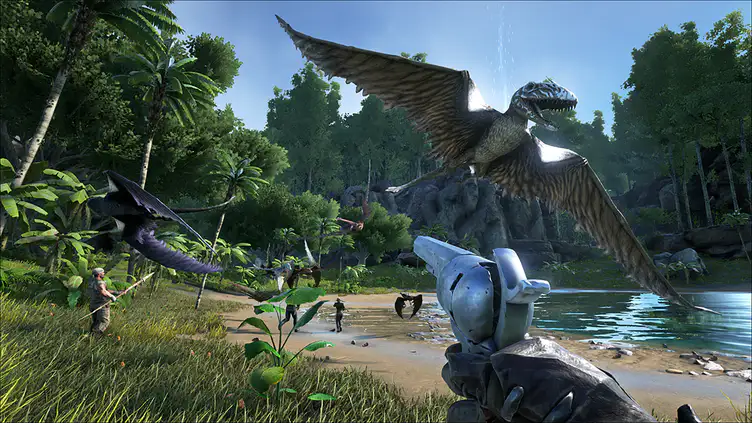 Difficulty:★
temperature: cold
This cave is very simple, only need to prepare leather, 2 foundations and 3 floors, (in order to get the amazing item, you must build a bridge)
Or a small box as a stepping stone (hard to describe without pictures)
Because this cave can be blocked, we only rated the difficulty with one star..
There are places that need attention, be careful not to slip, fall and be stabbed to death by stalactites, and things cannot be retrieved
Central cave coordinates: 41.5/46.9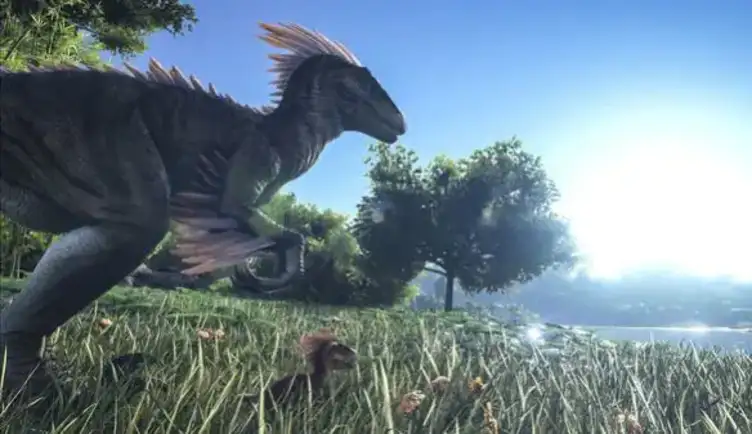 Difficulty:★★
Temperature: cold - extremely cold
Need to prepare, T2-T4 pack a small amount of blood packs, although the temperature is low, it is enough to hold a torch
More attention should be paid to this cave, in addition to being relatively dark, there are also a large number of scorpions that will poison to stun, and operate it by yourself.
Otherwise, you have to bring stimulants (a bit of a waste). This cave can collect a very large amount of scorpion shells (cut with an iron axe).
Northeast Cave Coordinates: 14.7/85.4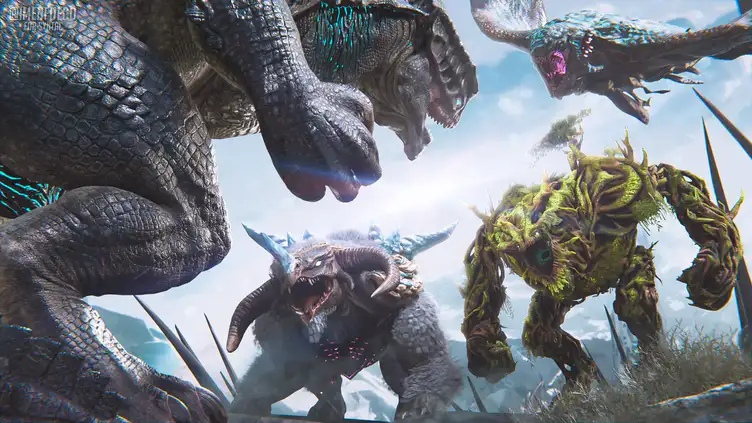 Difficulty:★★★★★

Temperature: extremely cold
This cave is very difficult to handle
Need to prepare high-level Spinosaurus (for protecting giant eagle across the sea) Giant eagle (for grabbing teammates) bed, sleeping bag, food, wood, a lot of foundation, ceiling
Slope, iron gun, bow 20 rounds (for bats), T2-T4 (depending on personal financial resources), if necessary, prepare Fria Curry
More attention should be paid to this cave. The cave is extremely cold, and there will be no ice cubes until it is close to noon. Most of them rely on soup or fire to resist the cold. There is another important point, this cave has to be bridged, there are many parkour terrains, be careful to be hit by bats and fall to your death.
South Cave 1 Coordinates: 68/56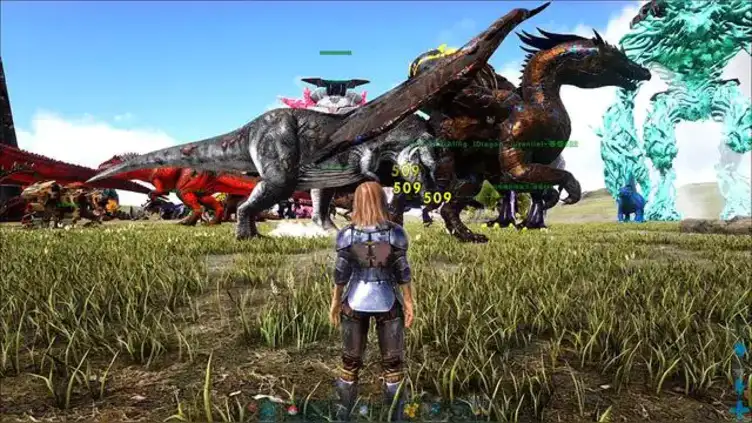 Difficulty:★★★★
Temperature: extremely cold
This cave is also very cold, so it is enough to equip T2. In addition to basic food, you can also bring anti-cold soup and oxygen soup.
More attention should be paid to this cave. The route of this cave is very chaotic. "You need to swim". Don't get lost with your teammates. An oxygen soup is necessary.
South Cave 2 coordinates 80.2/53.5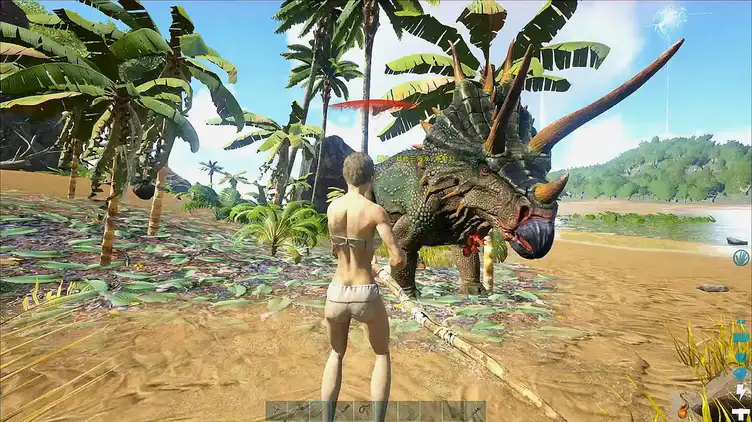 ​
Difficulty:★★★
temperature: cold
It's that this cave is not difficult... It's just that it's easy to get lost.
Just bring the meat and water
Southeast Cave Coordinates: 70.6/86.1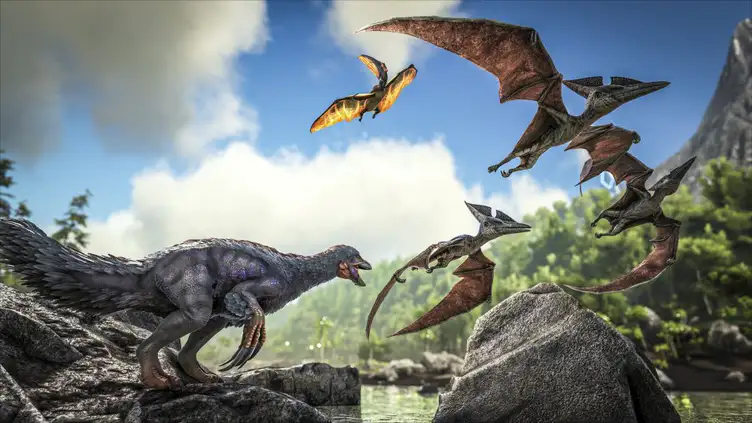 Difficulty:★★★★★
Temperature: extreme heat
Necessary props: foundation, ceiling, calien soup, plenty of fruit, water~ It's useless to eat cooked meat here, drink more water
Note that this map is extremely hot and must have calien soup. Fall into lava, sorry, you won't be able to get it back.